Antiinflamacijska aktivnost smeše dipropil polisulfida u eksperimentalnom modelu akutnog hepatitisa
Antiinflammatory Activity of Dipropyl Polysulfides in Experimental Model of Acute Hepatitis
Author
Arsenijević, Dragana
Mentor
Milovanović, Marija
Committee members
Milojević-Rakić, Маја
Manojlović, Dragan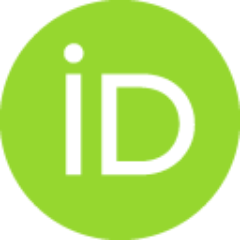 Volarević, Vladislav

Abstract
Uvod: Aktivne komponente biljaka roda Allium, kojem pripadaju beli luk, crni luk i praziluk, jednim imenom se nazivaju organosumporna jedinjenja (OSJ). Antiinflamacijski, antioksidativni i imunomodulacijski efekti ovih biljaka se pripisuju OSJ, pri čemu je uočeno da na jačinu njihove biološke aktivnosti utiče broja atoma sumpora prisutan u strukturi ovih jedinjenja. Alicin, organosumporno jedinjenje belog luka, deluje hepatoprotektivno tokom hepatitisa izazvanog konkanavalinom A (Con A). Glavnu ulogu u razvoju oštećenja jetre miševa u ovom hepatitisu igraju aktivirani T limfociti koji produkuju inflamacijske citokine, kao i Kupferove ćelije/makrofagi koji su takođe izvor citokina ali i reaktivnih kiseonikovih jedinjenja (engl. Reactive oxygen species, ROS). Cilj ove studuje je sintetisati smešu dipropil polisulfida (DPPS) i ispitivanje antiinflamacijske i hepatoprotektivne uloge ove smeše u modelu akutnog hepatitisa izazvanog konkanavalinom A. Metode: Smeša DPPS
...
davana je miševima, soja C57BL/6, oralno šest sati pre intravenske injekcije Con A. Inflamacija jetre, nekroza i apoptoza hepatocita procenjeni su histološkom analizom. Citokini u tkivima jetre određeni su ELISA metodom, ekspresija adhezivnih molekula i enzima RT PCR (engl. Reverse Transcription Polymerase Chain Reaction, RT PCR) metodom, dok su mononuklearne ćelije jetre analizirane protočnom citometrijom. Rezultati: Preventivna primena smeše DPPS značajno je ublažila inflamaciju i oštećenje jetre na šta ukazuju biohemijski i patohistološki parametri. Kod miševa koji su preventivno primili smešu DPPS nivo informacione RNK adhezionih molekula i kompleksa NADPH oksidaze značajno je smanjen, dok je nivo ekspresije različitih subjedinica antioksidantnog SOD (engl. Superoxide dismutase, SOD) enzima povećan. Smanjena je koncentracija inflamacijskih, a povećana koncentracija antiinflamacijskog citokina, IL-10, kao i procenat regulatornih T limfocita u jetrama miševa tretiranih DPPS-om pre intravenske injekcije Con A. Zaključak: Smeša DPPS ostvaruje hepatoprotektivni efekat u modelu hepatitisa izazvanog Con A, na šta nam ukazuje smanjenje inflamacije u jetri i izmenjen balans Th17/Treg limfocita u korist regulatornih T limfocita. Na osnovu ovih rezultata zaključujemo da smeša DPPS ima potencijalni protektivni i terapijski efekat u inflamacijskim bolestima jetre.
Background: The main biologically active components of plants belonging to the genus Allium, such as garlic and onion, are organosulfur compounds. They are responsible for their biological activities, including anti-inflammatory, antioxidant and immunomodulatory. The activity of organosulfur compounds depends on the number of sulfur atoms in their structure. Hepatoprotective effect of garlic organosulfur compound, allicin, has been previously shown in Con A induced hepatitis in mice. Con A induced hepatitis is known to be mediated by activated T cells, inflammatory cytokines, and reactive oxygen species (ROS) produced in Kupffer cells/macrophages. The aim of this study was to synthetize the mixture of dipropyl polysulfides (DPPS) and to test their biological activity in acute hepatitis. Methods: C57BL/6 mice were administered orally with DPPS 6 hours before intravenous injection of Con A. Liver inflammation, necrosis and hepatocytes apoptosis were determined by h
...
istological analyses. Cytokines in liver tissue were determined by ELISA, expression of adhesive molecules and enzymes by RT PCR, while liver mononuclear cells were analyzed by flow cytometry. Results: DPPS pretreatment significantly attenuated liver inflammation and injury, as evidenced by biochemical and histopathological observations. In DPPS pretreated mice, messenger RNA levels of adhesion molecules and NADPH oxidase complex were significantly reduced, while the expression of SOD enzymes was enhanced. DPPS pretreatment decreased protein level of inflammatory cytokines, enhanced expression of antiinflammatory interleukin-10 and increased percentage of T regulatory cells in the livers of Con A mice. Conclusion: Our data show hepatoprotective effects of DPPS in Con A induced hepatitis, these effects were associated by attenuation of inflammation and affection of Th17/Treg balance in favor of T regulatory cells and implicate potential therapeutic usage of DPPS mixture in inflammatory liver diseases.
Faculty:
Универзитет у Крагујевцу, Факултет медицинских наука
Date:
01-10-2021
Keywords:
dipropil polisulfidi, Con A hepatitis, hepatoprotektivni efekti, antiinflamacijska aktivnost, beli luk, organosumporna jedinje / dipropyl polysulfides, Con A hepatitis, antiinflammatory activity, hepatoprotective effects, garlic, organosulfur compounds