Optimizacija doziranja betalaktamskih antibiotika kod pacijenata sa sepsom
Dosing optimization of betalactam antibiotics in patients with sepsis
Author
Томић, Наташа
Mentor
Uvelin, Arsen
Vukmirović, Saša
Committee members
Drašković, Biljana
Pavlović, Aleksandar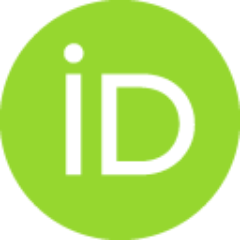 Matijašević, Jovan
Sabo, Ana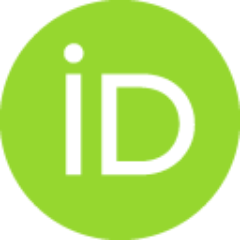 Vicković, Sanja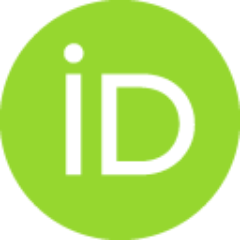 Attribution-NonCommercial-ShareAlike
Abstract
UVOD: Optimizacija antibiotske terapije prema farmakokinetskim (PK) i farmakodinamskim (PD) parametrima, kao i individualizovani pristup, su od suštinskog značaja za uspešan ishod lečenja i za sprečavanje razvoja rezistencije na antibiotike. Betalaktamski antibiotici predstavljaju antibiotike prvog izbora u terapiji pacijenata sa sepsom i septičnim šokom i zato mogu biti podložni promenama važnih farmakokinetičkih parametara izazvanih sepsom, što na kraju rezultira njihovim supterapijskim koncentracijama. Za antibiotike sa vremenski zavisnim ubijanjem bakterija poput betalaktamskih, dužina intervala doziranja u kome su koncentracije antibiotika više od MIC-a (fT> MIC) najbolje korelira sa kliničkim ishodom. CILJ: Analizirati adekvatnost primene ispitivanih režima doziranja betalaktamskih antibiotika tokom lečenja pacijenata sa sepsom u jedinicama intenzivne nege upoređivanjem PK/PD osobina antibiotika sa MIC najčešćih uzročnika kao i kliničkim parametrima. Uporediti kliničke ishode isp
...
itivane sa kontrolnom grupom i dati preporuke o režimu doziranja radi optimizacije antibiotske terapije prema dobijenim PK/PD parametrima. MATERIJAL I METODE: Ispitivanje je bilo prospektivno-retrospektivno, otvoreno, kontrolisano. U prospektivnom delu, ispitivanu grupu su činili pacijenti sa sepsom i septičkim šokom hospitalizovani u Urgentnom centru Kliničkog centra Vojvodine tokom 2019. godine. Ispitanici su dobijali jedan od betalaktamskih antibiotika (cefepim, piperacilin ili meropenem) prema postojećim smernicama i prema ispitivanom doznom režimu. U retrospektivnom delu, kontrolnu grupu činili su pacijenti lečeni standardnim režimom ispitivanih antibiotika. Koncentracije ispitivanih betalaktama određivane su metodom tečne hromatografije pod visokim pritiskom (HPLC). Od parametara kliničkog ishoda praćeni su sati na mehaničkoj ventilaciji, APACHE II, SOFA, kumulativna doza vazopresora, ukupni bilans tečnosti i 28 – dnevna smrtnost. Primarni cilj farmakokinetskih/farmakodinamskih ispitivanja bio je određivanje procenta tokom intervala doziranja tokom koga je slobodna frakcija antibiotika iznad MIC-a i 4xMIC patogena (fT>MIC; fT>4xMIC), kao najboljih pokazatelja efikasnosti terapije. Takođe je određena vrednost AUC/MIC. Testiranje statističkih hipoteza urađeno je za p =0.05, a podaci su predstavljeni tabelarno i grafički. REZULTATI: ispitivani, primenjeni režim cefepima , na osnovu PK/PD parametara, bio bi efikasan za osetljive sojeve (MIC=4μg/ml) i druge uzročnike čiji MIC ne bi prelazio 8 μg/ml. Za sojeve koji su razvili neki vid rezistencije (MIC>16μg/ml), period za koji je fT>MIC govori u prilog nedovoljnoj efikasnosti primenjenog režima doziranja. Ispitivani, primenjeni režim piperacilina , na osnovu PK/PD podataka bio bi efikasan kod osetljivih sojeva čiji MIC ne prelazi 8-16 μg/ml. U našoj studiji, primenjeni dozni režim meropenema nije uspeo da kod najčešćih uzročnika dostigne vrednosti T>4xMIC >40% jer MIC-ovi za najčešće osetljive uzročnike (EUCAST baza) iznose 8 μg/ml. ZAKLJUČAK: Optimalno doziranje antibiotika se pre svega zasniva na dobrom poznavanju karakteristika bakterije-uzročnika, MIC-a, kao i PK/PD svojstava antibiotika i individualnih karakteristika pacijenta. Kontinuirana infuzija betalaktama produžava vreme u kojem koncentracija antibiotika premašuje MIC i time povećava izloženost uzročnika antibiotiku, što bi omogućilo dostizanje PK/PD cilja kod pacijenata sa sepsom. Budući da još uvek nema dovoljno čvrstih dokaza između primene antibiotika kao kontinuirane ili intermitentne infuzije u smislu terapijskog ishoda merenog preživljavanjem pacijenata, buduća opsežna klinička ispitivanja trebaju dati jasne odgovore.
INTRODUCTION: Optimization of antibiotic therapy according to pharmacokinetic (PK) and pharmacodynamic (PD) parameters, as well as individualized approach, are essential for successful treatment outcome and for prevention of antibiotic resistance development. Beta-lactam antibiotics are the first-line antibiotics in the treatment of patients with sepsis and septic shock and may therefore be susceptible to sepsis induced changes in important pharmacokinetic parameters, resulting in their subtherapeutic concentrations. For antibiotics with time-dependent killing of bacteria such as beta-lactams, the length of the portion of the dosing interval during which antibiotic concentrations are higher than the MIC (fT> MIC) correlates best with the clinical outcome. OBJECTIVE: To analyze the adequacy of the tested dosing regimens of beta-lactam antibiotics during the treatment of patients with sepsis in intensive care units by comparing the PK / PD properties of antibiotics with MIC of the most c
...
ommon causative agents as well as with clinical parameters. To compare the clinical outcomes of tested group of patients with the control group and according the results to give recommendations on the dosing regimen in order to optimize antibiotic therapy according to the obtained PK / PD parameters. MATERIAL AND METHODS: The study was prospective-retrospective, open, controlled. In the prospective part of the study, the examined group consisted of patients with sepsis and septic shock hospitalized in the Emergency Center of Clinical center of Vojvodina during 2019. Subjects received one of the beta-lactam antibiotics (cefepime, piperacillin or meropenem) according to existing guidelines and according to the tested dosing regimen. In the retrospective section, the control group consisted of patients treated with a standard regimen of tested antibiotics. Concentrations of test beta-lactams were determined by high pressure liquid chromatography (HPLC). From clinical outcome parameters, hours of mechanical ventilation, APACHE II, SOFA, cumulative vasopressor dose, total fluid balance and 28 - day mortality were monitored. The primary goal of pharmacokinetic / pharmacodynamic studies was to determine the percentage of dosing interval during which the free fraction of antibiotics is above the MIC and 4xMIC pathogen (fT> MIC; fT> 4xMIC) as the best indicators of therapeutical efficacy. The AUC / MIC value was also determined. Testing of statistical hypotheses was done for p = 0.05, and the data are presented in tables and graphs. RESULTS: Tested, applied cefepime regimen, based on PK / PD parameters, would be effective for susceptible strains (MIC = 4μg / ml) and other pathogens whose MIC would not exceed 8μg / ml. For strains that have developed some type of resistance (MIC> 16μg / ml), the period for which fT> MIC indicates insufficient efficiency of the applied dosing regimen. The tested, applied piperacillin regimen, based on PK / PD data, would be effective against susceptible strains whose MIC does not exceed 8-16 μg / ml. In our study, the applied meropenem dosing regimen failed to reach T> 4xMIC> 40% for the most common causative agents because the MICs for the most common susceptible agents (EUCAST base) were 8 μg / ml. CONCLUSION: The optimal dosage of antibiotics is primarily based on a good knowledge of the characteristics of the causative bacteria, MIC, as well as PK / PD properties of antibiotics and individual characteristics of the patient. Continuous infusion of beta-lactams prolongs the time during which the antibiotic concentration exceeds the MIC and thus increases the exposure of the pathogen to the antibiotic, which would enable to achieve the PK / PD target in patients with sepsis. As there is still insufficient evidence between the use of antibiotics as a continuous or intermittent infusion in terms of therapeutic outcome as measured by patient survival, future extensive clinical trials should provide clear answers.
Faculty:
Универзитет у Новом Саду, Медицински факултет
Date:
09-09-2022
Keywords:
antibakterijski lekovi + primena i doziranje / Anti-Bacterial Agents + administration and dosage / beta-Lactams / Pharmacokinetics / Sepsis / Intensive Care Units / Treatment Outcome / Drug Resistance, Bacterial / beta laktami / farmakokinetika / sepsa / jedinice intenzivne nege / ishod lečenja / bakterijska rezistencija na lekove