Bioakumulacija potencijalno toksičnih metala i fiziološki odgovori na sadržaj nikla kod vrsta Noccaea kovatsii i N. praecox (Brassicaceae) sa različitih geoloških podloga
Bioaccumulation of potentially toxic metals and physiological responses to nickel content of the species Noccaea kovatsii and N. praecox from different geological substrates
Author
Mišljenović, Tomica
Mentor
Tomović, Gordana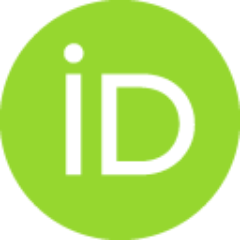 Committee members
Jakovljević, Ksenija
Rakić, Tamara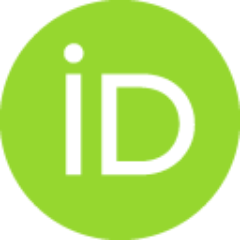 Mišić, Danijela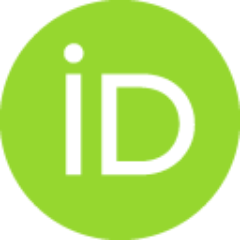 Čučulović, Ana

Abstract
U ovoj studiji je istraživan potencijal fakultativnih metalofita, N. kovatsii i N. praecox za (hiper)akumulaciju potencijalno toksičnih metala, dok su njihov potencijal za akumulaciju Ni i stepen tolerancije na Ni analizirani u eksperimentalnim uslovima. Uzorci zemljišta i biljnog materijala sakupljeni su sa 29 ultramafitskih i neultramafitskih staništa. Vrste N. kovatsii i N. praecox uzorkovane su na različitim tipovima travnih i šumskih staništa. Analizom bioklimatskih karakteristika staništa uočene su jasne razlike u ekološkim preferencijama ove dve vrste. U uzorcima iz rizosfere analiziranih biljaka sa ultramafitskih staništa koncentracije Fe, Mn, Ni, Cr i Co znatno su više u odnosu na neultramafitska zemljišta. U svim uzorcima N. kovatsii i N. praecox sa ultramafitske geološke podloge zabeležena je hiperakumulacija Ni, dok su koncentracije u tkivima obe vrste sa neultramafitskih staništa višestruko niže. Hiperakumulacija Zn zabeležena je u samo jednoj populaciji N. kovatsii sa neu
...
ltramafitskog staništa. Pri izlaganju N. kovatsii i N. praecox gradijentu koncentracija Ni, utvrđen je različit stepen tolerancije analiziranih populacija obe vrste na Ni. Najviši stepen tolerancije pokazuju ultramafitske populacije obe vrste. Utvrđeni su i opšti obrasci fizioloških odgovora populacija sa različitim stepenom tolerancije Ni, koji se manifestuju razlikama u biomasi biljaka, akumulaciji antocijana, prolina i malondialdehida. Kod svih populacija obe vrste, Ni se dominantno deponuje u epidermalnim ćelijama lica i naličja lista, dok konstitutivne razlike u sadržaju analiziranih fenolnih jedinjenja među populacijama sa različitim stepenom tolerancije na nikl nisu utvrđene. Uprkos različitom stepenu tolerancije na Ni, u svim populacijama obe gajene vrste, pri svim koncentracijama Ni u supstratu zabeležena je hiperakumulacija Ni.
In this study, the potential of the facultative metallophytes N. kovatsii and N. praecox to (hyper)accumulate potentially toxic metals was investigated, while their potential for Ni accumulation and the degree of Ni tolerance were analyzed under experimental conditions. Samples of plants and rhizosphere soils were collected from 29 ultramafic and non-ultramafic sites. Samples of N. kovatsii and N. praecox were collected from different types of grasslands and forest habitats. Analysis of the bioclimatic characteristics of the habitats revealed significant differences in the ecological preferences of these two species. In the samples from the rhizosphere of the studied plants from ultramafic habitats, the concentrations of Fe, Mn, Ni, Cr and Co were significantly higher compared to non-ultramafic soils. Hyperaccumulation of Ni was detected in all samples of N. kovatsii and N. praecox from the ultramafic sites, while the concentrations in the tissues of both species from the non-ultramafi
...
c habitats were several times lower. Hyperaccumulation of Zn was observed only in one population of N. kovatsii from the non-ultramafic habitat. When N. kovatsii and N. praecox were exposed to the Ni concentration gradient, different levels of tolerance to Ni were observed in the studied populations of both species. The ultramafic populations of both species showed the highest degree of tolerance. General patterns of physiological responses of populations with different degree of Ni tolerance were observed, manifested in differences in plant biomass, accumulation of anthocyanins, proline and malondialdehyde. In all populations of both species, Ni was deposited predominantly in the adaxial and abaxial epidermal cells. Constitutive differences in the content of analyzed phenolic compounds between populations with different degrees of Ni tolerance were not detected. Despite the different degree of tolerance to Ni, hyperaccumulation of Ni was observed in all populations of both cultivated species at all Ni concentrations in the substrate.
Faculty:
Универзитет у Београду, Биолошки факултет
Date:
05-05-2022
Keywords:
Noccaea kovatsii, Noccaea praecox, hiperakumulacija, nikl, ultramafiti, metalofite, serpentinofite / Biology Scientific subfield: Ecology, biogeography and environmental protection