Uticaj nematerijalne imovine na finansijske performanse i procenu vrednosti kompanija koje posluju na vebu
The effect of intangible asset on financial performance and valuation of web based companies
Author
Radonić, Milenko
Mentor
Knežević, Snežana
Committee members
Jednak, Sandra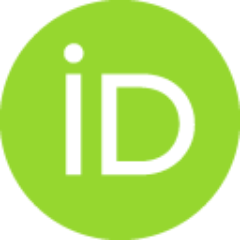 Milosavljević, Miloš
Despotović-Zrakić, Marijana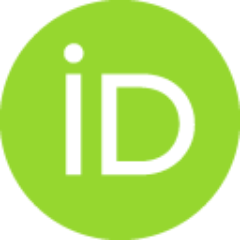 Milašinović, Danko

Abstract
Adekvatno upravljanje nematerijalnom imovinom je preduslov za uspešno upravljanje celokupnim poslovanjem. Stoga, poznavanje strukture nematerijalne imovine svake kompanije predstavlja neophodnost za svaki tip poslovanja. Poslovanje u domenu veba predstavlja jedan od najbrže rastućih i najizazovnijih industrija, pri čemu se vrednost ovakvih kompanija najčešće ne zasniva na indikatorima iz finansijskih izveštaja i njenoj materijalnoj imovini, već na nematerijalnom delu imovine. Sa druge strane, kompleksnost nematerijalne imovine kompanija koje posluju na vebu često predstavlja izazov, kako za vlasnike i menadžment u procesu upravljanja, tako i za investitore u procesu procene vrednosti datih kompanija. Razumevanje relacija između svakog elementa strukture nematerijalne imovine i finansijskih performansi određene veb kompanije je ključ poslovnog uspeha, i neophodan korak u celokupnom procesu utvrđivanja vrednosti kompanije. U radu je predstavljeno istraživanje o relacijama izme
...
đu elemenata strukture nematerijalne imovine veb kompanija i njihovih finansijskih performansi, a u cilju utvrđivanja uticaja na vrednost kompanije. Utvrđivanjem veza između pomenutih subjekata, predstavnici privrede, ali i akademske zajednice će stići uvid u važnost upravljanja nematerijalnom imovinom. Rad se zasniva na pretpostavci da nematerijalna imovina ima direktan uticaj na indikatore uspešnosti poslovanja. U radu će takođe biti predstavljeni modeli procene vrednosti kompanija, sa fokusom na veb industriju, čime se zaokružuje relacija između nematerijalne imovine i njenih elemenata, finansijskih performansi i vrednosti veb kompanija.
The proper management of intangible assets is a precondition for successfully managing the whole business. Therefore, knowing the structure of the intangible assets of each company is a necessity in each business area. Web businesses are one of the fastest growing and most challenging industries, and their value is often not based on indicators from the financial statements and its material assets, but on the non-material part of the company. On the other hand, the complexity of the intangible assets of web-based companies often poses a challenge to both owners and management in the process of managing the company, but investors as well in the process of assessing the value of these companies. Understanding the relationship between each element of the structure of the intangible asset and the financial performance of a particular web company is the key to business success and a necessary step in the overall process of determining the value of the company. The paper will emph
...
asise the research on relations between the structural elements of the intangible assets of the web companies and their financial performances in order to determine the effect on the company value. By establishing relations between the research elements, the business representatives, as well as the academic community, will gain insight into the importance of managing the intangible assets. This paper is based on the assumption that intangible assets have a direct impact on performance indicators. It will also present models of company valuation, with a focus on the web industry, which puts together the relationship between intangible assets and its elements, financial performance indicators and the value of web companies.
Faculty:
Универзитет у Београду, Факултет организационих наука
Date:
08-03-2021
Keywords:
nematerijalna imovina, veb kompanije, finansijske performanse, procena vrednosti, uticaj nematerijalne imovine / intangible assets, web companies, financial performance, valuation, the effect of intangible assets