Samopomoć kao tehnologija sopstva: analiza diskursa savremenih priručnika za samopomoć
Self-help as a technology of the self: an analysis of the discourse of contemporary self-help manuals
Author
Urošević, Milan
Mentor
Spasić, Ivana
Committee members
Sekulić, Nada
Birešev, Ana
Ivković, Marjan
Stanković, Biljana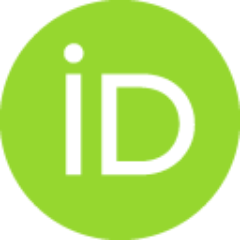 Abstract
Predmet istraživanja u ovom radu je diskurs u okviru savremenih priručnika za samopomoć. Naša namera je da u ovim priručnicima pronađemo pravila čija je uloga formiranje subjektivnosti čitalaca. Te priručnike ćemo istraživati iz perspektive teorije upravljanja koju razvija Mišel Fuko ali ćemo je dopuniti radovima drugih autora. Priručnike za samopomoć ćemo istraživati kao alate za formiranje subjektivnosti. Pokušaćemo da pronađemo vezu između pravila za formiranje subjektivnosti u njima i društveno-kulturnog konteksta u kom nastaju. Priručnike za samopomoć ćemo definisati na osnovu dva kriterijuma: njihov diskurs mora sadržavati problem-rešenje strukturu tj. (1) mora čitaocu ukazivati na neki životni problem i (2) predlagati mu neki oblik samotransformacije kao rešenje. Kada je u pitanju metodologija koristili smo kritičku analizu diskursa, a jedinicu uzorkovanja smo odredili kao pojedinačnu knjigu koja ispunjava pomenuta dva kriterijuma i objavljena je posle 1980. godine. Kao okvir uz
...
orka korišćene su nedeljne liste "Njujork tajms besteler liste". Analiza je podeljena u četiri odeljka i jedan ekskurs. Prvi odeljak je posvećen analizi priručnika pod nazivom "Nužni gubici" autorke Džudit Viorst, u drugom odeljku se analiziraju priručnici iz osamdesetih, devedesetih i prve decenije dvadeset i prvog veka. Treći odeljak se bavi priručnicima iz druge decenije dvadeset i prvog veka dok je četvrti odeljak posvećen analizi priručnika pod nazivom "12 pravila za život" autora Džordana Pitersona. U ekskursu ćemo se pozabaviti priručnicima za samopomoć u postsocijalističkim zemljama. U okviru zaključka ćemo teorijski razraditi način na koji ovi priručnici povezuju subjektivnost pojedinca sa društveno-kulturnim kontekstom.
Our research subject is the discourse of contemporary self-help manuals. We intent to delineate the rules within those manuals that are aimed at forming reader's subjectivity. We'll research these manuals by using governmentality theory that was developed by Michel Foucault but we'll complement it with ideas from various other authors. Self-help manuals will be seen as tools for forming subjectivity. We aim to discern the relationship between the rules for the formation of subjectivity within them and a socio-cultural context where they were created. Sell-help manuals will be defined by two criteria: their discourse must contain a problem-solution structure i.e. (1) it must point out to the reader some life problem and (2) propose to him some kind of self-transformation as a solution. Our methodology consists in using critical discourse analysis while our sample unit is defined as an individual book that meets the two aforementioned criteria and was published after 1980. We've used the
...
weekly editions of the "New York Times Bestseller List" as a sample frame. The analysis is divided into four segments and one excursus. The first segment deals with a self-help manual titled "Necessary Loses" written by Judith Viorst, in the second segment we analyze manuals from the eighties, nineties and the first decade of the 21st century; the third segment deals with self-help manuals from the second decade of the 21st century while in the fourth segment we will analyze the manual titled "12 rules for life" written by Jordan Peterson. The excursus deals with self-help manuals in postsocialist countries. In the conclusion we will theoretically elaborate how these manuals link individual subjectivity to the socio-cultural context.
Faculty:
Универзитет у Београду, Филозофски факултет
Date:
06-04-2022
Keywords:
priručnici za samopomoć, neoliberalizam, postmoderna kultura, tehnologije sopstva, Mišel Fuko, subjektivnost, teorija upravljanja, diskurs / self-help manuals, neoliberalism, postmodern culture, technologies of the self, Michel Foucault, subjectivity, governmentality theory, discourse