Fluktuirajuća asimetrija kao pokazatelj stabilnosti razvića odabranih biljnih taksona u uslovima nenarušene životne sredine i antropogeno indukovanog stresa
Fluctuating asymmetry as an indicator of developmental stability of selected plant taxa in unpolluted environment and under anthropogenically induced stress
Author
Barišić-Klisarić, Nataša R.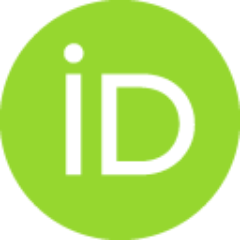 Mentor
Tarasjev, Aleksej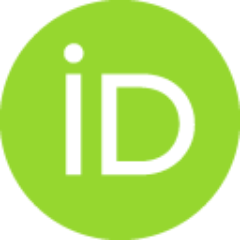 Committee members
Stevanović, Vladimir
Miljković, Danijela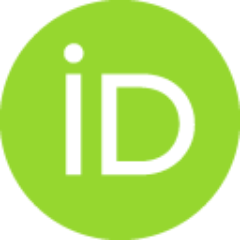 Avramov, Stevan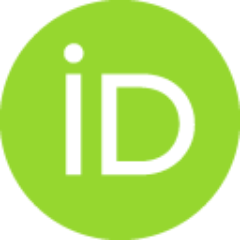 Abstract
Promene u životnoj sredini od industrijske revolucije do danas su bez presedana u istoriji živog sveta i svojim razmerama prete da nadmaše adaptivni potencijal mnogih živih organizama, naročito biljaka, koje kao sesilni organizmi imaju samo ograničene mehanizme za izbegavanje stresa. Razumevanje kako biljke reaguju na ovakve promene, od subcelularnog do nivoa zajednica, je od krucijalnog značaja. U ovom radu smo ispitivali mogućnosti korišćenja analiza fluktuirajuće i radijalne asimetrije kao pokazatelja stabilnosti razvića vegetativnih i reproduktivnih organa kod dve zeljaste monokotile (Iris pumila i Iris germanica) i jedne drvenaste dikotile (Robinia pseudoacacia), u uslovima nenarušene životne sredine i u uslovima antropogeno uzrokovanog stresa (zagađenja u industrijskim i urbanim zonama). Analizirali smo mogućnosti korišćenja ovih analiza kao primarnih indikatora u sredinama sa negativnim antropogenim uticajem, kao i prednosti i mane ovog i nekih drugih metoda detekcije zagađenja.
...
Stabilnost razvića procenjena putem fluktuirajuće i radijalne asimetrije se razlikuje između izučavanih sredina u slučaju sve tri vrste. Kod vrste R. pseudoacacia kao sredina u kojoj je detektovan najveći stepen razvojne nestabilnosti se izdvojio Kostolac (antropogeno degradirana sredina). Kod vrste I. pumila su biljke poreklom iz sredine pod antropogenim uticajem pokazale veću razvojnu nestabilnost kako u slučaju fluktuirajuće asimetrije, tako i u slučaju radijalne asimetrije. Kod vrste I. germanica su detektovane značajne razlike između zagađenja u slučaju indeksa radijalne asimetrije gde su biljke poreklom sa zagađenog staništa pokazale značajno veću razvojnu nestabilnost od biljaka poreklom sa nezagađenog staništa. Kod sve tri vrste je utvrđena značajna interakcija individue i asimetrije osobina, tj. da ekspresija razlika u fluktuirajućoj i radijalnoj asimetriji između ispitivanih osobina zavisi od klona tj. individue.
Changes in the environment from the industrial revolution till present are unprecedented in the history of the life on Earth and their magnitude can overpower the adaptive potential of many living organisms, especially plants, that are sessile and have only limited mechanisms for avoiding stress. Understanding how plants respond to these changes, from subcellular to the community level, is crucial. In this study we investigated the possibility of using analysis of fluctuating and radial asymmetry as an indicator of developmental stability of vegetative and reproductive organs in two herbaceous monocots (Iris pumila and Iris germanica) and one wooden dikotile (Robinia pseudoacacia), in unpolluted environment, as well as in environment characterized by anthropogenically induced stress (industrial and urban zones pollution). We have analyzed the possibility of using this analysis as a primary indicator of pollution in areas with negative human impact, and the advantages and disadvantages
...
of these and some other methods of pollution detection. Developmental stability estimated by fluctuating and radial asymmetry differed between the studied habitats for all three species. For R. pseudoacacia plants from Kostolac (polluted environment) had the highest degree of developmental instability. I. pumila plants originated from the environment under the influence of anthropogenic stress showed greater developmental instability in the case of fluctuating asymmetry, as well as radial asymmetry. In I. germanica species we detected significant differences between polluted and unpolluted habitats estimated by radial asymmetry where the plants originated from contaminated habitats showed significantly greater developmental instability. In all three species we detected significant interaction between individuals and trait asymmetries, e.g. expression of the difference in the radial and fluctuating asymmetry between the studied traits depended on the individual (clone).
Faculty:
Универзитет у Београду, Биолошки факултет
Date:
27-12-2012
Projects:
Keywords:
Robinia pseudoacacia / Robinia pseudoacacia / Iris pumila / Iris germanica / razvojna stabilnost / radijalna asimetrija / fluktuirajuća asimetrija / biomonitoring / Iris pumila / Iris germanica / developmental stability / radial asymmetry / fluctuating asymmetry / biomonitoring