Hipofizno-ovarijalni sistem pacova od fetalnog do peripubertalnog perioda života nakon intrauterinog izlaganja deksametazonu
Pituitary-ovarian axis of rats from fetal to peripubertal period of life after intrauterine exposure to dexamethasone
Author
Ristić, Nataša M.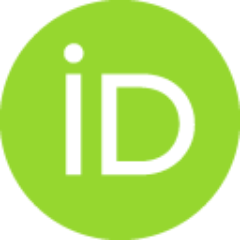 Mentor
Koko, Vesna
Committee members
Milošević, Verica
Nestorović, Nataša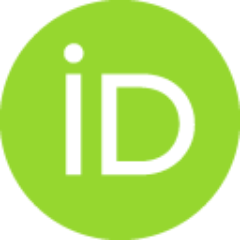 Abstract
Tokom fetalnog razvića organizam prolazi kroz "kritične periode", tokom kojih se dešavaju intenzivne ćelijske deobe, razvijanje i sazrevanje tkiva, organa i organskih sistema. Sredina u kojoj fetus raste i razvija se u velikoj meri odreñuje kvalitet razvojnog procesa, a svaka promena uslova dovodi do čitavog niza poremećaja, koji mogu biti praćeni smanjenjem fetalnog rasta ili IUGR (eng. Intrauterine growth retardation). Posledice IUGR su dugotrajne i ispoljavaju se u vidu različitih metaboličkih i kardiovaskularnih oboljenja u kasnijem životu. Fetalno okruženje na taj način odreñuje adultni fenotip, a njihova povezanost proučava se u okviru koncepta programiranja. Najčešće korišćeni eksperimentalni pristupi u proučavanju programiranja i efekta IUGR su dijeta majke koja vodi pothranjenosti, izazivanje stresne reakcije kod majke ili primena antenatalne terapije glukokortikoidima. Svaki od ovih eksperimentalnih modela različitim mehanizmima dovodi do izlaganja fetusa povećanoj koncentrac
...
iji glukokortikoida, koji u velikoj meri mogu da poremete fiziološki tok razvojnog procesa. Cilj ove studije je bio da se ustanovi da li je izlaganje fetusa pacova od 16. do 18.dana gestacije sintetičkom glukokortikoidu deksametazonu programiralo razvoj i funkciju hipofizno-ovarijalnog sistema od fetalnog do peripubertalnog perioda života. Predmet istraživanja u ovoj doktorskoj disertaciji bili su fetusi i ženke pacova koje su od 16. do 18. dana gestacije izloženi deksametazonu. Gravidne ženke pacova su tri uzastopna dana (od 16. do 18. dana gestacije) subkutano tretirane deksametazonom (Dexamethasonis phosphat - Dx, Krka, p.o., Novo Mesto) rastvorenom u fiziološkom rastvoru (0.9% NaCl), u dozi od 1.0, 0.5 i 0.5 mg Dx/kg...
During fetal development an organism undergoes "critical periods" of intensive cell division as well as the growth and maturation of tissues, organs and organ systems. The fetal environment principally determines the quality of the developmental process, while variation of conditions may lead to a range of disorders followed by intrauterine growth retardation (IUGR). The consequences of IUGR are long-lasting and manifest through various metabolic and cardiovascular issues in later life. Thus, the fetal environment prejudices the adult phenotype, while their intertwining is elaborated with the programming concept. The most widely exploited experimental approaches in the field of programming and IUGR effects are maternal diet leading to offspring malnutrition, provoking stress to mother and antenatal glucocorticoid therapy. Each of these experimental approaches via different mechanisms leads to fetal exposure to elevated glucocorticoid levels, which may disrupt to a great extent the phys
...
iology of the developmental process. The aim of this study was to establish whether the exposure of rat fetuses to synthetic glucocorticoid dexamethasone, during the period between days 16 and 18 of gestation, programmed the development and function of the pituitary-ovarian system, starting from the fetal to the peripubertal period of life. The subject of this doctoral thesis investigation were rat fetuses and females exposed to dexamethasone from the 16th to the 18th gestational day. During three consecutive days (16–18 days of gestation) pregnant rat females were subcutaneously treated with dexamethasone (Dexamethasonis phosphate – Dx, Krka, p.o., Novo Mesto) dissolved in saline (0.9% NaCl), in doses of 1.0, 0.5 and 0.5 mg Dx/kg...
Faculty:
Универзитет у Београду, Биолошки факултет
Date:
05-11-2012
Projects:
Keywords:
deksametazon / dexamethasone / fetusi / potomci / gonadotropne ćelije / jajnik / germinativne ćelije / folikuli / fetus / offspring / gonadotropic cells / ovary / germinative cells / follicles