Eksperimentalno određivanje volumetrijskih karakteristika biogoriva na visokom pritisku i njihovo modelovanje korišćenjem SAFT i PC-SAFT modela
Experimental determination of volumetric properties of biofuels under high pressure conditions and their modeling using saft and pc-saft equations of state
Author
Ilić Pajić, Jovana M.
Mentor
Kijevčanin, Mirjana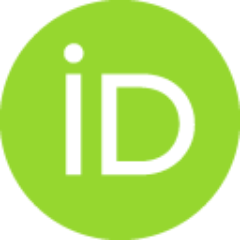 Committee members
Radović, Ivona
Ivaniš, Gorica
Stijepović, Mirko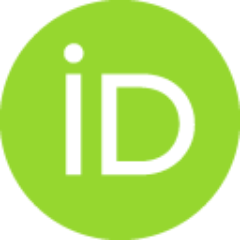 Stajić-Trošić, Jasna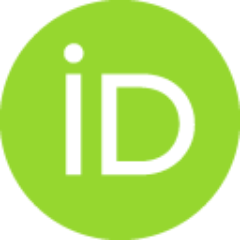 Abstract
Kontinualni razvoj vazdušnog saobraćaja na svetskom nivou uslovljava veću potrošnju energije, što vodi do povećanja štetnog uticaja na životnu sredinu. U cilju smanjenja negativnog uticaja fosilnih goriva na životnu sredinu, raste interesovanje za primenom bioobnovljivih izvora energije. Alternativna biogoriva, tj. njihova implementacija predstavlja sve interesantniji izazov avio industrije u cilju odgovora na zahtev za smanjenje emisije štetnih gasova. Predmet istraživanja ove doktorske disertacije podrazumeva određivanje volumetrijskih i termodinamičkih karakteristika terpena. Termodinamičke karakteristike terpena na visokim pritiscima i različitim temperaturama su od izuzetnog značaja za efikasno funkcionisanje motora. Eksperimentalno su merene gustine čistih uzoraka četiri različita terpena (p-cimen, α-pinen, limonen i citral) na pritiscima p═(0,1-60) MPa i temperaturama T═(293,15-413,15) K. Dobijene eksperimentalne vrednosti gustina na visokim pritiscima modelovane su modifikovano
...
m Tammann-Tait-ovom jednačinom i dalje korišćene za proračune koeficijenata izotermskog sabijanja i izobarskog toplotnog širenja, unutrašnjeg pritiska i razlike specifičnih toplotnih kapaciteta pri konstantnoj zapremini i konstantnom pritisku. Imajući u vidu da je za modelovanje volumetrijskih karakteristika pomoću kubnih jednačina stanja neophodno poznavanje kritičnih osobina, koje je veoma komplikovano odrediti za većinu biokomponenti, razvijene su SAFT i PC-SAFT jednačine. Modeli jednačina stanja, SAFT i PC-SAFT korišćeni su za korelaciju konačnih gustina na visokim pritiscima. Odabrani terpeni su pojedinačno okarakterisani sa pet parametara karakterističnih za svaki od pomenutih modela (broj segmenta, energija segmenta, prečnik segmenta, zapremina asocijacije i energija asocijacije). Rezultati su prikazani grafički i tabelarno, i pokazuju veoma dobro slaganje sa eksperimentalnim podacima. Volumetrijska i transportna svojstva (gustine, viskoznosti, indeksi refrakcije i brzine zvuka) čistih terpena kao i njihovih binarnih smeša (p-cimen+α-pinen; p-cimen+limonen; p-cimen+citral) određena su eksperimentalnim merenjem u temperaturnom opsegu (288,15-323,15) K i na atmosferskom pritisku . Na osnovu izmerenih vrednosti proračunate su dopunske zapremine, promene viskoznosti, promene izentropske kompresibilnosti i dopunske slobodne Gibs-ove energije aktivacije viskoznog toka i rezultati fitovani Redlich-Kister polinomom. Kako bi se objasnilo neidealno ponašanje smeša izračunate su i parcijalne molarne zapremine, dopunske parcijalne molarne zapremine, dopunske parcijalne molarne zapremine pri beskonačnim razblaženjima. Istraživanja urađena u ovoj doktorskoj disertaciji predstavljaju vrednu bazu eksperimentalnih podataka potencijalno važnih biogoriva. Izračunati termofizički, termodinamički i mehanički parametri čistih terpena i njihovih binarnih smeša pružaju dragocene informacije o njihovom ponašanju u uslovima povišenih pritisaka i temperatura. Detaljna analiza molekulskih interakcija na osnovu dobijenih parametra daje uvid u neidealno ponašanje odabranih sistema
.Continuous development of air transport at the world level causes higher energy consumption, which leads to an increase in the environmental impact. In order to reduce the negative impact of fossil fuels on the environment, there is increasing interest in the use of bio-renewable energy sources. Alternative biofuels, i.e. their implementation represents an increasingly interesting challenge for the aviation industry to respond to the requirement to reduce greenhouse gas emissions. Naturally occurring terpenes in plants can potentially be used as additives to existing fuels. The subject of this doctoral dissertation involves determining the volumetric and thermodynamic characteristics of terpenes. The thermodynamic characteristics of the terpenes at high pressures and at different temperatures are of great importance for the efficient operation of the engine. The densities of pure samples of four different terpenes (p-cymene, α-pinene, limonene and citral) were experimentally measured
...
at pressures p═ (0.1-60) MPa and temperatures T═ (293.15-413.15) K. The obtained experimental values of high-pressure densities were modeled by the modified Tammann-Tait equation and further used to calculate isothermal compressibility and isobaric thermal expansivity coefficients, internal pressure, and the difference of specific heat capacities at constant pressure and at constant volume. Bearing in mind that knowledge of critical properties, which is very complicated to determine for most biocomponents, requires the development of volumetric characteristics using cubic state equations, SAFT and PC-SAFT equations have been developed. State equation models, SAFT, and PC-SAFT were used to correlate finite densities at high pressures. The selected terpenes were individually characterized by five parameters characteristic of each of the mentioned models (number of segments, segment energy, segment diameter, association volume and association energy). The results are presented graphically and in tabular form, and show very good agreement with the experimental data. Volumetric and transport properties of of pure terpenes as well as their binary mixtures (p-cymen + α-pinene; p-cymen + limonene; p-cymen + citral) were determined in the temperature range (288.15-323.15) K and at atmospheric pressure. Based on the measured values, the additional volumes, viscosity changes, changes in isentropic compressibility, and the additional free Gibbs energy of activation of the viscous flow were calculated and the results fit with the Redlich-Kister polynomial. In order to explain the non-ideal behavior of mixtures, partial molar volumes, additional partial molar volumes, supplemental partial molar volumes at infinite dilutions were also calculated. The research done in this doctoral dissertation represents a valuable database of experimental data on potentially important biofuels. The calculated thermophysical, thermodynamic and mechanical properties of pure terpenes and their binary mixtures provide valuable information about their behavior under high-pressure and high-temperature conditions. A comprehensive analysis of molecular interactions based on the obtained properties provides insight into the non-ideal behavior of selected systems.
Faculty:
Универзитет у Београду, Технолошко-металуршки факултет
Date:
11-06-2021
Keywords:
terpeni, binarne smeše, gustina, indeks refrakcije, viskoznost, brzina zvuka, termodinamička svojstva, povišen pritisak i temperature, CK-SAFT i PC-SAFT modeli / terpenes, their binary mixtures, density, refractive index, viscosity, speed of sound, termodynamic properties, high pressure and temperature, CK-SAFT and PC-SAFT models