Sinteza i karakterizacija slojevitih kompozitnih struktura za primenu u mikro elektro mehaničkim sistemima
Synthesis and characterization of multilayer composite structures for application in micro electro mechanical systems
Author
Mladenović, Ivana
Mentor
Radojević, Vesna
Committee members
Lamovec, Jelena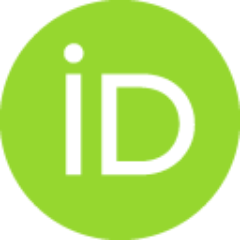 Uskoković, Petar
Nikolić, Nebojša T.
Jančić-Heinemann, Radmila

Abstract
Bakarne prevlake dobijene procesima elektrohemijskog taloženja imaju široku primenu u MEMS tehnologijama. Određivanje parametara elektrolize za dobijanje visoko kvalitetnih bakarnih prevlaka bio je glavni cilj ove disertacije. Bakarne prevlake su sintetisane primenom konstantnog galvanostatskog režima i režima pulsirajuće struje na različitim supstratima, i to Si(111), Cu, mesingu i debeloslojnim Ni prevlakama, i okarakterisane su skenirajućim elektronskim i optičkim mikroskopom, mikroskopom na principu atomskih sila, kao i rendgensko-difrakcionom tehnikom. Mehanička svojstva, kao što su tvrdoća, otpornost na puzanje i adhezija sintetisanih Cu prevlaka izučavane su primenom metode po mikro- Vikersu. Apsolutna tvrdoća Cu prevlaka je određena primenom kompozitnih modela tvrdoće, kao što su Šiko-Lezaž, (C−L), Čen-Gao (C−G) i Korsunski (K). U zavisnosti od tvrdoće supstrata, Cu prevlake pripadaju različitim tipovima kompozitnih sistema koje karakterišemo kao "meki film na tvrdom supstratu"
...
ili "tvrdi film na mekom supstratu". Primenom C-L modela definisana je vrednost relativne dubine indentacije, koja razdvaja oblast dominantnog uticaja tvrdoće prevlake od oblasti uticaja kompozita (prevlake i supstrata zajedno) na izmerenu tvrdoću, i ta vrednost iznosi 0,14. Mehanizam i svojstva puzanja bakarnih prevlaka pri utiskivanju su izučavana primenom Sardžent-Ešbijevog modela. Adheziona svojstva prevlaka su proučavana primenom adheziono indentacione metode i merenjem kritičnog broja ciklusa na mašini za ciklično savijanje, koja je specijalno konstruisana i izrađena za ove potrebe. Na kraju je razmatrano formiranje višeslojnih parova Cu/Ni pomoću naizmeničnog elektrohemijskog taloženja iz dva elektrolita, pogodnih za primenu kao alternativno prilagodljivog plazmonskog materijala.
The copper coatings obtained by the electrodeposition processes are widely used for an application in MEMS technologies. The determinition of an electrolysis parameters to obtain the copper coatings of high quality was the main aim of this dissertation. The copper coatings were produced by constant galvanostatic and pulsating current regimes onto different substrates, such as Si(111), Cu, brass and thick Ni coatings, and characterized by scanning electron, optical and atomic force microscopes and by X-ray diffraction. The mechanical characteristics, such as hardness, creep resistance and adhesion, of produced Cu coatings were examined by application of Vickers indentation test. The absolute hardness of Cu coatings was determined by application of the composite hardnes models, such as the Chicot−Lesage (C−L), Chen−Gao (C−G) and Korsunsky (K). Depending on the hardness of the substrate, the Cu coatings belong to either "soft film on hard substrate" or "hard film on soft substrate" compos
...
ite system. By application of the C−L model it is determined the relative indentation depth (RID) of 0.14 that separates the area of the coating hardness from that with a strong effect of the substrate on the measured composite hardness. Indentation creep characteristics of the Cu coatings were examined by the application of the Sargent-Ashby model, and creep mechanism was determined. The adhesion characteristics of the coatings were studied using the indentation adhesion test method and measuring the critical number of cycles on a cyclic bending machine, which is specially constructed and designed for these purposes. Finally, formation of multilayer pair Cu/Ni by dual bath electrodeposition technique, suitable for application as an alternative tailorable plasmonic material, was also considered.
Faculty:
Универзитет у Београду, Технолошко-металуршки факултет
Date:
11-06-2021
Keywords:
bakar, elektrohemijsko taloženje, MEMS, mikrotvrdoća, model kompozitne tvrdoće, indentaciono puzanje, adhezija / copper, electrodeposition, MEMS, microhardness, composite hardness model, indentation creep, adhesion