Efekti kombinovane transkranijalne magnetne stimulacije i deprivacije spavanja u tretmanu major depresija
Effects of combined transcranial magnetic stimulation and sleep deprivation in the treatment of major depression
Author
Krstić, Jelena D.
Mentor
Ilić, Tihomir V.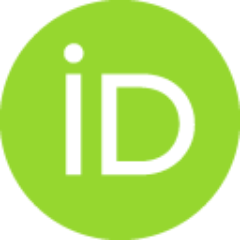 Committee members
Nedeljković, Nadežda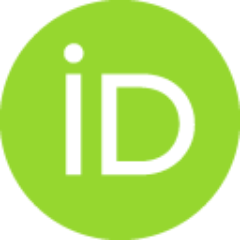 Špirić, Željko

Abstract
Cilj rada. Cilj ovog rada je procena efekata kombinovane primene repetitivne transkranijalne magnetne stimulacije (rTMS) niske frekvencije (1 Hz) i parcijalne deprivacije spavanja (PDS) kod osoba obolelih od major depresije, koje prethodno pokazuju nezadovoljavajući odgovor na dva različita antidepresiva (ispunjavaju kriterijume terapijske rezistencije). Uporedo sa dugoročnim praćenjem (do 6 meseci) efekata ovog tretmana, analiziran je i genetički BDNF Val66Met polimorfizam, kao mogući perimisivni faktor plasticiteta odgovoran za predikciju efikasnosti primenjenih terapijskih strategija. Ispitanici i metode. Ukupno 20 osoba obolelih od major depresije, koje su ispunjavale kriterijume terapijske rezistencije tretirano je na navedeni način kombinacijom rTMS i PDS, uporedo sa njihovom prethodnom medikamentoznom terapijom. Kombinovani protokol rTMS i PDS sprovodio se tokom dve uzastopne nedelje, i za to vreme su ispitanici svakog dana, izuzev pauze za vikend dobijali stimulaciju rTMS (frek
...
vencija 1 Hz, intenzitet 110% praga izazivanja motornog odgovora) primenjivanu iznad desnog dorzolateralnog prefrontalnog korteksa (DLPFK), u jutarnjim časovima. U svakoj nedelji po jednom, opisanoj rTMS, prethodila je redukcija noćnog spavanja uz buđenje u pola 2. Ispitanici su randomski podeljeni u grupu koja je primala rTMS+PDS i grupu koja je primala placebo (sham) rTMS stimulaciju + PDS. Procene efekta vršene su standardnim instrumentima kliničke procene (modifikovana Hamiltonova skala za procenu depresivnosti - HDRS-24; Montgomery-Asberg skala za procenu depresivnosti - MADRS, i skala opšteg kliničkog utiska), i to: pre početka primene protokola, neposredno po završetku, jednu nedelju kasnije, tri i šest meseci kasnije (dugoročna praćenja sprovedena su isključivo kod ispitanika koji su bili podvrgnuti aktivnom tretmanu). Rezultati. Primenjeni protokol stimulacije pokazao je antidepresivni efekat, kod osoba obolelih od unipolarne depresije na nepromenjenoj dozi antidepresivnih lekova koji se održavao tokom čitavog šestomesečnog perioda praćenja. Neposredno nakon 2 nedelje protokola ispitanici koji su primali aktivni rTMS imali su prosečno poboljšanje od 39%...
Objectives. The main aim of this study was to evaluate potential synergistic antidepressant effect of two therapies: repetitive transcranial magnetic stimulation (rTMS) applied at 1 Hz associated with partial sleep deprivation (PSD) in patients with treatment resistant major depression. Besides the long- term (during the next 6 months) evaluation of effecacy of this treatment, potential predictive role of brain-derived neurotrophic factor (BDNF) Val66Met genetic polymorphism in rTMS treatment response was analysed, as a factor of neuronal plasticity, also involved in patogenesis of major depression Subjects and methods Twenty patients with diagnoses of treatment resistant major depression, at fixed doses of antidepressants, were treated with combination of rTMS and PSD. rTMS was applied during two consecutive weeks (5 days/week) with frequency of 1Hz, at 110% intensity of resting motor threshold, over the right dorso-lateral prefrontal cortex (DLPFC), in the morrning hours. Partial sle
...
ep deprivation was applied once during every week, as late partial sleep deprivation (patients were woke up at 01.30 a.m.). Patients were randomly assigned to receive rTMS+PSD, or sham+PSD. Clinical evaluation was done using the following rating scales: the modified Hamilton depression rating scale (HDRS-24), Montgomery-Asberg rating scale (MADRS ) and Clinical global impression scale (CGI-S), at baseline, after 2 weeks of treatment and one week after treatment, as well as long-term follow-up (only patients treated with active rTMS). Results. Study results suggest clinically relevant response, lasted up to 6 months in patients with unipolar major depression at fixed doses of antidepressants. After 2 weeks of treatment, patients treated with active rTMS had the average improvement of 39% score reduction on HDRS...
Faculty:
Универзитет у Београду, Биолошки факултет
Date:
12-12-2012
Keywords:
major depresija / major depression / repetitivna transkranijalna magnetna stimulacija / deprivacija spavanja / BDNFVal66Met genetički polimorfizam / repetitive transcranial magnetic stimulation / sleep deprivation / BDNF Val66Met genetic polymorphism