Poređenje jačine veze dentalnih adheziva između kompozita i gleđi zuba u in vitro uslovima
Comparison of the strength of the bond of dental adhesives between composites and tooth enamel - in vitro
Author
Селаковић, Јована
Mentor
Mirković, Siniša
Committee members
Drobac, Milan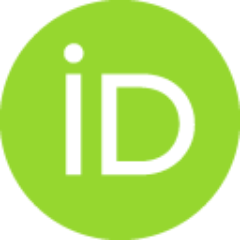 Ivić, Stojan
Perišić, Dušanka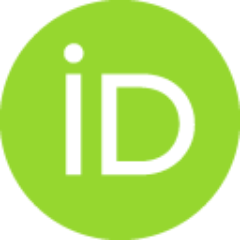 Vujkov, Sanja
Šarčev, Ivan

Abstract
In vitro studija na 144 izvađena zuba. Zubi su po ISO standardu ISO/TR 11405 prikupljeni, čuvani, ukalupljeni, podeljeni na 12 grupa po 12 zuba. Tretirani su sa 3 vrste adhezivnih sistema u 4 različita uslova rada. Postavljeni su kompozitni valjci koji simuliraju ortodontske. Na kidalici je urađeno 144 smicanja kompozitnih valjaka. Sila smicanja je označena u kg sa preciznošću od 100g (grama). Najveće i najmanje vrednosti merenja u svakoj grupi su odbačene. 120 napona smo podelili u 12 grupa. Koristili smo Opti Bond Solo Plus (dvokomponentni adheziv), Opti Bond Universal i Zip Bond Universal. Kontrolne grupe i priprema kalupa su rađeni po ISO standardu (kontrolna grupa – mašinski zaravnjena gleđ). U uslovima prirodno zakrivljene, mašinski neobrađene gleđi, vršili smo postavljanje u suvim i kontaminiranim uslovima (vlaga, krv). Naponi kidanja su iskazani u kg (kilogramima), a preračunati u N(NJutne) i MPa (mega Paskale). Srednje vrednosti su statistički obrađene, tabelarno i grafički pr
...
ikazane. Takođe je prikazan i ARI indeks. Dobijeni podaci su upoređeni sa literarnim podacima. Iskazane su i značajne razlike između uzoraka. U uslovima kontaminacije predlže se rad sa Opti Bond Solo Plus i Zip Bond Universal. Takođe se predlože i protokol intraoperativnog postavljanja ortodontskih bravica na gleđ neizniklih zuba.
In vitro study on 144 extracted teeth. According to the ISO standard ISO / TR 11405, teeth were collected, stored, molded, divided into 12 groups, 12 teeth each. They were treated with 3 types of adhesive systems in 4 different operating conditions. Composite rollers simulating orthodontic brackets have been installed. 144 shear of composite rollers was done on the ripper. Shear force is marked in kg (kilograms) with an accuracy of 100g ( grams). The largest and smallest sample results in each group were discarded. We divided 120 voltages into 12 groups. We used Opti Bond Solo Plus (two-component adhesive), Opti Bon Universal and Zip Bond Universal. Control bonding and mold preparation were done according to ISO standard (control group). In the conditions of naturally curved machine-treated enamel, we performed bonding in dry and contaminated conditions (moisture, blood). Breaking stresses are expressed in kg (kilograms), and converted into N (Newtons) and MPa (mega Pascals). Mean valu
...
es are statistically processed, tabulated and graphically presented. The ARI index is also shown. The obtained data were compared with literal data. Significant differences between the samples were also shown. In case of contamination, we suggest working with Opti Bond Solo Plus and ZIP Bond Universal. We also proposed a protocol for intraoperative bonding of orthodontic brackts on the enamel of non-erupted teeth.
Faculty:
Универзитет у Новом Саду, Медицински факултет
Date:
18-08-2022
Keywords:
adhezivi / Adhesives / Dental Cements / Dental Bonding / Equipment Contamination / Blood / Materials Testing / Shear Strength / In Vitro Techniques / Tooth, Impacted / Tooth Extraction / dentalni adhezivi / adhezivna veza / kontaminacija opreme / krv / testiranje materijala / sila smicanja / in vitro tehnike / impaktirani zub / ekstrakcija zuba