Uticaj elektromagnetnog polja (0,5 mT, 50 Hz) na motorno ponašanje, parametre oksidativnog stresa i morfološke karakteristike mozga nakon eksperimentalno izazvane moždane ishemije na modelu pustinjskog miša
Influence of electromagnetic field (0,5mT, 50 Hz) on motor behaviour, oxidative stress parameters and morphological characteristicsof brain after global cerebral ischemia in mongolian gerbils
Author
Rauš, Snežana
Mentor
Janać, Branka
Committee members
Radenović, Lidija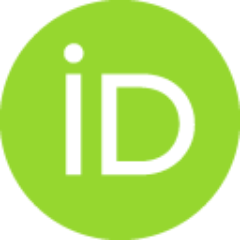 Selaković, Vesna
Prolić, Zlatko
Manojlović-Stojanoski, Milica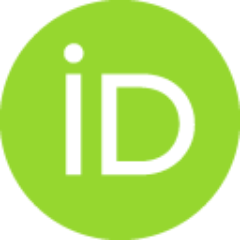 Abstract
današnje vreme, jedna od najčešćih bolesti koja pogaña celokupno društvo je moždani udar, koji može biti uzrokovan moždanom ishemijom. Osim što u velikom procentu dovodi do smrti, posledice moždanog udara su najčešće trajne i za njih ne postoji efikasna terapija. Još jedna karakteristika modernog doba je razvitak elektronske industrije i primena sve raznovrsnijih električnih ureñaja, a samim tim i povećanje stepena zagañenja "elektromagnetnim smogom". Povećano prisustvo niskofrekventnih elektromagnetnih polja (EMP) je privuklo interesovanje velikog broja naučnika te su ispitivani njegovi efekti, izmeñu ostalog i na funkcionalne karakteristike centralnog nervnog sistema. Na osnovu poznatih činjenica o njegovom dejstvu možemo pretpostaviti da ovo polje utiče i na razvoj patofizioloških dogañaja i oporavak u uslovima moždane ishemije. Cilj naše studije je bio da ispitamo da li elektromagnetno polje (0,5 mT, 50 Hz, u trajanju od 7 dana) utiče na hipermotorno ponašanje pustinjskih miševa iz
...
azvano 10-min globalnom moždanom ishemijom i to 1., 2., 4. i 7. dana (neposredan efekat EMP), kao i 14. dana nakon reperfuzije (odloženi efekat EMP). Takoñe, na modelu moždane ishemije smo ispitali da li primenjeno EMP utiče na parametre oksidativnog stresa, koji su inače povišeni nakon moždane ishemije, u pojedinim regionima mozga 7. i 14. dana nakon reperfuzije. Praćen je i uticaj EMP na morfološke promene u najosetljivijim strukturama mozga (hipokampus, striatum i kora velikog mozga) izazvane ishemijom 7. i 14. dana...
Nowadays, one of the most common diseases, which affect the whole society, is brain stroke, which can be caused by cerebral ischemia. Beside high mortality rate, consequences of brain stroke are often permanent without appropriate treatment. Another hallmark of modern society is development of electronic industry and usage of diverse electron devices, therefore increasing degree of pollution with "electromagnetic smog". The increased presence of extremely low frequency magnetic fields (ELF-MF) has attracted the interest of many scientists to explore its effects, among others, on functional properties of central nervous system. Based on the known facts of its action, we can propose that this field affects development of pathophysiological events and recovery in conditions like cerebral ischemia. The purpose of this study was to determine whether ELF-MF (0.5 mT, 50 Hz, continuous exposue during 7 days) affects hypermotor activity of gerbils, induced by 10-min global cerebral ischemia on
...
the 1st, 2nd, 4th and 7th day (immediate effect) as well as on the 14th day after reperfusion (delayed effect). Also, on this model we examined whether applied ELF-MF affect oxidative stress parameters, otherwise increased after cerebral ischemia, in some brain regions on the 7th and 14th reperfusion day. Also, we examined effect of ELF-MF on morphological changes in the most vulnerable structures of brain (hippocampus, striatum and forebrain cortex) induced by ischemia on the 7th and 14th reperfusion day, as well as performed quantification of this changes in neurons and glial cells. Animal behaviour was monitored for 60 min in the open field. It was shown that the 10-min global cerebral ischemia per se induced a significant...
Faculty:
Универзитет у Београду, Биолошки факултет
Date:
07-11-2012
Projects:
Keywords:
moždana ishemija / cerebral ischemia / elektromagnetno polje / motorno ponašanje / oksidativni stres / morfologija / electromagnetic field / motor behaviour / oxidative stress / morphology