Određivanje barionske funkcije mase za uzorak bliskih galaksija
Determining the baryonic mass function for a sample of nearby galaxies
Author
Jovanović, Milena M.
Mentor
Samurović, Srđan
Committee members
Ćirković, Milan M.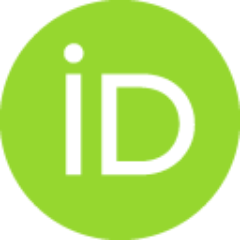 Atanacković, Olga
Urošević, Dejan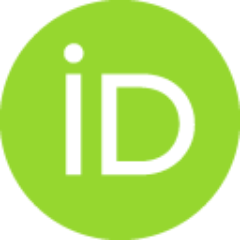 Ninković, Slobodan
Abstract
Predmet ove disertacije je precizno odre ivanje barionske funkcije mase (dalje BFM) za reprezentativni uzorak bliskih galaksija, gde BFM galaksija predstavlja raspodelu galaksija po barionskoj masi. Izvodimo detaljne dinamicke modele za osnovni uzorak galaksija koji se bazira na javno dostupnim podacima iz pregleda THINGS (The HI Nearby Galaxy Survey), što je pregled emisije atomskog vodonika hi u liniji na talasnoj dužini od 21 cm. THINGS rotacione krive, koje predstavljaju dinamicku masu, fitujemo ukupnim doprinosom zvezda, neutralnog gasa i tamne materije za 20 galaksija iz uzorka. Masa zvezdanih komponenti procenjena je iz fotometrije na 3.6 m sa misije Spitzer, a kolicina atomskog gasa sledi iz THINGS radio-posmatranja. Za pretpostavljenu raspodelu tamne materije koristili smo posmatracki motivisan pseudo-izotermalni profil (ISO), i Navaro-Frenk-Vajt (NFW) profil zasnovan na opšteprihvacenom CDM kosmološkom modelu. Dinamicko modelovanje ukupne mase ura eno je sa slobodnim parametr
...
om skaliranja, tzv. odnosom masa-sjaj, M=L, kao i sa procenom istog parametra iz evolucionih modela zvezdanih populacija. Postignuta je konvergencija fita za sve modele sa slobodnim odnosom masa-sjaj, dok je modelovanje sa fiksnim odnosom postignuto za 16 objekta. Iz pomenuta cetiri skupa modela (dva profila tamne materije sa slobodnim i fiksiranim M=L parametrom) proizlaze mase zvezdanih komponenti, gasa, tamne materije, barionska, kao i ukupna masa galaksija iz uzorka. Ukupna BFM se dobija sabiranjem barionskih cinioca (zvezda i gasa) za galaksije iz zadatog raspona galaktickih masa. Razmatramo tipicnost naše Galakticke okoline i Mlecnog puta kao velike spiralne galaksije, u pogledu mase komponenata i položaja na globalnoj (i lokalnoj) BFM.
The subject of this thesis is a precise determination of the Baryonic Mass Function (BMF) for a representative sample of nearby galaxies, where BMF stands for the distribution of the galaxies' baryonic masses. Detailed dynamical models were derived for a sample of galaxies based on the publicly available THINGS (The HI Nearby Galaxy Survey) survey, based on the the 21 cm emission line of atomic hydrogen hi. THINGS rotation curves, that reflect dynamical mass, were fitted by the sum of the contributions from the stellar component, neutral atomic gas, and dark matter for 20 THINGS galaxies. The mass of stellar components is measured from the Spitzer photometry in the 3.6 m band, while the amount of atomic gas is derived directly from the radio observations in THINGS. For the assumed dark matter distribution we used the observationally motivated pseudo-isothermal profile (ISO) and the Navarro-Frenk-White (NFW) profile based on the CDM cosmological model. Dynamical modeling of the total ma
...
ss was performed with free scaling of the stellar component contribution (mass-to-light ratio, M=L), and also with the same parameter fixed on a value consistent with stellar evolution population models. Convergence of the fitting procedure was reached for all the dynamical models with the free mass-to-light ratio, while the modeling with the fixed ratio was successful for 16 objects. The mass of the stellar component, gas, dark matter, baryonic, and total mass, were derived for the sample of galaxies and the aforementioned four sets of dynamical models (two dark matter models with both free and fixed M=L values). The total BMF is constructed by summing the masses of the baryonic components (stars and gas) for galaxies in the given range of galactic masses. Furthermore, we discuss how typical our Galactic neighborhood and our Galaxy, the Milky Way, as a giant spiral, are in terms of component masses and their place on the global (and local) BMF.
Faculty:
Универзитет у Београду, Математички факултет
Date:
29-09-2021