Optimizacija performansi optičkih WDM mreža agregacijom saobraćaja i konverzijom talasnih dužina
Performance optimization of opstical WDM networks by traffic grooming and wavelength conversion techniques
Author
Miladić-Tešić, Suzana
Mentor
Marković, Goran Z.
Committee members
Radojičić, Valentina
Stojanović, Mirjana D.
Kostić-Ljubisavljević, Aleksandra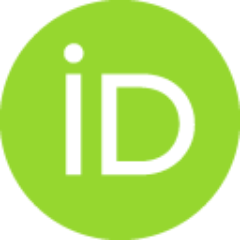 Peraković, Dragan

Abstract
Nova generacija optičkog umrežavanja javila se kao rezultat povećanih korisničkih zahteva i potrebe za efikasnim i ekonomičnim korišćenjem spektra i raspoloživog propusnog opsega. Eksponencijalno povećanje obima saobraćaja u optičkim transportnim mrežama neminovno dovodi do dostizanja granice fizičkog kapaciteta optičkog vlakna, tako da će u bliskoj budućnosti zahtev za racionalnim korišćenjem ovog resursa predstavljati imperativ. Izvesno je da trenutno zastupljena tehnologija multipleksiranja po talasnim dužinama neće biti u mogućnosti da podrži buduće saobraćajne zahteve. Fiksni razmak između kanala za posledicu ima veliki deo spektra koji nije iskorišćen, a posebno kod prenosa velikim brzinama. S tim u vezi, aktuelna su rešavanja određenih pitanja koja se odnose na problematiku rutiranja i racionalnog korišćenja optičkih resursa, jer se time može omogućiti dodatni protok na postojećoj infrastrukturi. Optički link prate i visoke cene pa je cilj operatora da sve resurse u mreži implem
...
entira i iskoristi na što racionalniji način što je osnovni motiv za istraživanja sprovedena u okviru doktorske disertacije. Istraživanja su usmerena na odgovarajuće tehnike saobraćajnog inženjeringa kojima se postiže preraspodela saobraćajnih tokova u mreži i racionalna upotreba resursa. Time se stvaraju uslovi za opsluživanje dodatnih saobraćajnih zahteva. U istraživanju su ispitani efekti primene konverzije talasnih dužina i parametri koji najviše utiču na performanse mreže. Lokacije i broj konvertora su istražene za različite topologije i stepen povezanosti mreža, intenzitet saobraćaja i maksimalan broj talasnih dužina. Agregacija saobraćaja, koja podrazumeva izvorno grupisanje konekcija, posebno je istražena u elastičnim optičkim mrežama koje se mogu posmatrati kao tip WDM (Wavelength Division Multiplexing) mreža u kojima se kao jedinični resurs posmatra frekvencijski slot umesto talasne dužine. Takve mreže omogućavaju fleksibilno podržavanje različitih binarnih protoka prema specifičnim zahtevima korisnika. Optički predajnik generiše izvorno grupisane konekcije čime je moguće smanjiti broj zaštitnih opsega i ostvariti uštede optičkog spektra a istovremeno smanjiti potreban broj optičkih predajnika. Nekoliko grupisanih konekcija naziva se optički tunel. Za rešavanje navedenog složenog optimizacionog problema predložen je algoritam zasnovan na metaheuristici Optimizacija kolonijom pčela. Rezultati pokazuju da se primenom predloženog algoritma mogu postići značajne uštede optičkih resursa, a time i unapređenje performansi mreže. S obzirom da su istraživani statički saobraćajni scenariji, predloženi algoritam i tehnike saobraćajnog inženjeringa mogu se efikasno primenjivati prilikom planiranja i dizajniranja optičkih mreža.
The new generation of optical networking raised as a result of increasing users' traffic demands and the need for efficient and cost-effective spectrum and bandwidth usage in. Exponential growth of traffic volume in optical transport networks inevitably results in reaching the physical fiber limit capacity and hence, its rationale usage will be an imperative in the near future. It is certain that currently deployed wavelength division multiplexing technology will not be able to cope with the future traffic demands. Fixed channel spacing results in a large spectrum wastage, especially for high speed transmissions. Therefore, the issues related to the routing problem and rationale spectrum usage are of the interest because the additional capacity can be provided at the existing infrastructure. The optical link is followed by high prices and the operator's goal is to implement and use all the network resources in the most rational manner possible, what is the main motivation for the resea
...
rch conducted within this dissertation. The research is focused on appropriate traffic engineering techniques that achieve the traffic flow redistribution in the network and rational use of resources. That makes conditions for serving additional traffic demands. The effects of applying wavelength conversion and parameters which most influence the network performances are investigated. Locations and the number of converters are investigated under different network topologies and connectivities, traffic load and maximum number of available wavelengths. Traffic grooming, that means source connections grooming has been particularly investigated in elastic optical networks, which represent a form of WDM (Wavelength Division Multiplexing) networks where a frequency slot is treated as a unit resource instead of wavelength. Such networks have the ability to adjust data rates to fit specific user demands. Groomed connections are generated in optical transmitter, thus making it possible to eliminate the necessary guard bands and in such way to save optical spectrum, while reducing the required number of transmitters. Such group of groomed connections is called an optical tunnel. To solve this complex optimization problem, a new algorithm based on the Bee colony optimization metaheuristic has been proposed in this thesis. The obtained results show that its implementation leads to significant optical resource savings and consequently better network performances. Since static traffic scenario has been considered, the proposed algorithm and traffic engineering techniques can be efficiently used for planning and designing of optical networks.
Faculty:
Универзитет у Београду, Саобраћајни факултет
Date:
31-12-2020
Keywords:
optička mreža / optical network / rutiranje i alokacija spektra / agregacija saobraćaja / konverzija talasnih dužina / optimizacija kolonijom pčela / routing and spectrum allocation / traffic grooming / wavelength conversion / bee colony optimization