Adaptacija respiratornog sistema kod vrhunskih sportista u odnosu na tip sporta i povezanost sa konzumiranjem duvanskih proizvoda
Respiratory system adaptation of elite athletes depending on the type of sport and its correlation with consumption of tobacco products
Author
Đorđević-Šaranović, Slavica
Mentor
Mazić, Sanja
Committee members
Mitrović, Dušan M.
Bjegović Mikanović, Vesna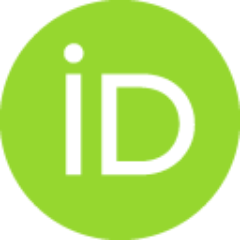 Milanović, Zvezdan

Abstract
Uvod: Na specifičnost i obim adaptacije respiratornog sistema značajno utiče vrsta fizičke aktivnosti koja se sprovodi, odnosno tip sporta ili sportske discipline u kojima sportisti učestvuju. Opšte je poznato da konzumiranje duvanskih proizvoda svoj negativni uticaj ostvaruje na zdravlje celokupnog organizma, a posebno respiratornog sistema, što pored ostalog rezultuje smanjenjem ventilatornih parametara. Cilj: Ciljevi istraživanja ovog rada su da se ispita uticaj redovne fizičke aktivnosti na adaptaciju respiratornog sistema kod vrhunskih sportista u odnosu na tip sporta koji sprovode praćenjem respiratornih parametara. Dalje, ispituje se i povezanost između konzumiranja duvanskih proizvoda i izloženosti duvanskom dimu kod vrhunskih sportista i ostvarenih vrednosti njihovih respiratornih parametara, sa osvrtom na stavove i navike sportista u vezi sa konzumiranjem duvanskih proizvoda. Materijal i metode: Istraživanje je sprovedeno kao studija preseka, kojom je obuhvaćeno 804 vrhunskih
...
sportista, podeljenih u četiri grupe sportova: sportovi veština, snage, izdržljivosti i mešoviti sportovi. Ispitanici su nakon obavljenih antropometrijskih merenja i fizikalnog pregleda bili podvrgnuti funkcionalnom ispitivanju parametara respiratornog sistema. Ispitivani su sledeći statički i dinamski parametri respiratornog sistema: FVC, FEV1, odnos FEV1/FVC, PEF, MEF75%, 50%, 25% od FVC i MVV. Istraživanjem je sprovedena analiza uticaja tipa sporta i karakteristika treninga na navedene respiratorne parametare među sportistima iz sve četiri ispitivane grupe, kao i analiza uticaja konzumiranja duvanskih proizvoda na parametre respiratornog sistema sportista. Rezultati: Antropometrijske karakteristike: telesna visina, telesna masa, procenat masti, procenat mišića u telu i telesna površina razlikovale su se među ispitivanim sportistima u odnosu na tip sporta i karakteristike treninga, osim indeksa telesne mase za koji nije utvrđena statistički značajna razlika među ispitanicima iz različitih grupa sportova. Posmatrane srednje izmerene vrednosti i procenat ostvarenih u odnosu na predviđene vrednosti respiratornih parametara i to: FVC (L) i FVC (%), FEV1 (L) i FEV1 (%), PEF (L/s) i PEF (%), MEF75 (L/s) i MEF75 (%), MVV (L/min) i MVV (%), najbolje su ostvarili sportisti iz grupe sportova izdržljivosti. Sportisti iz grupe mešovitih sportova ostvarili su najbolje rezultate u MEF50 (L/s) i MEF50 (%), kao i u MEF25 (L/s) i MEF25 (%). Najslabije ostvarene srednje vrednosti većine respiratornih parametra registrovane su kod sportista iz grupe sportova veština. Od ukupnog broja sportista, 745 (92,7%) se izjasnilo da ne konzumiraju duvanske proizvode, 39 sportista (4,9%) su aktivni pušači, a bivših pušača je bilo 20 6 (2,5%)...
influenced by the type of physical activity that is performed, i.e. the type of sport or sports discipline in which athletes participate. It is generally known that the consumption of tobacco products has a negative impact on the health of the entire organism, and especially the respiratory system, which, among other things, results in a decrease in ventilatory parameters. Objective: The objectives of this study are to examine the impact of regular physical activity on the adaptation of the respiratory system in elite athletes in relation to sports group. Furthermore, the correlation between the consumption of tobacco products and exposure to tobacco smoke in elite athletes and the obtained values of their respiratory parameters is examined, with reference to the attitudes and habits of athletes when it comes to the consumption of tobacco products. Material and methods: The research was conducted as a cross-sectional study, which included 804 elite athletes, divided into four groups of
...
sports: those based on skill, strength, endurance and mixed sports. After performing anthropometric measurements and physical examination, the subjects underwent a functional examination of the respiratory system. The following parameters were examined: FVC, FEV1, FEV1/FVC ratio, PEF, MEF75%, 50%, 25% of FVC and MVV. The research analyzed the impact of sport and training characteristics, as well as the impact of tobacco consumption, on respiratory parameters of elite athletes from all four groups of sports. Results: Anthropometric characteristics: body height, body weight, percentage of fat, percentage of muscle in the body and body surface area differed among the examined athletes in relation to the type of sport and the characteristics of the training they perform, except for the body mass index for which no statistically significant difference was found in different sports groups. Observed mean measured values and percentage achieved in relation to the predicted values of respiratory parameters, namely: FVC (L) and FVC (%), FEV1 (L) and FEV1 (%), PEF (L/s) and PEF (%), MEF75 (L/s) and MEF75 (%), MVV (L/min) and MVV (%), were best achieved by athletes from the sports group focused on endurance. Athletes from the group of mixed sports achieved the best results in MEF50 (L/s) and MEF50 (%), as well as in MEF25 (L/s) and MEF25 (%). The lowest average values of most respiratory parameters were registered in athletes from the sports group focused on skills. Out of the total number of athletes, 745 (92.7%) stated that they do not consume tobacco products, 39 athletes (4.9%) were active smokers, and there were 20 former smokers (2.5%)...
Faculty:
Универзитет у Београду, Медицински факултет
Date:
24-12-2021
Keywords:
vrhunski sportisti, tip sporta, adaptacija respiratornog sistema, respiratorni parametri, konzumiranje duvanskih proizvoda / elite athletes, sports type, adaptation of the respiratory system, respiratory parameters, consumption of tobacco products