Uticaj ekspresije JAM-A, ITGAV i CALD1 gena na metastatski potencijal ćelija humanog karcinoma jajnika
The effect of JAM-A, ITGAV and CALD1 gene expression on metastatic potential of human ovarian carcinoma cells
Author
Boljević, Ivana
Mentor
Mališić, Emina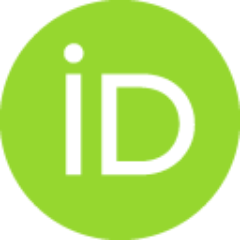 Committee members
Čakić-Milošević, Maja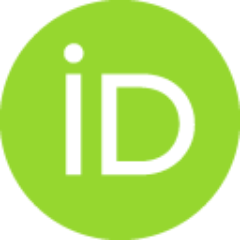 Janković, Radmila
Mališić, Emina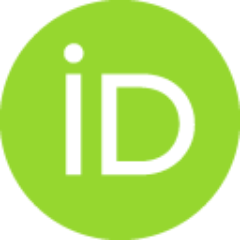 Čakić-Milošević, Maja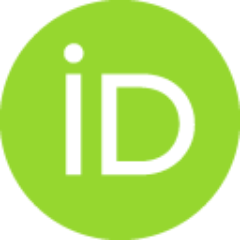 Abstract
Karcinom jajnika predstavlja visoko smrtonosan ginekološki malignitet sa velikim potencijalom za metastatsko širenje. Cilj ove doktorske disertacije podrazumevao je ispitivanje ekspresije JAM-A, ITGAV i CALD1 gena, uključenih u ćelijsku adheziju i pokretljivost, kao potencijalnih biomarkera karcinoma jajnika. Ekspresioni nivoi JAM-A, ITGAV i CALD1 analizirani su RT-qPCR metodom na parafinskim isečcima 20 benignih i 57 malignih tumora jajnika. Dobijeni rezultati validirani su korišćenjem GEPIA, HPA i STRING baza podataka. Nivoi ekspresije ITGAV i CALD1 bili su značajno niži, a nivo ekspresije JAM-A gena bio je viši u grupi malignih u odnosu na benigne tumore jajnika. Trend povišene ekspresije JAM-A detektovan je u tumorima visokog gradusa i kod bolesnica sa ascitom, a trend snižene ekspresije ITGAV u tumorima visokog gradusa, kod bolesnica sa ascitom i onih koje su relapsirale. Takođe, u tumorima visokog gradusa uočen je trend snižene ekspresije CALD1. Analiza ROC krivih pokazala je da
...
ekspresija JAM-A ima dijagnostički i prognostički potencijal u karcinomu jajnika, dok je Kaplan-Majerovom metodom pokazano da bolesnice sa povišenom ekspresijom JAM-A i sniženom ekspresijom ITGAV i CALD1 imaju kraću medijanu ukupnog preživljavanja. Proteinska ekspresija JAM-A u karcinomima jajnika potvrđena je imunohistohemijski. Analiza obogaćivanja skupa gena pokazala je da povišena ekspresija JAM-A ima negativan prognostički uticaj u karcinomu jajnika potencijalnom aktivacijom EMT programa putem PI3K/AKT signalnog puta. Dobijeni rezultati ukazuju da su povišena ekspresija JAM-A, kao i snižena ekspresija ITGAV i CALD1, povezane sa agresivnijim fenotipom i lošijom prognozom karcinoma jajnika. Ovo bi moglo doprineti adekvatnijem praćenju bolesnica sa karcinomom jajnika.
Ovarian carcinoma represents highly lethal gynecological malignancy with a great potential for metastatic spread. This doctoral dissertation aimed to examine expression levels of JAM-A, ITGAV and CALD1 genes, which are involved in cell adhesion and motility, as potential biomarkers of ovarian carcinoma. The RT-qPCR method was used to evaluate JAM-A, ITGAV and CALD1 expression levels in 20 benign and 57 malignant ovarian tumor FFPE samples. Results were validated using GEPIA, HPA and STRING databases. ITGAV and CALD1 showed significantly lower expression, while the JAM-A expression was higher in malignant compared to benign ovarian tumors. There was a trend for higher JAM-A expression in high histological grade tumors and patients with ascites, and a trend for lower ITGAV expression in tumors with high histological grade, patients with ascites, and those who relapsed. Also, a trend for lower CALD1 expression was detected in high histological grade tumors. ROC curve analyses showed that
...
JAM-A expression exhibits both diagnostic and prognostic performance in ovarian carcinoma, while the Kaplan-Meier method demonstrated that patients with higher expression of JAM-A and lower expression of ITGAV and CALD1 have worse overall survival. Protein expression of JAM-A in ovarian carcinoma was confirmed by immunohistochemistry. GSEA analysis showed that higher expression of JAM-A has a negative prognostic impact in ovarian carcinoma by potentially activating the EMT program through PI3K/AKT signaling pathway. The obtained results indicate that higher JAM-A and lower ITGAV and CALD1 expression are associated with more aggressive ovarian carcinoma phenotype and poor prognosis. This could contribute to better ovarian carcinoma patients' follow-up.
Faculty:
Универзитет у Београду, Биолошки факултет
Date:
11-10-2021
Keywords:
karcinom jajnika / ovarian carcinoma / epithelial-mesenchymal transition (EMT) / junctional adhesion molecule A (JAM-A) / integrin alpha V (ITGAV) / caldesmon 1 (CALD1) / epitelno-mezenhimska tranzicija (EMT) / adhezivni spojni molekul A (JAM-A) / integrin alfa V (ITGAV) / kaldezmon 1 (CALD1