Mitigacija negativnog efekta radijacionog LED šuma na kratkotalasni radar metodama obrade RD slike
Mitigation of negative effect of radiated LED noise on high frequency radar using RD image processing techniques
Author
Tošić, Nikola
Mentor
Samčović, Andreja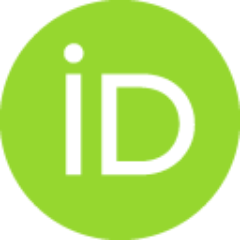 Committee members
Drajić, Dejan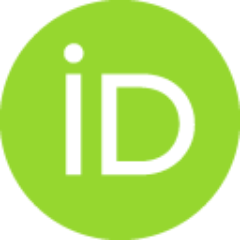 Jevtić, Nenad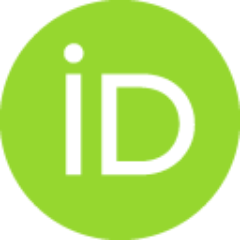 Radonjić, Aleksandar

Abstract
LED tipovi osvetljenja u poslednje vreme postaju sve popularniji, zbog značajno niže potrošnje struje, manje veličine i dužeg radnog veka, što ima za posledicu da se sve više ljudi opredeljuje za ovaj tip osvetljenja. Međutim, LED tip osvetljenja, usled prekidačkog tipa napajanja, preko napojnih kablova generiše elektromagnetne smetnje koje pokrivaju i ugrožavaju mnoge frekvencijske opsege i time degradiraju performanse raznih telekomunikacionih uređaja u blizini. Tipovi smetnji koji potiču od LED osvetljenja se mogu prenositi na dva načina: konduktivnim i radijacionim putem. Cilj ove disertacije je analiziranje radijacionog tipa smetnji koji potiče od LED osvetljenja i razmatra se kakav uticaj te smetnje imaju na kratkotalasni radar, koji je prvenstveno namenjen za detekciju brodova na moru. Za analiziranje LED uticaja na kratkotalasni radar koristiće se RD slika koja daje prikaz spektralne gustine snage radarskog eho signala, gde je po jednoj osi označena Doplerova frekvencija, dok j
...
e po drugoj označeno rastojanje radarskog cilja od samog radara. U okviru ove disertacije izvršena su merenja u polu-anehoičnoj sobi, gde su se merenja vršila prema predviđenim standardima i sa veoma kvalitetnom mernom opremom. U istraživanjima su korišćene LED sijalice i paneli različitih proizvođača i karakteristika i došlo se do saznanja na koji način i u kojoj meri se ove smetnje ispoljavaju. Istraživanja su sprovedena za HF opseg. Nakon ovog merenja sprovedena su istraživanja i na operativnoj radarskoj lokaciji koja je instalirana na zapadnoj obali afričkog kontinenta. Nakon prikupljenih podataka i verifikovanog prisustva LED smetnji, predložen je algoritam za umanjenje LED šuma na RD slici, koristeći metode obrade slike. Algoritam je primenjen nad velikim brojem RD slika i analiziran je za različite slučajeve, čak i u prisustvu višestrukih simultanih smetnji. Takođe, još jedan algoritam zasnovan na metodama obrade slike je predložen, sa kojim se može dobiti binarni odgovor da li dominantni šum potiče od LED osvetljenja ili ne.
LED lights have become more popular due to significantly lower power consumption, smaller size and a longer life span than traditional light sources. However, LED lights use a switching type of power supply which generates electromagnetic interference through the power cables and compromises many frequency ranges therefore affecting the performance of different telecommunication devices nearby. There are two types of interferences caused by LED: conductive and radiated. This dissertation aims to analyze the radiated types of interference from LED lights and is focused on the impact of this radiation to high frequency radar which is primarily intended for the detection of ships at sea. An RD image is used to analyze the impact of LED on the high frequency radar. It shows the spectral power density of the radar echo signal, where the Doppler frequency is indicated on one axis, while the other axis indicates the distance of the radar target from the radar itself. Within this dissertation
...
measurements were carried out in a semi-anechoic chamber and appropriate test standards were followed with high-quality measuring equipment. LED lamps and panels by different manufacturers and with different features were used in this research and it was found how this type of interference manifests. Studies were performed for the HF range. Following these measurements, research was conducted at an operational radar site installed on the western coast of the African continent. After the data was collected and the presence of LED interference was verified, an algorithm for the mitigation of LED noise using image processing techniques in the RD image is proposed. The algorithm is applied over a large number of RD images and it is analyzed for different cases, even in the presence of multiple simultaneous interferences. Also, another algorithm has been proposed which also uses image processing techniques and this algorithm gives a binary answer to whether the dominant noise originates from LED light or not.
Faculty:
Универзитет у Београду, Саобраћајни факултет
Date:
03-09-2020
Keywords:
detekcija šuma / noise detection / elektromagnetne smetnje / mitigacija šuma / merenje šuma / obrada slike / kratkotalasni radar / radijacioni LED šum / electromagnetic interference / noise mitigation / noise measurement / image processing / high frequency radar / radiation noise