Florističko-ekološka analiza silikatnih algi (Bacillariophyta) reke Nišave i pritoka Jerme i Temske
Floristic-ecological analysis of (Bacillariophyta) from the Nišava river and tributaries Jerma and Temska rivers
Author
Andrejić, Jelena Z.
Mentor
Krizmanić, Jelena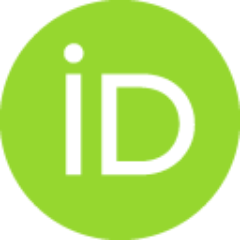 Committee members
Cvijan, Mirko
Simić, Snežana

Abstract
Florističko-ekološka analiza silikatnih algi reke Nišave i pritoka Jerme i Temske realizovana je sa ciljem da se utvrdi floristički sastav i sezonska dinamika zajednice silikatnih algi i da se proceni kvalitet vode ovih reka na osnovu TDI (Trophic Diatom Index). Algološki materijal je sakupljan od maja 2008. godine do maja 2009. godine, na 11 lokaliteta u reci Nišavi i po jednom lokalitetu u rekama Jermi i Temskoj. Osnovni fizičko-hemijski parametri vode su mereni na svakom lokalitetu. Uzorci silikatnih algi su u laboratoriji tretirani jakim kiselinama, zatim zatopljeni u sintetičku smolu i posmatrani pod svetlosnim mikroskopom. Fizičko-hemijske analize vode reke Nišave ukazuju na povećanje koncentracije nutrijenata (amonijum jona, nitrata, nitrita) na lokalitetima posle Dimitrovgrada, Bele Palanke, Pirota i Niša. Izmerena vrednost pH vode na većini lokaliteta je u granici od 6 do 7. Ove vrednosti su niže od očekivanog slabo baznog karaktera vode za slivno područje Nišave. Analizom flo
...
rističkog sastava u sve tri reke utvrđena su ukupno 194 taksona, svrstanih u 58 rodova. Taksonima najbrojniji rodovi su Navicula (24), Nitzschia (17) i Gomphonema (13). U reci Nišavi utvrđeno je 177 taksona, u Jermi 115 i u Temskoj 93. Dva taksona (Navicula novaesiberica i Neidiomorpha binodiformis) predstavljaju nove nalaze za floru silikatnih algi Srbije Sezonska dinamika silikatnih algi u Nišavi, Jermi i Temskoj i njihova procentualna zastupljenost u epilitnoj zajednici u ispitivanom periodu, zavise od koncentracije nutrijenata i temperature vode. Zapažamo smenu zajednica silikatnih algi. U prolećnoj sezoni dominiraju predstavnici roda Achnanthidium...
Floristic and ecological analysis of the diatoms from the Nišava River and tributaries Jerma and Temska Rivers was conducted to determine the floristic composition and seasonal dynamics of diatom communities as well as to evaluate the water quality of these rivers based on the TDI (Trophic Diatom Index). Algological material was collected from May 2008 until May 2009 at 11 sampling sites in the Nišava River and one site in the Jerma and Temska Rivers. Basic physico-chemical properties of the water were measured at each sampling site. In the laboratory diatom samples were treated with strong acids, then mounted in a synthetic medium and examined with a light microscope. Physico-chemical analysis of the water of the Nišava River indicated an increase in nutrient concentration (ammonium ions, nitrate, nitrite) at sites located downstream of Dimitrovgrad, Bela Palanka, Pirot and Niš cities. The majority of sampling sites had pHs that ranged from 6 to 7. These pHs were lower than the weakly
...
alkaline values expected for the Nišava River catchment area. Analysis of the floristic composition of the three rivers determined a total of 194 taxa grouped in 58 genera. The genera with the most numerous taxa were Navicula (24), Nitzschia (17) and Gomphonema (13). In total, 177 taxa were identified in the Nišava River, 115 in the Jerma River and 93 taxa in the Temska River. Two taxa (Navicula novaesiberica and Neidiomorpha binodiformis) were new findings for the Serbian diatom flora. The seasonal dynamics of diatoms in the Nišava, Jerma and Temska Rivers and their proportional representations in epilithic communities depended on the concentration of nutrients and water temperature. A seasonal shift of diatom communities was noticed. The spring season was dominated by taxa from the genus Achnanthidium...
Faculty:
University of Belgrade, Faculty of Biology
Date:
06-12-2012
Keywords:
Silikatne alge / Diatoms / floristički sastav / sezonska dinamika / Nišava / Jerma / Temska / TDI / floristic composition / seasonal dymanics / Nišava / Jerma / Temska / TDI