Floristička, taksonomska i ekološka istraživanja dezmidnih algi Srbije
Floristical, taxonomical and ecological study of desmid algae in Serbia
Author
Fužinato, Sanja I.
Mentor
Cvijan, Mirko
Committee members
Simić, Snežana
Krizmanić, Jelena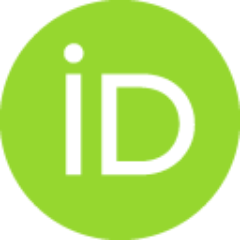 Abstract
Doktorska disertacija obuhvata istraživanja dezmidnih algi na teritoriji Srbije. Algološki uzorci (299) za ovo istraživanje sakupljeni su u periodu od 2007. do 2011. godine sa 37 lokaliteta. Istraživanje je obuhvatilo različite tipove vodenih staništa: tresave, veštačke akumulacije, slane bare i ribnjake. Sa najvećeg broja lokaliteta sakupljano je više uzoraka iz različitih zajednica algi: planktona, bentosa, epifita. U radu je data sinonimika i opis svih zabeleženih taksona dezmidnih algi na teritoriji Srbije od 1883. godine do danas, tip staništa koja naseljavaju i rasprostranjenje u Srbiji. Pregledom literaturnih podataka i uzoraka sakupljenih ovim istraživanjem ustanovljeno je prisustvo 611 taksona dezmidnih algi na teritoriji Srbije, od čega je u ovom istraživanju utvrđeno 244 taksona iz 23 roda. Svi do sada zabeleženi taksoni dezmidnih algi svrstani su u 5 familija sa 25 rodova. Najveći broj taksona je utvrđen u rodovima Cosmarium (250), Staurastrum (102) i Closterium (86). Prvi
...
put je za floru algi Srbije zabeleženo prisustvo dva nova roda (Cosmocladium i Heimansia) sa ukupno 3 nove vrste. Prvi put je za floru algi Srbije zabeleženo 69 taksona dezmidnih algi. Rodovi sa najvećim brojem novih taksona za floru algi Srbije su Cosmarium (25), Staurastrum (12) i Closterium (9). Pripadnici dezmidnih algi su nađeni u svim ispitivanim uzorcima. Statističkom obradom podataka utvrđeno je da postoji značajna korelisanost između trofičnosti i kiselosti staništa sa strukturom zajednica dezmidnih algi na istraživanim lokalitetima.
The work compements and develops investigations on the desmid algae of Serbia. Algological samples (299) for this study were collected from 37 localities during the years 2007-2011. The samples of phytoplankton, benthos and epiphyte were collected from pit bogs, reservoirs, salt marshes and fish ponds. Detailed description of all desmid taxa which were found in Serbia since 1883 as well as their distribution in Serbia, habitats and saprobities are given. Total of 611 desmid taxa were rocorded for the territory of Serbia, 244 of which are dealt with in this work. All desmid taxa were classified in 5 families with 25 genera. The most numerous genera are Cosmarium (250), Staurastrum (102) and Closterium (86). For the first time two new genera (Cosmocladium and Heimansia) with 3 new species have been recorded in Serbia. The presence of 69 desmid taxa have been recorded for the fisrt time for territory of Serbia. The most numerous genera were Cosmarium (25), Staurastrum (12) and Closterium
...
(9). In this investigation desmids have been found in all collected samples. Statistical research were shown that there are significant correlation between trophic status and acidity of water with structure of desmids community.
Faculty:
Универзитет у Београду, Биолошки факултет
Date:
08-06-2012
Keywords:
dezmidne alge / desmid algae / Srbija / tresave / akumulacije / biodiverzitet / Serbia / peat-bogs / reservoirs / biodiversity