Konzervirana svojstva proteina virusa hepatitisa C genotipa 1b kao prognostičkih markera odgovora na kombinovanu terapiju pegilovanim interferonom i ribavirinom
Conserved properties of hepatitis C genotype 1b proteinsas prognostic markers of response to pegylated interferon and ribavirin combination therapy
Author
Jovanović-Ćupić, Snežana P.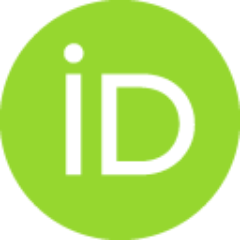 Mentor
Glišić, Sanja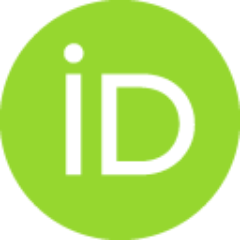 Committee members
Brajušković, Goran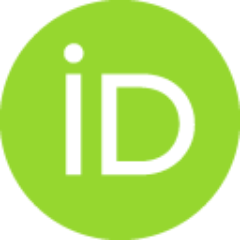 Stanojević, Maja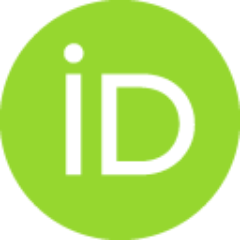 Nožić, Darko

Abstract
Uvod: Infekcija virusom hepatitisa C (HCV) predstavlja značajan globalni zdravstveni problem koji često vodi ka hroničnoj bolesti jetre i cirozi. Prema podacima Svetske zdravstvene organizacije registrovano je preko 170 miliona ljudi inficiranih virusom HCV. Sadašnja standardna terapija hroničnog HCV-a kod pacijenata inficiranih genotipom 1b, koji predstavlja najčešći genotip kako u SAD, zapadnoj Evropi i Srbiji, se sastoji od pegilovanog interferona u kombinaciji sa ribavirinom. Međutim, kombinovana terapija je praćena brojnim neželjenim efektima i dovodi do stabilnog virusološkog odgovora samo kod 50% pacijenata inficiranih genotipom 1. Stoga bi jednostavan i pouzdan test, koji bi pre početka terapije mogao da predvidi virusološki odgovor, bio od velike koristi u kliničkoj praksi. Metode: Identifikacija konzervirane informacije sadržane u proteinima HCV koja korelira sa odgovorom na standardnu kombinovanu terapiju rađena je bioinformatičkom analizom. Uzorci plazme 48 pacijenata sa hr
...
oničnom infekcijom HCV, genotipa 1b su klasifikovani u odnosu na odgovor na kombinovanu terapiju. Za određivanje primarne strukture proteina HCV primenjene su klasične metode molekularne biologije: reverzna transkripcija i lančana reakcija polimeraze (Rt-PCR), apsolutna kvantifikacija sa PCR-om u realnom vremenu i automatsko sekvenciranje. Rezultati: Na osnovu rezultata analize svih proteina virusa HCV utvrđeno je da je informacioni sadržaj proteina p7 u korelаciji sа odgovorom nа kombinovаnu terаpiju. Rezultati dobijeni analizom proteinskih sekvenci, 48 pacijenata sa teritorije Srbije su u saglasnosti sa predloženim bioinformatičkim kriterijumom. Posebna pažnja je posvećena optimizaciji eksperimentalnih protokola i formiranju homogenenih grupa u odnosu na osobenosti virusa (tip i podtip) i odgovora na antivirusnu terapiju pacijenata. Zaključak: Na osnovu rezultata ove studije predložen je bioinformatički kriterijum koji omogućаvа procenu odgovora hroničnih HCV bolesnikа inficirаnih genotipom 1b nа kombinovаnu terаpiju.
Background: Hepatitis C virus (HCV) infection is a major and rising global health problem, affecting about 170 million people worldwide, according to WHO data, and often leading to chronic liver disease and cirrhosis. The current standard therapy for chronic HCV infection with pegylated interferon combined with ribavirin in patients with the genotype 1 infection, the most frequent genotype in the USA, Western Europe and Serbia, accompanied by numerous side effects, leads to a successful outcome in only about 50% of individuals. Therefore, simple and accurate prediction of hepatitis C treatment response is of great benefit to patients and clinicians. Methods: Identification of the conserved information of the HCV proteins that correlate with the combination therapy outcome was performed by bioinformatics analysis. Plasma samples of 48 chronic HCV patients from Serbia were classified according to the outcome of therapy. To determine primary structure of HCV proteins classical methods of
...
molecular biology: reverse transcription and polymerase chain reaction (Rt-PCR), the absolute quantification-Real Time PCR and DNA sequencing were applied. Results: Among the HCV proteins that we have analyzed the informational property of the p7 of HCV genotype 1b was best related to the therapy outcome. Findings obtained from analyzing sequences 48 patients collected from Serbia were in perfect agreement with proposed bioinformatics criterion. Special attention was paid to optimization experimental protocols and forming homogeneous groups of patients regarding HCV genotype (type and subtype) and therapy response. Conclusions: On the basis of the results in the present study, a simple bioinformatics criterion that could be useful in assessment of the response of HCV-infected patients to the combination therapy has been proposed.
Faculty:
Универзитет у Београду, Биолошки факултет
Date:
10-07-2012
Projects:
Keywords:
Hepatitis C virus (HCV) / Hepatitis C virus (HCV) / bioinformatika / metod informacionih spektara / proteinske sekvence / Bioinformatics / Informational spectrum method / Protein sequence