Genetička transformacija kičice (Centaurium erythraea Rafn.) AtCKX1 i AtCKX2 genima
Genetic transformation of Centaury (Centaurium erythraea Rafn.) using AtCKX1 and AtCKX2 genes
Author
Trifunović, Milana M.
Mentor
Subotić, Angelina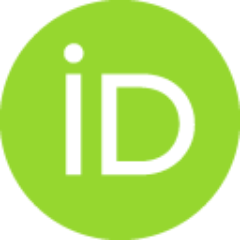 Committee members
Dragićević, Ivana
Simonović, Ana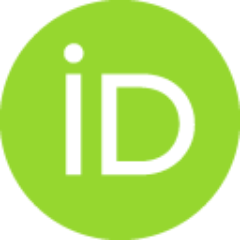 Abstract
Biljna vrsta Centaurium erythraea Rafn., u našem narodu poznata kao kičica, od davnina se upotrebljava kao lek za sniženje temperature i nivoa šećera u krvi, lečenje anemije, žutice i gihta, za jačanje apetita i povećanje stomačne sekrecije. Zbog poznatih lekovitih svojstava, kičica se nalazi u mnogim farmakopejama. Kao početni materijal za uspostavljanje kulture korenova in vitro korišćeni su vrhovi adventivnih korenova prosečne dužine ~10 mm koji su izolovani od sterilno dobijenih klijanaca kičice i dalje su gajeni na čvrstoj MS hranljivoj podlozi bez regulatora rastenja. Proces organogeneze u kulturi korenova kičice je spontan. Posle sedam dana gajenja u kulturi na bazalnom delu početnog eksplantata uočavaju se prve promene. Koren zadebljava i tkivo počinje da puca celom dužinom bazalnog dela. Tokom četvoronedeljnog pasaža, duž razraslog dela eksplantata, formira se veliki broj adventivnih pupoljaka. U cilju dobijanja transgenih biljaka sa sniženim nivoom endogenih citokinina, za tr
...
ansformaciju su korišćena dva bakterijska soja Agrobacterium tumefaciens GV3101 koji nose pBinHTX plazmid sa dva različita gena, AtCKX1 odnosno AtCKX2, koji kodiraju enzim citokinin oksidazu/dehidrogenazu (CKX). Efikasna integracija AtCKX1 gena (30% ) i AtCKX2 gena (28.2% ) određena je PCR analizom genomske DNK. U cilju što boljeg određivanja nivoa ekspresije AtCKX gena kičice prvo je bilo neophodno urađena je optimizacija PCR protokola sa prajmerima za qPCR. Ovaj postupak sastojao se u pronalaženju optimalne temperature vezivanja prajmera uz istovremenu primenu različitih aditiva odnosno pojačivača PCR reakcije. Dodavanje 5% DMSO-a u qPCR reakcije značajno je poboljšalo specifičnost amplifikacije AtCKX1 i AtCKX2 gena kičice. qRT-PCR analizom potvrđena je ekspresija AtCKX1 i AtCKX2 gena kod 50% odnosno 64% analiziranih linija. U ovom radu uspešno je pokazano da ekspresija AtCKX gena u transgenim biljkama kičice značajno utiče na metabolizam citokinina. Ključni faktor u kontroli nivoa citokinina u biljnim tkivima predstavlja CKX enzim, jedini do sada poznati enzim koji učestvuje u katabolizmu citokinina. Specifična aktivnost CKX enzima određivana je u izdancima i korenovima svih transgenih AtCKX linija. Analiza količine i sadržaja ukupnih kao i pojedinačnih grupa endogenih citokinina netransfromisanih biljaka kičice omogućila je, po prvi put, određivanje citokiniskog profila kičice in vitro...
Plant species Centaurium erythraea Rafn., commonly known as common centaury, has been used for centuries to cure febrile conditions, regulate blood sugar, treat anemia, jaundice and gout and to increase appetite and stimulate digestion. Because of its numerous therapeutic properties centaurii herba is officially recognized as a drug in a number of pharmacopoeias. Root tips of .10 mm average length, isolated from seedlings obtained under sterile conditions, were used as initial explants in this work. The in vitro culture of non-transformed centaury roots was established on solid half-strength MS nutrient medium without growth regulators. Organogenesis is a spontaneous process in centaury root culture. The first changes were noticeable on the basal part of the initial explants, after seven days of growth on MS medium. The root explants thickened and began to burst over the entire length of the basal part. During four weeks of subculture, a large number of adventitious buds were observed
...
on initial explants. In order to obtain transgenic centaury plants with lowered endogenous cytokinin levels, in vitro cultivated root explants were transformed with Agrobacterium tumefaciens GV3101 bearing a pBinHTX plasmid with either AtCKX1 or AtCKX2 genes encoding isoforms of cytokinin oxidase/dehydrogenase (CKX). PCR analysis of genomic DNA confirmed the effecient integration of both AtCKX1 (30%) and AtCKX2 (28.2%) genes. In order to investigate the expression of AtCKX genes in transgenic centaury plants, an optimization of PCR protocol with qPCR primers was necessary. Optimization of PCR protocol implicated finding the optimal annealing temperature and simultaneous application of different PCR additives and enhancers. Addition of 5% DMSO significantly improved the specificity of qPCR amplification of AtCKX1 and AtCKX2 genes. qRT-PCR analysis indicated that AtCKX1 and AtCKX2 genes were expressed in 50% and 64% of the analyzed transgenic lines, respectively. In this work we clearly demonstrate a significant effect of AtCKX genes on cytokinin metabolism in transgenic centaury plants. Since CKX is the only known enzyme involved in cytokinin catabolism, it is considered a key factor in controlling the cytokinin levels in plant tissues. CKX enzyme activity was determined in shoots and in roots of all AtCKX transgenic lines. The analysis of the content of total cytokinins and individual groups of endogenous cytokinins in non-transformed centaury plants enabled, for the first time, a determination of cytokinin profile of this species in vitro...
Faculty:
Универзитет у Београду, Биолошки факултет
Date:
20-06-2012
Projects:
Keywords:
Centaurium erythraea Rafn. / Centaurium erythraea Rafn. / Agrobacterium tumefaciens / genetička transformacija / qRT-PCR / AtCKX geni / CKX aktivnost / citokinini / sekundarni metaboliti / sekoiridoidi / ksantoni / Agrobacterium tumefaciens / genetic transformation / qRT-PCR / AtCKX genes / CKX activity / cytokinins / secondary metabolites / secoiridoids / xanthones