Ispitivanje očuvanosti kardiopulmonalne sprege i njene prediktivne uloge u odgovoru na resinhronizacionu terapiju kod bolesnika sa srčanim slabošću
Examination of cardio-respiratory coupling preservation and its predictive role in response to resynchronization therapy in patients with heart failure
Author
Radovanović, Nikola
Mentor
Pavlović, Siniša
Platiša, Mirjana
Committee members
Milašinović, Goran
Pekmezović, Tatjana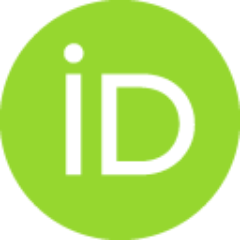 Đurić, Dragan

Abstract
njihove promene izazvane resinhronizacionom terapijom kod bolesnika sa srčanom slabošću (SS) i redukovanom ejekcionom frakcijom leve komore (EFLK). Metode: U istraživanje su uključeni bolesnici sa dilatativnom kardiomiopatijom i indikacijom za resinhronizacionu terapiju srčane slabosti (CRT) i/ili ugradnju implantabilnog kardioverter defibrilatora. Ispitanici su tokom istraživanja bili deljeni u podgrupe u odnosu na karakteristike srčanog ritma, a poređenje je vršeno sa grupom zdravih kontrola. Srčani i respiratorni signali su simultano beleženi tokom 20 minuta, i ispitivani različitim linerarnim i nelinearnim metodama analize vremenskih serija. Kod ispitanika kojima je ugrađen CRT, snimanje signala je ponovljeno nakon godinu dana i analiza promene parametara autonomne funkcije je odvojeno rađena u grupi CRT "rispondera" i "nerispondera". Rezultati: U istraživanje je uključeno 156 ispitanika. Kod bolesnika sa SS redukovana je respiratorna sinusna aritmija, kao i bidirekciona interakc
...
ija srčanog i respiratornog signala. Bolesnici iz HF-VES grupe su imali najregularniji srčani ritam i najveću sinhronizaciju rada srca i disanja. Identifikovali smo odnos kratkodometnog, α1(RR), i dugodometnog, α2(RR), skalirajućeg eksponenta vremenskog niza RR intervala kao parametar na osnovu kojeg je moguće grupisanje bolesnika sa SS nezavisno od do sada korišćenih karakterisitka bolesnika. Parametar koji je preoperativno odvojio buduće CRT "rispondere" od "nerispondera" bio je α2(RR). Tokom praćenja, kompleksnost srčanog i respiratornog ritma je rasla kod CRT "rispondera", kao i α1(RR) koji je na kontrolnom snimanju imao značajno više vrednosti u odnosu na "nerispondere". Na kontroli se beleži porast respiratornih skalirajućih eksponenata kod svih bolesnika, sa izuzetkom α1(Resp) kod CRT "nerispondera". Tokom praćenja, kardiopulmonalna sinhronizacija je bila očuvana kod CRT "rispondera". Zaključak: kardio-respiratorne interakcije su narušene kod bolesnika sa SS i redukovanom EFLK, i zavise od prisustva komorskih odnosno pretkomorskih aritmija. Uspeh resinhronizacione terapije je značajno povezan sa njihovom stabilnošću
Aim: Examine cardio-respiratory interactions, cardiac and respiratory rhythm, and their changes caused by cardiac resynchronization therapy (CRT) in patients with heart failure (HF) and reduced left ventricular ejection fraction (LVEF). Methods: We included patients with dilated cardiomyopathy and an indication for CRT and/or implantable cardioverter defibrillator implantation. During the study, patients were divided into subgroups according to heart rhythm characteristics, and compared with a group of healthy controls. Cardiac and respiratory signals were simultaneously recorded during 20 minutes, and examined by different linear and nonlinear methods of time series analysis. In subjects with implanted CRT, signal recording was repeated after one year, and the analysis of changes in autonomic function parameters was performed separately in the group of CRT responders and non-responders. Results: We included 156 patients. In HF patients, respiratory sinus arrhythmia and bidirectional
...
causal interactions between the respiratory and cardiac signals were reduced. Patients from the HF-VES group had the most regular heart rhythm and the greatest synchronization of cardiac and respiratory function. We identified the ratio of short-term, α1(RR), and long-term, α2(RR), scaling exponent of RR interval series as a parameter capable to differentiate HF patients regardless of previously used patient characteristics. The parameter that preoperatively separated future CRT "responders" from "non-responders" was α2(RR). During follow-up, the complexity of cardiac and respiratory rhythm increased in CRT responders, as well as α1(RR), which had significantly higher values at the control recording compared to non-responders. Control measurements showed an increase in respiratory scaling exponents in all patients, with the exception of α1(Resp) in CRT non-responders. During follow-up, cardiopulmonary synchronization was preserved in CRT responders. Conclusion: Cardio-respiratory coupling is altered in HF patients with reduced LVEF and depends on the presence of atrial and ventricular arrhythmias. CRT success is related to cardio-respiratory coupling stability.
Faculty:
Универзитет у Београду, Медицински факултет
Date:
09-03-2022
Keywords:
srčani ritam; respiratorni ritam; kardio-respiratorna interakcija; srčana slabost; autonomni nervni sistem; resinhronizaciona terapija; "risponderi"; "nerisponderi"; entropija; skalirajući eksponenti / heart rhythm; respiratory rhythm; cardio-respiratory coupling; heart failure; autonomic nervous system; resynchronization therapy; responders; non-responders; entropy; scaling exponents