Sinteza i karakterizacija feritnih nanomaterijala karakterističnih fizičko-hemijskih svojstava pogodnih za primenu u analitičke svrhe
Synthesis and characterisation of ferrite nanomaterials with characteristic properties for analytical applications
Author
Lakić, Mladen M.
Mentor
Nikolić, Aleksandar
Committee members
Roglić, Goran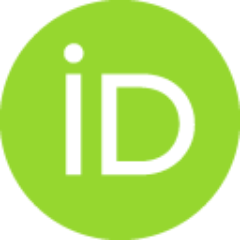 Sabo, Tibor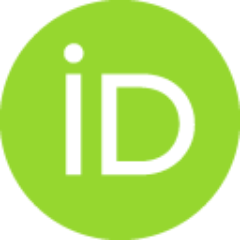 Kuraica, Milorad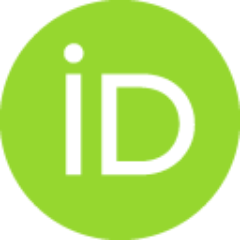 Medaković, Vesna
Abstract
U ovoj disertaciji su sintetisani i okarakterisani feritni nanomaterijali odgovarajućeg sastava u cilju primene dobijenih čestica u analitičke i biomedicinske svrhe. Praćena je karakterizacija materijala dobijenih na različite načine. U prvom delu je sintetisana serija mešovitih ferita kobalta i gvožđa, kao i čistih kobalt-ferita i magnetita. Dobijene čestice su u određenoj količini dodavane u elektrodu sa ugljeničnom pastomkoja se koristi u elektrohemijskim određivanjim polutanata u životnoj sredini i biloškim medijumima. Drugi deo je obuhvatao sintezu i oblaganje cink ferita i nikl ferita, kao i serije mešovitih ferita navedenih elemenata sa postepenim povećanjem sastava jednog, odnosno drugog metala. Tom prilikom se struktura menjala od spinelne ka inverzno-spinelnoj i na osnovu rezultata merenja smo došli do zaključka o stabilnosti dobijenih struktura. Tako dobijene čestice su oblagane skrobom i karakterisane u cilju potencijalne primene u biomedicini. Treći deo se svodi na sintezu
...
serije ferita od "tvrdih" ka "mekim" i njihovo oblaganje citratom i oleatom radi praćenja svojstava ovako dobijenih magnetnih nanočestica u spoljašnjem magnetnom polju. U tu svrhu su napravljene suspenzije određene koncentracije obloženih čestica u vodenom medijumu i meren je intenzitet svetlosti koja prolazi kroz suspenziju pre uključenja spoljašnjeg magnetnog polja, tokom dejstva polja i u periodu nakon isključenja polja. Na osnovu dobijenih rezultata došlo se do zaključka o primeni navedenih ferita u okviru analitičkih i medicinskih ispitivanja.
In this dissertation, magnetic nanomaterials of certain composition are synthesized and characterized for potential application of obtained particles in analytical and biochemical purposes. Comparation of materials synthesized by different methods were performed. At first, a group of mixed cobalt and iron ferrites are synthesized, as well as pure cobalt ferrite and magnetite. Obtained magnetic nanoparticles were added in carbon paste electrode, which has application in electrochemical determination of polutants in environmental and biological media. Second part was synthesis and coating of zinc and nickel ferrites, as well as mixed ferrites of abovementioned metals with incremental increasing in content of each metal in structure. In that case, the structure was changed from spinel to inverse spinel. Based on those results, stability of new structures were discussed. Obtained particles were coated with starch and characterized for potential application in biomedicine. Third part was sy
...
nthesis of series from "hard" to "soft" ferrites and coating them with citrate and oleate for investigation of those nanoparticles water suspension in external magnetic field. For that purpose, a measurement of light intensity changes of light passing through samples before, during and after application of externat magnetic field on the samples of ferrofluid were performed. Results of characterisations and measurements of properties of mentioned ferrites gave us promising potential for application in analysis and biomedicine
Faculty:
Универзитет у Београду, Хемијски факултет
Date:
30-12-2020
Keywords:
magnetne, nanočestice, feriti, oblaganje, karakterizacija / magnetic, nanoparticles, ferrites, coating, characterisation