Strukturna analiza bazalnih inverznih granica u Sn4+ i Sb5+ dopiranoj vurcitnoj modifikaciji cink-oksida transmisionom elektronskom mikroskopijom i proračunima baziranim na teoriji funkcionala gustine
Structural analysis of basal–plane inversion boundaries in Sn4+ and Sb5+ doped wurtzite modification of zinc oxide by transmission electron microscopy and calculations based on density functional theory
Author
Ribić, Vesna R.
Mentor
Zlatović, Mario
Committee members
Branković, Goran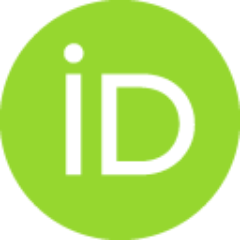 Anđelković, Katarina
Komelj, Matej

Abstract
Bazalne glava–glava inverzne granice (IG) u Sb2O3 i SnO2 dopiranom ZnO su ispitivane zbog njihovih diskontinuiranih efekata u rasejavanju fonona, transportu elektrona, pa čak i p– provodljivosti. Do formiranja inverznih granica i inverzije polarnosti u vurcitnoj modifikaciji ZnO dolazi zbog ugrađivanja specifičnih dopanata, oksidacionog stanja većeg od 2+. Iako su IG poznate još od ranih 1990–ih, još uvek postoje nerešena pitanja u vezi sa njihovom strukturom i formiranjem. U ovoj disertaciji su kombinovane napredne eksperimentalne i teorijske metode u cilju rešavanja strukture IG u Sb2O3 i SnO2 dopiranom ZnO na atomskom nivou, sa posebnim fokusom na njihovo translaciono stanje i raspoređivanje katjona u ravni IG. IG(Sb) su korišćene za određivanje ključnih strukturnih elemenata koji definišu translaciono stanje IG, dok je u slučaju IG(Sn) ispitivan raspored katjona u ravni. Konstruisani su različiti modeli IG koji su dalje korišćeni u DFT proračunima u cilju izračunavanja relativne st
...
abilnosti datih modela i energetskih doprinosa. Sledilo je sistematično preispitivanje IG u uzorcima ZnO dopiranog sa Sb2O3 i SnO2 pomoću HRTEM i STEM metoda i kvantifikacija pomoću simulacija i korelacija slika zasnovanih na modelima. Analiza energetskih doprinosa pojedinačnih segmenata slaganja, ukazala je da je stabilnost IG definisana slaganjem katjonske podrešetke i proporcionalna je broju kubnih veza. Energije segmenata mogu se dalje koristiti za predviđanje relativne stabilnosti novih hipotetičkih modela. Primenjena metodologija koja kombinuje elektronsku mikroskopiju na atomskom nivou sa strukturnim modelovanjem i ab initio proračunima, može da predvidi strukturne detalje sa preciznošću do <1 pm. Ovakve precizno određene strukture imaju veliki potencijal za objašnjavanje povezanih fizičkih fenomena.
Basal–plane head–to–head inversion boundaries (IBs) in Sb2O3 and SnO2 doped ZnO were examined due to their discontinuous effects in phonon scattering, electron transport, and even p–type conductivity of ZnO. IBs trigger inversion of polarity in wurtzite ZnO, as a consequence of incorporation of specific dopants with oxidation state higher than II+. Even though IBs have been known since the early 1990s, there are still unresolved issues and open questions related to their structure. Here, advanced experimental and theoretical methods were combined to solve the structures of IBs in Sb2O3 and SnO2–doped ZnO, with a special focus on their translation states and in–plane cation distributions. Sb–rich IBs were used to characterize the decisive structural elements defining the IB translation states, while in Sn–rich IBs the in–plane cation ordering was investigated. Different IB models were designed and were further examined by DFT calculations to determine their stability and energetic contr
...
ibutions. This was followed by systematic reexamination of IBs in Sb2O3 and SnO2 doped ZnO samples using HRTEM and STEM methods and quantified via model–based image simulations and correlation. The analysis of energetic contributions of individual stacking segment suggested that the stability of IBs is defined by their cationic stacking and is proportional to the number of cubic bonds. Energies of the segments can further be used for prediction of relative stability of new hypothetical models. The implemented methodology combining atomic–scale microscopy with structural modeling and ab initio calculations has the capacity to predict structural details with confidence levels down to <1 pm. With this accuracy the structures have a great potential for solving the related physical phenomena.
Faculty:
Универзитет у Београду, Хемијски факултет
Date:
29-09-2021
Keywords:
Inverzne granice, ZnO, dopanti, strukturno modelovanje, teorija funkcionala gustine, transmisiona elektronska mikroskopija, planarni defekti, kvantne jame / Inversion boundaries, ZnO, Dopants, Structural modeling, Density Functional Theory, Transmission electron microscopy, Planar defects, quantum–wells