Sinteza, karakterizacija i modelovanje fleksibilnih superkondenzatora
Design, characterization, and modeling of flexible supercapacitors
Author
Laušević, Petar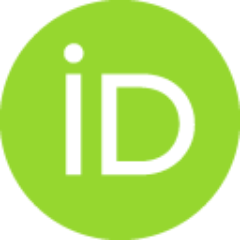 Mentor
Pejović, Predrag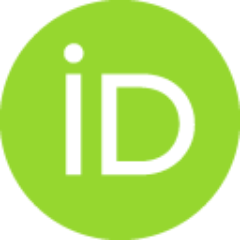 Committee members
Mikulović, Jovan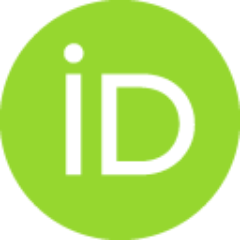 Nikolić, Vladimir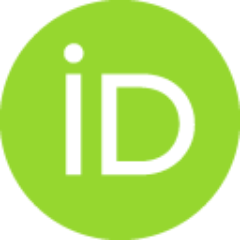 Abstract
Superkondenzatori su uređaji za skladištenje energije sa mnogo većom gustinom energije od klasičnih kondenzatora dok znatno brže skladište i predaju energiju potrošaču u poređenju sa baterijama. Mogu da trpe znatno veći broj ciklusa punjenja/pražnjenja bez opadanja kapacitivnosti, tj. imaju mnogo duži vek trajanja od baterija. U okviru ove disertacije razvijen je nov fleksibilni samonosivi uglјenični tanak film za elektrode superkondenzatora sa velikom zapreminskom i površinskom kapacitivnošću. Povećanje kapacitivnosti postiže se uvođenjem kanala u uglјenični tanak film korišćenjem tehnologije jonskih tragova (ion-track technology). U prvom koraku sinteze, latentni tragovi se utiskuju u polazni polimer bombardovanjem brzim i teškim jonima. U sledećem koraku cilindrični kanali se formiraju selektivnim hemijskim ecovanjem duž ovih tragova. Naknadnom karbonizacijom i aktivacijom, dobijaju se fleksibilne elektrode od aktiviranog ugljenika velike specifične površine. Razvijeni novi materija
...
l nazvan je aktivirani ugljenk sa jonskim tragovima (Activated Ion-Track Carbon A-ITC). Od serije sintesanih uzoraka, najveću površinsku (494 mF/cm2), zapreminsku (224 F/cm3) i gravimetrijsku (178 F/g) kapacitivnost ima uzorak hemijski ecovan u dužini od 40 min. Kao posledica formiranja kanala povećana je brzina superkondenzatora dok je tokom testiranja od 10 000 ciklusa punjenja i pražnjenja pokazana izuzetna stabilnost kapacitivnosti. Kroz ovu disertaciju istaknut je značaj interdisciplinarnog pristupa koji povezuje znanja iz nauke o materijalima i elektrohemije sa elektrotehnikom zarad dizajna novih uređaja za buduće primene u fleksibilnoj elektronici. Posebna vrednost ovog doktorata je razvijeni laboratorijski prototip fleksibilnog kondenzatora sa A-ITC elektrodama.
Supercapacitors are energy storage devices with a much higher energy density than conventional capacitors and much faster storage and delivery of energy to the consumer compared to batteries. They can endure a significantly larger number of charge/discharge cycles without a decrease in capacitance, ie. they have a much longer lifespan then batteries. Within this dissertation, a new flexible self-supporting carbon thin film for supercapacitor electrodes with large volumetric and areal capacitance has been developed. The increase in capacitance is achieved by introducing channels into the carbon thin film using ion-track technology. In the first step of the synthesis, latent traces are imprinted into the starting Kapton polymer by bombardment with swift and heavy ions. In the next step, cylindrical channels are formed by selective chemical etching along these traces. With subsequent carbonization and activation, flexible activated carbon electrodes with large specific surface area are ob
...
tained. The developed new material is called Activated Ion-Track Carbon (A-ITC). Of the series of synthesized samples, the largest areal (494 mF/cm2), volumetric (224 F/cm3) and gravimetric (178 F/g) capacitance was obtained for the sample chemicaly etched for 40 min. As a consequence of the formation of channels, the speed of the supercapacitor was increased, while during the testing of 10 000 charge and discharge cycles, exceptional capacitance stability was shown. Through this dissertation, the importance of an interdisciplinary approach that combines knowledge from materials science and electrochemistry with electrical engineering for the design of new devices for future applications in flexible electronics is emphasized. A special value of this doctorate is the developed laboratory prototype of a flexible capacitor with A-ITC electrodes.
Faculty:
Универзитет у Београду, Електротехнички факултет
Date:
24-12-2021
Keywords:
skladištenje energije / energy storage / supercapacitors / flexible electronics / impedance / ion-track technology / temperature dependance / superkondenzatori / fleksibilna elektronika / impedansa / tehnologija jonskih tragova / zavisnost od temperature