Analiza doprinosa heterogenih procesa u oksidacionoj grani Brej-Libhavski oscilatorne reakcije
Analysis of the contribution of heterogenic processes in the oxidation branch of the Bray-Libhafsky oscillatory reaction
Author
Stevanović, Kristina Z.
Mentor
Stanisavljev, Dragomir
Committee members
Kolar-Anić, Ljiljana
Bubanja, Itana Nuša
Milojević-Rakić, Маја
Čupić, Željko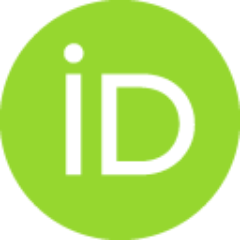 Abstract
U ovoj doktorskoj tezi je ispitivana reakcija oksidacije joda vodonik-peroksidom u kiseloj sredini, kao važan podsistem Brej-Libhafski (BL) oscilatorne reakcije. Reakcija je praćena potenciometrijskom i spektrofotometrijskom metodom, dok je količina jodata produkovanog na kraju reakcije određivana titracijom sa jodidnim jonima u višku primenom metode zaustavljenog protoka (stopped-flow). Proces je ispitivan na tri radne temperature (19, 23 i 27 oC). Utvrđeno je da reakciji oksidacije prethodi indukcioni period u kome dolazi samo do katalitičke razgradnje vodonik-peroksida, ukazujući na postojanje velike termodinamičke barijere za oksidaciju joda. U radu je na osnovu literaturnih podataka procenjena veličina ove barijere. Obzirom da se reakcija odvija u gotovo izotermalnim uslovima, iniciranje ovog procesa i njegova nagla dominacija nakon indukcionog perioda, ukazali su na moguće uspostavljanje vrlo specifične neravnotežne preraspodele energije u sistemu. Na prirodu ovih procesa prvo je
...
ukazano ispitivanjem efekta mehaničkog mešanja. Nasuprot očekivanjima, prisustvo mešanja je dovelo do izuzetne stohastičnosti u dužini trajanja indukcionog perioda. Data stohastičnost rezultata, u ovakvom hemijskom sistemu, vrlo jednostavnog početnog sastava, može se povezati sa formiranjem kiseoničnih nukleusa različitih kritičnih veličina. Shodno tome pretpostavljeno je da nukleacioni procesi imaju važno mesto u reakcionom mehanizmu, a njihova važnost dodatno je naglašena dodatkom hemijski inertnog staklenog praha u reakcionu smesu. Prisustvo centara nukleacije je u svim eksperimentima znatno smanjilo dužine indukcionih perioda i standardne devijacije. Dobijeni rezultati daju uvid u mogući način sprezanja hemijskih i heterogenih procesa u ovakvom i njemu sličnim sistemima.
In this thesis the oxidation of iodine with hydrogen-peroxide in an acidic medium, as an important subsystem of the Bray-Liebhafsky (BL) oscillatory reaction, was investigated. The reaction was followed by the potentiometric and spectrophotometric method, while the amount of iodine produced at the end of the reaction was determined by the titration with iodide ions in excess using the stopped-flow method. The process was investigated on three working temperatures (19, 23 and 27 oC). It was determined that the oxidation reaction is preceeded by an induction period of only catalytic hydrogen peroxide decomposition, which points to an existance of a large thermodynamic barrier for iodine oxidation. In the thesis, the size of the given barrier was estimated using literature data. Considering the reaction is almost isothermal, initiating of this process and its sudden domination, after the induction period, pointed to a possible establishing of a very specific nonequilibrium energy redistri
...
bution in the system. The nature of these processes was analysed by investigating the effects of mechanical mixing. Despite the expectations, the presence of mixing leads to an outsized stochasticity of induction times. The given stochasticity of the results, in this chemical system of a very simple initial composition, is assumed to be connected with the formation of critical oxygen nuclei of different critical sizes. In accordance with that, it is proposed that the nucleation processes have an important role in the reaction mechanism, and their importance is additionally pointed out by adding chemically inert glass powder in the reaction mixture. The presence of the nucleation centers in every experiment has greatly reduced the lenght of the induction periods as well as the standard deviations of results. The obtained results give insight into a possible way of coupling of chemical and heterogeneous processes in this system and similar systems.
Faculty:
Универзитет у Београду, Факултет за физичку хемију
Date:
28-09-2021
Keywords:
jod, vodonik-peroksid, oksidacija, indukcioni period, nukleacija, metoda zaustavljenog protoka, oscilatorne reakcije, BL oscilator / iodine, hydrogen peroxide, oxidation, induction period, nucleation, stopped-flow method, oscillatory reactions, BL oscillator