Karakterizacija gena ankrd1a, ankrd1b i ankrd2 zebrice (Danio rerio) u razviću i odgovoru na stres
Characterization of zebrafish ankrd1a, ankrd1b and ankrd2 genes in development and stress response
Author
Bošković, Srđan
Mentor
Kojić, Snežana
Committee members
Radojković, Dragica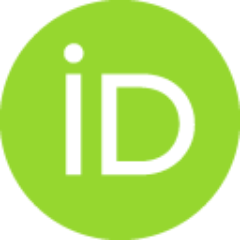 Matić, Gordana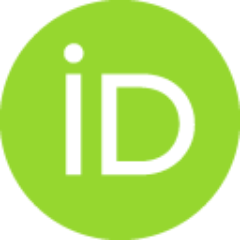 Savić-Pavićević, Dušanka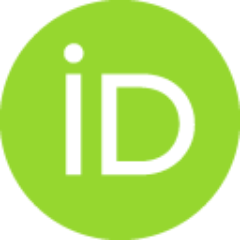 Brajušković, Goran

Abstract
U popriječno-prugastim mišićima članovi familije mišićnih proteina sa ankirinskim ponovcima (eng. Muscle Ankyrin Repeat Proteins, MARP) učestvuju u mehanotransdukciji signala sa sarkomere u jedro, gdje modulišu ekspresiju ciljnih gena. Eksprimirani su tokom razvića srca i skeletnih mišića, povećanog mehaničkog opterećenja ovih organa i u patološkim stanjima poput infarkta miokarda i miopatija. Smatra se da ovi proteini imaju ulogu u adaptaciji mišićne ćelije na stres, ali je ona i dalje nedovoljno istražena. Kako bi upotpunili znanje o MARP familiji, njeni članovi proučavani su u zebrici, model organizmu naročito pogodnom za in vivo analizu razvića, genetičke manipulacije i proučavanje mehanizama regeneracije. Ekspresija ortologa MARP gena zebrice (ankrd1a, ankrd1b i ankrd2) analizirana je tokom razvića i u odgovoru na dvije vrste stresa: povećanu fizičku aktivnost i povredu srca. Generisanje mutanata za MARP gene omogućilo je njihovu funkcionalnu analizu u ovim procesima. Određen je p
...
rofil ekspresije MARP gena tokom razvića zebrice, od embriona do adulta, a reporterska linija TgBAC(ankrd1a:EGFP) pružila je uvid u ekspresiju ankrd1a sa visokom rezolucijom. Povećana fizička aktivnost indukovala je ekspresiju MARP gena u srcu i skeletnim mišićima zebrice. Ekspresija ankrd1a je povećana u kardiomiocitima graničnog regiona povrede i zavisna od stadijuma remodelovanja miokarda u regenerišućem srcu. Iako mutacije u MARP genima nisu dovele do očigledne promjene fenotipa, kod adultnih jedinki zebrice genotipa ankrd1a-/- primjećena je smanjena proliferacija kardiomiocita nakon povrede srca, ali bez uticaja na konačni ishod regeneracije. Ovim istraživanjem napravljen je ključni korak ka uspostavljanju zebrice kao model ogranizma za proučavanje funkcije članova MARP familije.
Members of the muscle ankyrin repeat protein (MARP) family in striated muscles play a role in mechanotransduction of signals from the sarcomere to the nucleus, where they modulate expression of target genes. MARPs are expressed during heart and skeletal muscle development, increased mechanical load and in pathological conditions such as myocardial infarction and myopathies. Their presumed role in muscle adaptation to stress remains poorly understood. To extend our knowledge of the MARP family members, they were studied in the zebrafish, a model organism well suited for developmental and regeneration studies, as well as genetic manipulations. Expression of zebrafish MARP gene orthologues (ankrd1a, ankrd1b, ankrd2) was analysed during development and in response to two types of stress: increased physical activity and cardiac injury. Introduction of mutations in the MARP family genes allowed for functional analysis of its members in these processes. Expression profile of MARP genes during
...
zebrafish development was determined in stages from embryo to adult, while the transgenic reporter line TgBAC(ankrd1a:EGFP) provided tracking of ankrd1a expression with higher resolution. Increased physical activity induced the expression of MARP genes in zebrafish heart and skeletal muscles. Expression of ankrd1a was found increased in the injury border zone cardiomyocytes and dependent on myocardium remodelling stage in the regenerating heart. Although mutations in MARP genes did not cause phenotype alterations, a lower rate of cardiomyocytes proliferation was observed in ankrd1a-/- zebrafish following cardiac injury, but with no effect on the regeneration outcome. This study is a key step towards establishing the zebrafish as a model organism for functional studies of the MARP family.
Faculty:
Универзитет у Београду, Биолошки факултет
Date:
27-12-2021
Keywords:
zebrica, ANKRD1, ANKRD2, srce, skeletni mišić, razviće, regeneracija, stres / zebrafish, ANKRD1 , ANKRD2, heart, skeletal muscle, development, regeneration, stress