Efekti izoksantohumola na tretman solidnog i metastatskog melanoma: direktan uticaj i interakcija sa hemioterapijom
Effect of isoxanthohumol on the treatment of solid and metastatic melanoma: direct impact i interaction with chemotherapy : direct impact i interaction with chemotherapy
Author
Krajnović, Tamara
Mentor
Mijatović, Sanja
Committee members
Marin, Marija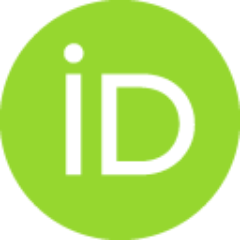 Maksimović-Ivanić, Danijela
Mijatović, Sanja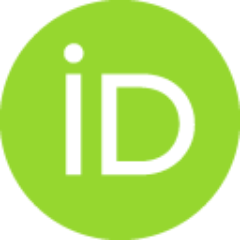 Abstract
Izoksantohumol (IXN), prenilflavonoid iz hmelja, poseduje spektar bioloških aktivnosti značajnih za tretman brojnih patoloških stanja. U ovoj studiji ispitivan je njegov uticaj na modelima solidnog i metastatskog melanoma in vitro i in vivo, u kontekstu samostalnog delovanja na ćelije melanoma različite agresivnosti i interakcije sa hemioterapijom. Pokazano je da su efekti IXN bili postojani na svim ćelijskim linijama melanoma ‒ od nisko invazivne forme B16 poreklom iz miša, preko visoko invazivne linije humanog porekla A-375, do metastatskog klona B16-F10. Pored inhibicije proliferacije uočene na svim linijama, tretman IXN doveo je do diferencijacije i gubitka pluripotentnih svojstava B16 i A-375 ćelija, uz prisustvo apoptoze i značajne promene u signalnim putevima relevantnim za ove procese. Sa druge strane, IXN je uz indukciju programirane ćelijske smrti tipa I i II na klonu B16-F10, smanjio klonogeni potencijal populacije preživelih ćelija i, narušavajući integrinsku signalizaciju,
...
redukovao adhezivnost, migratornost i invazivnost. Pored jasnog trenda u supresiji solidnog, a posebno metastatskog melanoma, IXN je potencirao delovanje paklitaksela (PCT) in vitro i in vivo. Za razliku od paralelnog tretmana, aplikovanje IXN 7 sukcesivnih dana pre početka hemioterapije učinilo je efikasnom subterapeutsku dozu PCT u modelu singenog metastatskog melanoma. Ovaj podatak je, uz histopatološku potvrdu promene fenotipa ćelija u metastazama, podvukao važnost indukcije diferencijacije u kasnijem učinku hemioterapije. Opisani rezultati predstavljaju prvi dokaz antitumorske aktivnosti IXN in vivo, kao i značajan doprinos novom konceptu diferencijacione terapije u lečenju solidnih i metastatskih maligniteta.
Isoxanthohumol (IXN), a prenylflavonoid from hops, owns a spectrum of biological activities important for the therapy of numerous pathological conditions. In this study, its influence on solid and metastatic melanoma models in vitro and in vivo was investigated, in the context of independent action on melanoma cells of different aggressiveness and interaction with chemotherapy. The effects of IXN were consistent in all cell lines ‒ from the low-invasive mouse-derived B16 form and highly invasive line of human origin A-375 to metastatic clone B16-F10. In addition to proliferation inhibition observed in all cell lines, IXN treatment led to differentiation and loss of pluripotent properties of B16 and A-375 cells, with the presence of apoptosis and significant changes in signaling pathways relevant to these processes. On the other hand, along with induction of apoptosis and autophagy in B16-F10 clones, IXN decreased the clonogenic potential in the population of surviving cells and, by dis
...
rupting integrin signaling, reduced adhesion, migration and, invasiveness. Aside from a clear trend in the suppression of solid and metastatic melanoma, IXN potentiated the action of paclitaxel (PCT) in vitro and in vivo. Unlike concomitant treatment, the 7-days application of IXN before the start of chemotherapy made the subtherapeutic dose of PCT effective in the metastatic melanoma model. This data, along with histopathological confirmation of changes in cells' phenotype in metastases, underlined the importance of induction of differentiation for chemotherapy outcome. The described results represent the first proof of IXN antitumor activity in vivo, as well as a significant contribution to a new concept of differentiation therapy in the treatment of solid and metastatic malignancies.
Faculty:
University of Belgrade, Faculty of Biology
Date:
10-12-2021
Keywords:
melanom, prenilflavonoidi, hemioterapija, apoptoza, autofagija, diferencijacija, adhezija, migracija, invazija, hemosenzitizacija / melanoma, prenylflavonoids, chemotherapy, apoptosis, autophagy, differentiation, adhesion, migration, invasion, chemosensitization