Hemijski sastav ekstrakata makromiceta i etarskih ulja divljeg origana i korijandera i njihov in vitro potencijal u tretmanu uzročnika hroničnog tonzilitisa
Chemical composition of macromycetes extracts, wild oregano and coriander essential oils and their in vitro potential in the treatment of chronic tonsillitis causative agents
Author
Kostić, Marina Z.
Mentor
Ćirić, Ana
Committee members
Vukojević, Jelena
Glamočlija, Jasmina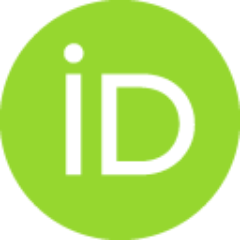 Nikolić, Biljana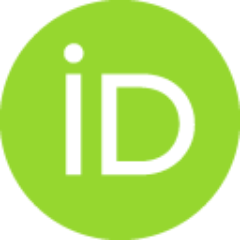 Sanković-Babić, Snežana

Abstract
Za ispitivanje potencijala prirodnih proizvoda u tretmanu hroničnog tonzilitisa odabrano je 7 vrsta makromiceta (Armillaria mellea, Lactarius piperatus, L. quietus, L. vellereus, Russula integra, R. nigricans i R. rosea) i 2 komercijalna etarska ulja (Origanum minutiflorum i Coriandrum sativum). U disertaciji je analiziran hemijski sastav i biološka aktivnost ekstrakata plodonosnih tela makromiceta i etarskih ulja. Hemijska analiza ekstrakata makromiceta je pokazala da imaju povoljan nutritivni profil (visok sadržaj uljenih hidrata i proteina, nizak sadržaj masti). Najzastupljeniji šećer je manitol, dok su izoforme tokoferola različito zastupljene zavisno od testirane vrste. Analiza masnih kiselina je pokazala visoku zastupljenost linolne, oleinske i stearinske kiseline, dok je među organskim najzastupljenija jabučna, među fenolnim p-hidroksibenzoeva kiselina. Hemijska analiza etarskih ulja je pokazala da je karvakrol najzastupljenije jedinjenje divljeg origana, dok je u slučaju etarsk
...
og ulja korijandera to linalol. Antibakterijska aktivnost je testirana na 16 različitih vrsta bakterija izolovanih iz uzoraka nepčanih tonzila i adenoida pacijenata sa dijagnostifikovanim hroničnim tonzilitisom i identifikovanih. Ekstrakti makromiceta su pokazali umerenu antibakterijsku aktivnost, dok su etarska ulja pokazala znatno bolju aktivnost. Antioksidativna aktivnost određena TBARS metodom je pokazala da ekstrakti testiranih makromiceta, kao i etarsko ulje divljeg origana poseduju dobru antioksidativnu aktivnost u in vitro uslovima; aktivnost merena OxHLIA metodom je pokazala visok antioksidativni potencijal ali samo za vrste L. vellereus, R. integra i R. nigricans. Dobar citotoksični potencijal na tumorsku ćelijsku liniju NCI–H460 pokazao je etanolni ekstrakt L. vellereus kao i oba testirana etarska ulja.
For the investigation of natural products potential in the treatment of chronic tonsillitis, 7 species of macromycetes (Armillaria mellea, Lactarius piperatus, L. quietus, L. vellereus, Russula integra, R. nigricans i R. rosea) and 2 commercial essential oils (Origanum minutiflorum and Coriandrum sativum) were selected. Their chemical composition and biological activity were evaluated. Chemical analysis of extracts from fruiting bodies has shown they have a favorable nutritional profile (high content of carbohydrates and proteins, with low lipids content). The most common sugar was mannitol, while content of tocopherol isoforms was varied on the tested macromycetes species. The fatty acids analysis revealed high presence of linoleic, oleic and stearic acid, among the organic acids, malic acid was the most abundant, whereas p-hydroxybenzoic acid was the most predominant among phenolic acids. Regarding chemical analysis of essential oils, analysis showed that carvacrol was the most commo
...
n compound in the wild growing oregano oil, while in case of coriander that was linalool. Antibacterial activity was evaluated on 16 different strains isolated from tissue samples of palatine tonsils and adenoids from patients diagnosed with chronic tonsillitis and identified. Macromycetes extracts showed moderate antibacterial activity, while tested essential oils exerted significantly better activity. Antioxidant activity determinated by TBARS method showed that the tested extracts, as well as wild oregano essential oil possess good in vitro antioxidant activity; while activity measured by OxHLIA method showed high antioxidant potential but only for L. vellereus, R. integra and R. nigricans samples. As for the cytotoxic potential towards tumor cell line NCI – H460 L. vellereus ethanolic extract as well as both tested essential oils demonstrated promising activity.
Faculty:
University of Belgrade, Faculty of Biology
Date:
01-12-2021
Keywords:
Lactarius, Russula, etarska ulja, antibakterijski efekat, antioksidativna aktivnost, citotoksična aktivnost, hronični tonzilitis / Lactarius, Russula, essential oils, antibacterial activity, antioxidative activity, cytotoxic activity, chronic tonsillitis