Biološka i molekularna karakterizacija sojeva loze III Toxoplasma gondii izolovanih u Srbiji
Biological and molecular characterization of lineage III strains Toxoplasma gondii isolated in Serbia
Author
Uzelac, Aleksandra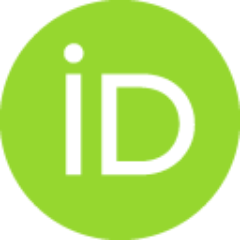 Mentor
Đurković-Đaković, Olgica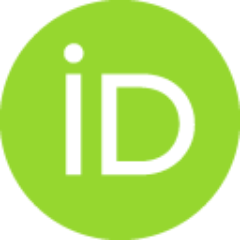 Committee members
Savić-Pavićević, Dušanka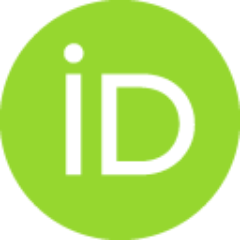 Miljković, Đorđe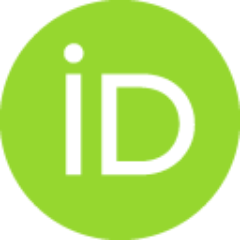 Nikolić, Vera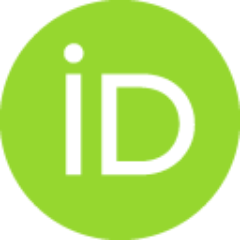 Klun, Ivana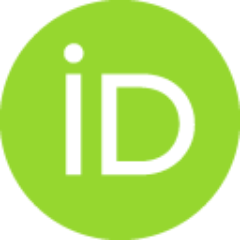 Abstract
Toxoplasma gondii, protozoa iz filuma Apikompleksa, patogeni je endoparazit svih homeotermnih vrsta koji se prenosi ingestijom kontaminirane hrane i vode i uzročnik je toksoplazmoze. Na osnovu podataka o visokoj globalnoj prevalenciji i saznanju da patologija koju prouzrokuje infekcija može biti ozbiljna i kod imunokompetentne populacije, T. gondii je po značaju za javno zdravlje rangirana kao globalnom nivou na 4., a u Evropi na 2. mesto. Intenzitet patologije uslovljene specifičnim interakcijama sa imunskim ćelijama domaćina, velikim se delom zasniva na genotipu parazita, kojih ima preko 300 u globalnoj cirkulaciji. Iako su mnogi geni markeri virulencije identifikovani, fenotip virulenije je teško utvrditi isključivo genetikom, te se istraživanja fokusiraju na mehanizame virulencije. U ovom radu je ispitana virulencija četiri različita varijantna genotipa T. gondii loze III koja čini 25,3% populacione strukture T. gondii u Srbiji, na in vivo modelu Swiss Webster miševa, dok su mehani
...
zmi ispitani in vitro u VERO ćelijama i kroz ekspresiju gena u mozgu i slezini u ranoj i kasnoj infekciji. Utvrđeno je da su genotipovi EQ40 I K1 intermedijarno virulentni dok su EQ39 (ToxoDB#54) i G13 nisko virulentni. Pokazano je da su mehanizmi virulencije stopa proliferacije i litički kapacitet, koji su posledica više metaboličke aktivnosti, pokazane kroz povišenu ekspresiju ENO2. Ovi mehanizmi uslovljavaju intenzivan proinflamatorni odgovor koji je u ranoj infekciji evidentan kroz povišen nivo IL-12p40 i IFN-γ mRNK u mozgu i slezini. Uprkos različitim karakteristikama imunskog odgovora na genotipove intermedijarne i niske virulencije, imunizovani miševi preživljavaju re-infekciju RH (ToxoDB#10) sojem, što ukazuje na to da kvalitet imunskog odgovora ne zavisi od virulencije genotipa.
Toxoplasma gondii, the etiological agent of toxoplasmosis, is a food and waterborne Apicomplexan protozoan endoparasite of homeothermic species transmissible by ingestion. Due to a high global prevalence and the fact that infection can cause serious pathology in the immunocompetent individuals, T. gondii was ranked globally as the 4th and in Europe as the 2nd parasite of significance to public health. The severity of the pathology, which follows from specific interactions of the parasite with immune cells, depends on the parasite's genotype, over 300 of which circulate globally. While many virulence conferring genes have been identified, the virulence phenotype is difficult to predict by genetics alone, thus the focus is on discovering the underlying mechanisms. In this study, the virulence of four distinct lineage III variant genotypes, which constitute 25% of the population structure of T. gondii in Serbia, has been determined by cumulative mortality of Swiss Webster mice, while mech
...
anisms were analyzed using VERO cells and through gene expression in the brain and the spleen in early and late infection. Genotypes EQ40 and K1 were found to be of intermediate, while EQ39 (ToxoDB#54) and G13 were of low virulence. Virulence mechanisms included high proliferation rate and lytic capacity, supported by enhanced metabolic activity, evident in sustained higher ENO2 expression. This results in an intense proinflammatory response in early infection, characterized by high levels of expression of IL-12p40 and IFN-γ mRNA in the brain and spleen. However, despite distinct characteristics of the immune response to genotypes of different virulence, immunized mice survived RH (ToxoDB#10) challenge, which implies that the quality of the immune response is independent of virulence.
Faculty:
Универзитет у Београду, Биолошки факултет
Date:
30-12-2021
Keywords:
Toxoplasma gondii / Toxoplasma gondii / parazit / virulencija / genotip / imunski odgovor / domaćin / mortalitet / inflamacija / loza / populaciona struktura / parasite / virulence / genotype / immune response / host / mortality inflammation / lineage / population structure