Uloga inhibitora SRC tirozin-kinaze u prevazilaženju urođeno rezistentnog i invanzivnog fenotipa glioblastoma
The role of SRC tyrosine kinase inhibitors in overcoming the intrinsically resistant and invasive phenotype of glioblastoma
Author
Nešović, Marija D.
Mentor
Nedeljković, Nadežda
Committee members
Dinić, Jelena
Pešić, Milica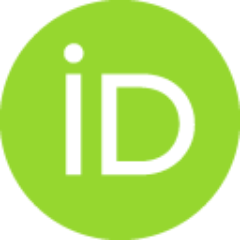 Divac Rankov, Aleksandra
Adžić, Marija

Abstract
Glioblastomi su najagresivniji primarni tumora mozga, koje odlikuje visoka aktivnost Src tirozin-kinaze. Stoga, ovaj enzim, koji reguliše preživljavanje i invazivnost tumorskih ćelija, predstavlja potencijalnu metu za razvoj ciljane terapije. U ovom radu je ispitano dejstvo Src tirozin-kinaznih inhibitora, Si306 i njegovog proleka pro-Si306 na invazivni potencijal humanih ćelijskih linija glioblastoma (U87 i U87-TxR) i tri primarne ćelijske kulture glioblastoma, kao i na višestruku rezistenciju na lekove posredovanu ekspresijom P-glikoproteina u U87-TxR ćelijskoj liniji. P-glikoprotein je ATP vezujući transporter, koji ima protektivnu ulogu u krvno-moždanoj barijeri, dok na membrani tumorskih ćelija sprečava prodiranje brojnih lekova i tako umanjuje njihovu efikasnost. Značajan efekat Si306 i pro-Si306 na ćelijski rast glioblastoma dobijen je u mikromolarnom opsegu koncentracija 1-20 μM. Sposobnost ćelija glioblastoma da razgrade vanćelijski matriks je bila značajno smanjena primenom S
...
rc tirozin-kinaznih inhibitora. Oba inhibitora su uticala na ekspresiju komponenti Src signalnog puta i pokazala anti-invazivni potencijal in vitro. In vivo, inhibitori su sprečili invadiranje U87 ćelija u ksenograft modelu embriona zebrice. Pored svoje primarne uloge, Src tirozin-kinazni inhibitori su pokazali sposobnost da umanje aktivnost P-glikoproteina i povećaju efikasnost paklitaksela kod U87-TxR ćelija. Uzimajući u obzir rezultate ovog rada, Si306 i pro-Si306 predstavljaju kandidate za buduća klinička ispitivanja na glioblastomima kod kojih su terapeutske mogućnosti ograničene. Prolek pro-Si306 je pokazao sličnu efikasnost kao i Si306, što ukazuje na opravdanost njegove upotrebe zbog povoljnijih farmakokinetičkih svojstava u odnosu na sam lek.
Glioblastoma, as the most aggressive brain tumor, displays high activity of Src tyrosine kinase. Thus, this enzyme that participates in the survival, migration, and invasiveness of tumor cells emerged as a potential target for glioblastoma therapy. The effects of Src inhibitors, Si306 and its prodrug pro-Si306, on invasive potential in human glioblastoma cell lines (U87 and U87- TxR) and three primary glioblastoma cell cultures were investigated in this study. Another phenomenon investigated was multidrug resistance mediated by the overexpression of Pglycoprotein in the resistant glioblastoma cell line U87-TxR. This ATP-binding cassette membrane transporter has a protective role in the blood-brain barrier, while it limits drug delivery through tumor membrane and decreases their efficacy. Si306 and pro-Si306 have shown significant effects on cell growth of glioblastoma cells applied in concentrations range 1-20 μM. The ability of glioblastoma cells to degrade the extracellular matrix wa
...
s considerably compromised after application of Src tyrosine kinase inhibitors. Both compounds affected Src signaling pathway members and showed their antiinvasive potential in vitro. In addition, Si306 and pro-Si306 displayed an anti-invasive effect against U87 xenografts in the zebrafish embryo model in vivo. Moreover, the tested compounds were found to inhibit the activity of P-glycoprotein, and enhance the efficacy of paclitaxel in Pglycoprotein overexpressing cells. Considering the results of this study, clinical testing of Si306 and pro-Si306 in glioblastoma with limited treatment options is anticipated in the near future. The prodrug showed similar efficacy to the drug, implying the rationality of its use in clinical settings.
Faculty:
University of Belgrade, Faculty of Biology
Date:
14-12-2021
Keywords:
glioblastom, Src tirozin-kinazni inhibitor, invazivnost, fokalna aheziona kinaza, matriksne metaloproteinaze, višestruka rezistencija na lekove, P-glikoprotein / glioblastoma, Src tyrosine kinase inhibitor, invasion, focal adhesion kinase, matrix metalloproteinase, multidrug resistance, P-glycoprotein