Psihološka tranzicija ka inkluzivnom nastavniku u kontekstu inkluzivne obrazovne politike
Psychological transition towards inclusive teacher in the context of inclusive educational policy
Author
Jokić, Tijana
Mentor
Baucal, Aleksander
Committee members
Pavlović-Babić, Dragica
Kovač-Cerović, Tinde
Petrović, Danijela S.
Jovanović Milanović, Olja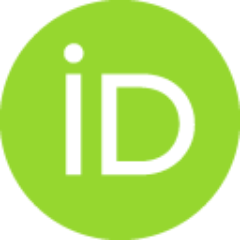 Abstract
U skladu sa sociokulturnim teorijskim pretpostavkama, primena nove obrazovne politike je kreativni i interpretativni proces pregovaranja značenja politike kroz svakodnevnu praksu u institucionalnom kontekstu. Cilj istraživanja je razumeti kako su predmetni nastavnici na profesionalnim putanjama pregovarali iskustvo inkluzivnog obrazovanja i kako su medijatori u sociokulturnom kontekstu posredovali to iskustvo. Težimo da razumemo da li je inkluzivno obrazovanje u Srbiji predmetnim nastavnicima donelo prekid profesionalnih putanja, kako je pregovaranjem značenja inkluzivnog obrazovanja uspostavljen kontinuitet profesionalnih putanja (tranzicija) i kako su institucionalni artefakti posredovali te procese. Primenom integrisane sekvencijalne strategije, prikupili smo i analizirali kvantitativne i kvalitativne podatke o profesionalnom iskustvu predmetnih nastavnika tokom desetogodišnjeg sprovođenja inkluzivnog obrazovanja. Rezultati pokazuju da su strukture značenja koje su nastavnike vodile
...
na profesionalnim putanjama postale nedovoljno dobri vodiči za prakse u kontekstu inkluzivnog obrazovanja. Međutim, nisu svi nastavnici prošli tranziciju u pravcu "inkluzivnog nastavnika". Naime, nastavnici sa različitim profesionalnim ideologijama pregovarali su značenja različite opštosti i u različitim domenima profesionalnog iskustva. Dodatno, nisu svi nastavnici uvek imali na raspolaganju adekvatne resurse koji bi podržali tranziciju ka agensnom nastavniku – sistemske prakse nisu uvek bile koherentne u pogledu značenja i pozicija koje propisuju i legitimišu, a različite školske prakse, podele posla i pravila su validirala višestruka poimanja inkluzivnog obrazovanja. Shodno zaključcima, istraživanje je iznedrilo preporuke za dopunu teorijskog okvira i profesionalni razvoj nastavnika.
In line with sociocultural theoretical assumptions, implementation of new educational policy is a creative and interpretive process of meaning negotiation through everyday practices in institutional context. Goal of the research is to understand how subject teachers negotiated experiences of inclusive education along their professional trajectories and how artefacts in the sociocultural context mediated these processes. We tend to understand whether inclusive education policy in Serbia caused a rupture in professional trajectories of subject teachers, how negotiation of meaning of inclusive education repaired the rupture (transition) and how institutional artefacts mediated these processes. Through integrated sequential strategy, we collected and analysed quantitative and qualitative data on professional experiences of subject teachers during its ten-year-long implementation. Results showed that meaning structures which teachers used to navigate professional trajectories became inadequ
...
ate guides for practical action in the context of inclusive education. However, not all teachers transitioned towards "inclusive teacher". Teachers with different professional ideologies negotiated meanings at different levels of abstraction and in different domains of professional experience. Additionally, adequate resources that would support transition towards "inclusive teacher" were not always at disposal for all teachers – system practices were not always coherent in the meaning and positions they prescribe and legitimate, and different schools' practices, division of labour and rules validated multiple meanings of inclusive education. Given this, the research offered recommendations for adjusting theoretical framework and for teacher professional development.
Faculty:
University of Belgrade, Faculty of Philosophy
Date:
28-12-2021
Keywords:
psihološka tranzicija, predmetni nastavnici, inkluzivno obrazovanje, pregovaranje značenja, institucionalni medijatori, profesionalna putanja / psychological transition, subject teachers, inclusive education, meaning negotiation, institutional mediators, professional trajectories