Kristalna struktura, optička i magnetna svojstva nanočestica Zn1-xFeyO(1-x+1.5y) (0.06 ≤ y/(1-x) ≤ 0.27)
Crystal structure, optical and magnetic properties of Zn1-xFeyO(1-x+1.5y) (0.06 ≤ y/(1-x) ≤ 0.27) nanoparticles
Author
Rajić, Vladimir
Mentor
Marković, Smilja
Committee members
Cvjetićanin, Nikola
Stojković Simatović, Ivana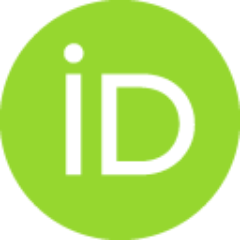 Abstract
Brza i ekološki prihvatljiva sinteza uzoraka mikrotalasnim procesiranjem korišćena je za pripremu ZnO nanočestica dopiranih sa 5, 10, 15 i 20 atomskih procenata (at. %) Fe (Zn1-xFeyO(1-x+1.5y)). Fazni sastav, kristalna struktura, širina energetskog procepa, morfologija, hemija površine, optička i magnetna svojstva ispitani su kako bi se utvrdio uticaj supstitucije jona Zn2+ jonima Fe3+ na svojstva čistog ZnO. Korišćene metode ispitivanja su: rendgenska difrakcija na prahu, infracrvena spektroskopija sa Furijeovom transformacijom, optička emisiona spektroskopija sa induktivno spregnutom plazmom, ramanska i Mesbauerova spektroskopija, rendgenska fotoelektronska spektroskopija, skenirajuća i transmisiona elektronska mikroskopija, BET (Brunauer-Emmett-Teller) metoda, UV-Vis difuzna refleksiona spektroskopija, fotoluminiscentna spektroskopija, elektronska paramagnetna rezonancija. U sintetisanim uzorcima, at. % Fe bio je u skladu sa predviđenim pre sinteze i potvrđeno je oksidaciono stanje
...
jona Fe3+. Svi uzorci imaju heksagonalnu vurcitnu strukturu. Mala količina faze spinela ZnFe2O4 javlja se kod uzorka sa 20 at. % Fe. Zamenom jona Zn2+ jonima Fe3+ promenjeno je lokalno uređenje i narušena simetrija kristalne rešetke ZnO. Čestice prahova Zn1-xFeyO(1-x+1.5y) su sferoidne, u prahu ZnO sa 5 at. % Fe postoji mali udeo pločastih čestica. Raspodela Fe u ZnO prahu je homogena. Svi uzorci su na sobnoj temperaturi paramagnetni. Provodljivost uzoraka na sobnoj temperaturi raste sa povećanjem at. % Fe. Linearna voltametrija pokazala je bolju katalitičku aktivnost uzorka sa 5 at. % Fe za RRK u poređenju sa čistim ZnO. Uzorak sa 10 at. % Fe pokazao se kao obećavajući bifunkcionalni katalizator za RRK/RIK. Fotokatalitička aktivnost raste sa povećanjem at. % Fe u sastavu rešetke.
Eco-friendly and rapid microwave processing of a precipitate was used to produce Fe-doped ZnO nanoparticles with 5, 10, 15 and 20 at. % of Fe (Zn1-xFeyO(1-x+1.5y)). The phase composition, crystal and band structure, morphology, textural properties, surface chemistry, optical and magnetic properties were examined to comprehend the influence of Fe3+ to Zn2+ substitution on the characteristics and catalytic activity of ZnO paticles. The analysing methods were: X-ray diffraction, Fourier transform infrared spectroscopy, inductively coupled plasma optical emission spectrometry, Raman, Mössbauer and X-ray photoelectron spectroscopy, electron paramagnetic resonance spectroscopy, scanning electron microscopy, transmission electron microscopy, the Brunauer-Emmett-Teller (BET) method, diffuse reflectance spectroscopy and photoluminescence spectroscopy. Atomic % of Fe in the Zn1-xFeyO(1-x+1.5y) were in accordance with planned and oxidation state of Fe3+ was confirmed. Samples had hexagonal wurtzi
...
te structure. Small amount of the ZnFe2O4 spinel phase occurs in sample with 20 at. % Fe. Partial Fe3+ to Zn2+ substitution has significantly altered local ordering in ZnO distressing the lattice symmetry. All powders consists spheroidal particles. Small amount of plate like particles exists in 5 at. % Fe sample. Fe atoms have homogenous distribution throughout ZnO matrix. At room temperature all the samples are paramagnetic. The conductivity of samples at room temperature increases with increasing at. % Fe. Linear sweep voltammetry showed an improved catalytic activity of 5 at. % Fe sample toward ORR, compared to pure ZnO. Sample with 10 at. % of Fe could be a promising bifunctional catalyst for OER/ORR. Photocatalityc activity increased with increasing of the at % of Fe in ZnO lattice.
Faculty:
Универзитет у Београду, Факултет за физичку хемију
Date:
30-09-2021
Keywords:
Cink oksid, nanočestice, sinteza materijala, optičke karakteristike, magnetne karakteristike, katalitička aktivnost, reakcija redukcije kiseonika (RRK), reakcija izdvajanja kiseonika (RIK) / Zink oxide, nanoparticles, materials synthesis, optical properties, magnetic properties, catalytic activity, oxygen reduction reaction (ORR), oxygen evolution reaction (OER)