Ispitivanje uloge radiološkog nalaza u modifikaciji hirurškog lečenja cističnih tumora pankreasa
Investigation of the role of radiological findings in the modification of surgical treatment of pancreatic cystic neoplasms
Author
Đorđević, Vladimir
Mentor
Radenković, Dejan
Committee members
Matić, Slavko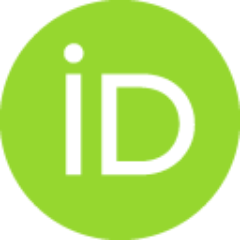 Boričić, Ivan
Kovač, Jelena
Knežević, Srbislav

Abstract
Uvod: Uspešno lečenje cističnih neoplazmi pankreasa (CPN), a posebno intraduktalne papilarne mucinozne neoplazme (IPMN) koja ima najveći potencijal za malignu progresiju, obuhvata ispitivanje različitih kliničkih, radioloških i histopatoloških nalaze. Interancionalni Fukuoka vodič iz 2017 i Evropski vodič zasnovan na dokazima su dva najnovija vodiča koja su u širokoj upotrebi kada je u pitanju tretman IPMN slučajeva. Cilj: Cilj ove studije bio je upoređivanje preoperativnih i patoloških nalaza u IPMN-u te procena i poređenje dijagnostičke tačnosti pomenutih vodiča u identifikaciji malignih IPMN-a. Metode: U studiji je analizirano 106 uzastopnih resektovanih pacijenata kojima je dijagnostikovan različit tip CPN u Kliničkom centru Srbije, od kojih je 68 imalo IPMN dijagnozu. Retrospektivno su primenjene i analizirane rizični znaci povezani sa karcinomom, a opisani u smernicama (apsolutne/relativne indikacije i obeležja visokog rizika/zabrinjavajuće karakteristike). Takođe, izračunate s
...
u osetljivost, specifičnost, pozitivne (PPV) i negativne prediktivne vrednosti (NPV) u otkrivanju maligniteta. Rezultati: Na osnovu Evropskog vodiča, preoperativno predviđanje maligniteta bilo je visoko osetljivo za prisustvo najmanje jedne apsolutne ili relativne indikacije za resekciju. Evropski vodič pokazao je veću osetljivost, ali nižu PPV i specifičnost u odnosu na Fukuoka vodič. Potvrđena je dijagnostička vrednost CA 19-9 u otkrivanju maligne bolesti. Zaključak: Dijagnostički učinak analiziranih vodiča bio je uporediv, uz relativno nisku dijagnostičku tačnost za oba vodiča. Multidisciplinarni pristup je od suštinskog značaja za adekvatan odabir pacijenata za resekciju uzimajući u obzir rizike i od hirurške intervencije i od razvoja karcinoma.
Introduction: Successful management of pancreatic cystic neoplasm (PCN) with intraductal papillary mucinous neoplasm (IPMN) being the one with the highest potential of harbouring/developing advanced neoplasia in resected patients, encompasses clinical, radiological, and histopathological findings. 2017 International, Fukuoka and 2018 European evidence based guidelines are the most recent guidelines and are widely accepted for the IPMN management. Aim: This study aimed to compare a preoperative with pathological reports in IPMN and further, to evaluate and compare the diagnostic accuracy of these guidelines in identifying malignant IPMN. Methods: The study analyzed 106 consecutive resected patients diagnosed with different types of PCN at the Clinical Center of Serbia, out of whom 68 had IPMN diagnosis. Features of risk associated with carcinoma described in both guidelines (absolute/relative indications and high-risk stigmata/worrisome features) were retrospectively applied and analyze
...
d. Furthermore, sensitivity, specificity, positive (PPV) and negative predictive values (NPV) in detecting malignancy were calculated. Results: Based on European guidelines, the preoperative prediction of malignancy had high sensitivity for at least one absolute or relative indication for resection. European guidelines had higher sensitivity, but lower PPV and specificity. The diagnostic value of the CA 19-9 in detecting malignant disease was confirmed by both guidelines. Conclusion: The diagnostic performance of analyzed guidelines was comparable, however both guidelines are characterized with relatively low diagnostic accuracy. A multidisciplinary approach is essential to adequately select patients for the resection considering at the same time both the risks of surgery and malignancy.
Faculty:
Универзитет у Београду, Медицински факултет
Date:
21-09-2021
Keywords:
cistična neoplazma pankreasa / pancreatic cystic neoplasm / intraductal papillary mucinous neoplasms / malignancy / pancreatic cancer / radiological findings / surgical treatment / intraduktalna papilarna mucinozna neoplazma / malignitet / karcinom pankreasa / radiološki nalazi / hirurški tretman