Rešenje za mapiranje doze na koži za fluoroskopski vođene procedure u interventnoj radiologiji i kardiologiji
Skin dose mapping solution for fluoroscopy guided procedures in interventional radiology and cardiology
Author
Krajinović, Marko
Mentor
Vujisić, Miloš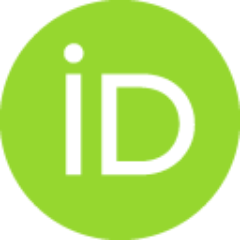 Committee members
Stanković, Koviljka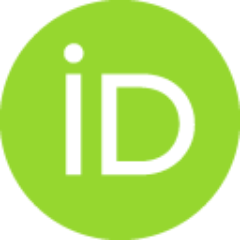 Petričević, Slobodan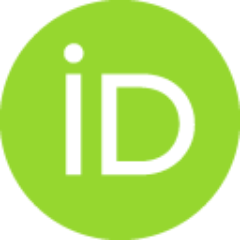 Gavrovska, Ana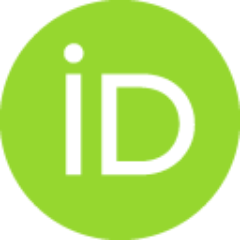 Stanković-Petrović, Jelena

Abstract
Brojni evidentirani slučajevi tkivnih reakcija izazvanih zračenjem nakon interventnih radioloških i kardioloških procedura rezultovali su potrebom za optimizovanom i personalizovanom dozimetrijom. Direktno merenje doze postavljanjem dozimetra na kožu pacijenta je najčešći metod za određivanje maksimalne doze na koži (PSD), koja predstavlja najveću dozu na bilo kojoj lokaciji kože pacijenta tokom procedure. Međutim, s obzirom da su takva merenja kompleksna, vremenski zahtevna, i podložna nedetektovanju PSD zbog male prostorne rezolucije, bilo je neophodno dizajnirati i razviti jednostavniji i praktičniji način za procenu PSD. Rezultat ove disertacije je originalno i validirano softversko rešenje za mapiranje doze (SkinCare), koje može da se koristi sa fluoroskopskim sistemima različitih proizvođača. SkinCare ima obimnu biblioteku antropomorfnih muških i ženskih modela koja omogućava generisanje realističnih doznih mapa kože pacijenata. Validacija je izvršena na Canon (Toshiba), GE, Phil
...
ips i Siemens fluoroskopskim sistemima korišćenjem protokola razvijenih i testiranih u okviru VERIDIC projekta. XR-RV3 Gafchromic® filmovi su korišćeni za poređenje PSD i doznih mapa dobijenih merenjima i proračunima. Validacijom je pokazano da PSD izračunat pomoću SkinCare softvera odstupa najviše za 17% u odnosu na izmerene vrednosti XR-RV3 Gafchromic® filmovima za fundamentalne radijacione postavke, dok doze izračunate SkinCare softverom odstupaju najviše za 16% u odnosu na vrednosti izmerene filmovima za testirane kliničke procedure definisane protokolom. Postignuto je dobro slaganje između doznih mapa dobijenih SkinCare softverom i rezultata dobijenih XR-RV3 Gafchromic® filmovima za sve najveće svetske proizvođače fluoroskopskih sistema, što dokazuje ispravnost geometrijske i dozimetrijske metodologije SkinCare softvera. Primena ovog softverskog rešenja za određivanje doze na koži pacijenata u kliničkoj praksi omogućiće monitoring svih relevantnih dozimetrijskih parametara nakon fluoroskopski vođenih procedura, kao i blagovremeni tretman u slučaju evidentiranih visokodoznih slučajeva, nezavisno od tipa i proizvođača fluoroskopskog sistema, što je trenutno najveće ograničenje postojećih softverskih rešenja na tržištu.
Numerous cases of radiation-induced tissue reactions following interventional radiology and cardiology procedures have been reported, resulting in the need for an optimized and personalized dosimetry. Direct dose measurement by placing a dosimeter on the patient's skin is the most common method for determination of the peak skin dose (PSD), which represents the highest dose at any portion of a patient's skin during the procedure. However, given that such measurements are complex, time consuming and prone to miss PSD due the low spatial resolution, it was necessary to design and develop a simpler and more practical way of assessing the PSD. The result of this dissertation is an original and validated software solution for skin dose mapping (SkinCare) that can be readily used with interventional units from different manufacturers. SkinCare has an extensive library of anthropomorphic male and female models, which enables generation of realistic patient skin dose maps. Validation was perfo
...
rmed on Canon (Toshiba), GE, Philips and Siemens fluoroscopy systems, using protocols developed and tested within the frame of the VERIDIC project. XR-RV3 Gafchromic® films were used as dosimeters to compare PSDs and dose maps obtained through measurements and calculations. Validation showed that PSD calculated by SkinCare deviates from the measurements using XR-RV3 Gafchromic® films by a maximum of 17% for fundamental irradiation set-ups, whereas doses calculated by SkinCare deviate from the measurements using XR-RV3 Gafchromic® films by a maximum of 16% for tested clinical procedures. Good agreement was obtained between dose maps generated by SkinCare and XR-RV3 Gafchromic® films for all major fluoroscopy system manufacturers, which proved the accuracy of the SkinCare's geometric and dosimetric methodologies. The usage of this software solution for patient skin dose assesment in clinical practice will enable the monitoring of all relevant dosimetric parameters after fluoroscopy guided procedures, as well as timely treatment in the event of recorded high skin dose cases, regardless of the type and manufacturer of fluoroscopy system, which is currently the biggest limitation of existing software solutions on the market.
Faculty:
Универзитет у Београду, Електротехнички факултет
Date:
07-12-2021
Keywords:
mapiranje doze kože / skin dose mapping / patient / DICOM RDSR / XR-RV3 Gafchromic® film / tissue reactions / skin injury / interventional radiology / interventional cardiology / software / application / pacijent / DICOM RDSR / XR-RV3 Gafchromic® film / tkivne reakcije / povreda kože / interventna radiologija / interventna karadiologija / softver / aplikacija