Antitumorski efekat inhibicije glikolize u kombinaciji sa permeabilizacijom lizozoma i supresijom oksidativne fosforilacije
Antitumor effect of glycolysis inhibition in combination with lysosome permeabilization and oxidative phosphorylation suppression
Author
Kosić, Milica
Mentor
Božić Nedeljković, Biljana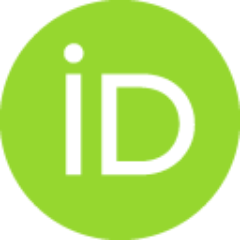 Committee members
Harhaji-Trajković, Ljubica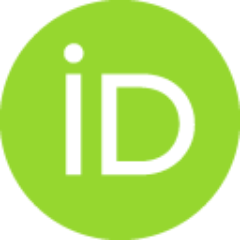 Paunović, Verica
Božić Nedeljković, Biljana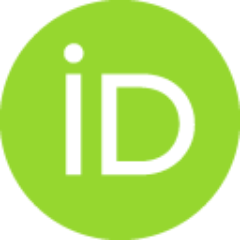 Harhaji-Trajković, Ljubica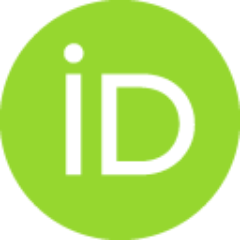 Abstract
Povećane energetske potrebe tumorske ćelije zadovoljavaju prevashodno aerobnom glikolizom, ali ukoliko je ona inhibirana ove metabolički plastične ćelije prelaze na oksidativnu fosforilaciju. Veliki nestabilni lizozomi, bogati hidrolitičkim enzimima, omogućavaju tumorima metastaziranje i rezistenciju na lekove, ali je njihovo izlivanje u citoplazmu citotoksično. Cilj ove disertacije je bio da se ispitaju antitumorski efekti kombinovanih tretmana inhibitora glikolize 2-dezoksi-D-glukoze (2DG) sa supresorom oksidativne fosforilacije rotenonom (ROT), ili sa lizozomalnim deterdžentom N-dodecilimidazolom (NDI). Pokazali smo da i 2DG+ROT i 2DG+NDI sinergistički ubijaju B16 melanomske i U251 gliomske ćelije nekrozom, a ne apoptozom, nekroptozom i autofagijom. Kombinovani tretmani su izazvali depleciju ATP, aktivaciju AMPK i produkciju mitohondrijskog superoksida. 2DG+ROT je stimulisao otpuštanje heksokinaze II sa membrane mitohondrija i posledično otvaranje VDAC kanala, što je omogućilo izlaz
...
ak superoksida i citohroma c u citoplazmu. Citohrom c je aktivirao kaspaze, ali zbog nedostatka ATP nije došlo do fragmentacije DNK i inicijalno aktivirana apoptoza je završena nekrozom. Deplecija ATP je aktivirala AMPK i suprimirala mTORC1, ali je paradoksalno inhibirala autofagiju. Sa druge strane, NDI je indukovao permeabilizaciju membrane lizozoma i izlazak proteolitičkih enzima katepsina, depolarizaciju mitohondrija, oksidativni stres i supresiju oksidativne fosforilacije, što je u kombinaciji sa inhibicijom glikolize izazvanom 2DG, dovelo do potpune deplecije ATP i nekroze tumorskih ćelija. Istovremena inhibicija glikolize i oksidativne fosforilacije, ili inhibicija glikolize i destabilizacija lizozoma, mogle bi se iskoristiti u antitumorskoj terapiji.
Tumor cells preferentially use aerobic glycolysis to satisfy increased energy needs, but if glycolysis is inhibited they switch to oxidative phosphorylation. Tumor cells have large unstable lysosomes, rich in hydrolytic enzymes that stimulate metastases and drug resistance, but induce cell death if released into cytoplasm. The aim of this dissertation was to investigate the antitumor effects of combined treatments of glycolysis inhibitor 2-deoxy-D-glucose (2DG) with the oxidative phosphorylation suppressor rotenone (ROT), or with the lysosomal detergent N-dodecylimidazole (NDI). We showed that both, 2DG+ROT and 2DG+NDI, synergistically induced B16 melanoma and U251 glioma cell death by necrosis, and not apoptosis, necroptosis, and autophagy. Combined treatments caused ATP depletion, AMPK activation, and mitochondrial superoxide production. 2DG+ROT induced release of hexokinase II from the mitochondrial membrane and the consequent opening of the VDAC channel, which led to the release of
...
superoxide and cytochrome c into the cytoplasm. Cytochrome c activated caspases, but due to ATP deficiency, there was no DNA fragmentation and the initially activated apoptosis converted to necrosis. ATP depletion activated AMPK and suppressed mTORC1, but paradoxically inhibited autophagy. On the other hand, NDI induced lysosome membrane permeabilization and release of proteolytic enzymes cathepsins, depolarization of mitochondria, oxidative stress and suppression of oxidative phosphorylation, which in combination with inhibition of glycolysis induced by 2DG, led to complete energy depletion and necrosis of tumor cells. Concomitant inhibition of glycolysis and oxidative phosphorylation, or inhibition of glycolysis and destabilization of lysosomes, could be used in antitumor therapy.
Faculty:
Универзитет у Београду, Биолошки факултет
Date:
30-09-2021
Projects:
Keywords:
glikoliza, oksidativna fosforilacija, lizozom, permeabilizacija membrane lizozoma, mitohondrije, nekroza, 2-dezoksi-D-glukoza, rotenon, N-dodecilimidazol, kombinovana antitumorska terapija, melanom, gliom / glycolysis, oxidative phosphorylation, lysosome, lysosome membrane permeabilization, mitochondria, necrosis, 2-deoxy-D-glucose, rotenone, N-dodecylimidazole, combination antitumor therapy, melanoma, glioma