Povezanost gena PHACTR1 sa nastankom i komplikacijama ateroskleroze kod čoveka
Association of PHACTR1 gene with atherosclerosis development and subsequent complications in humans
Author
Kuveljić, Jovana
Mentor
Đurić Delić, Tamara
Committee members
Kecmanović, Miljana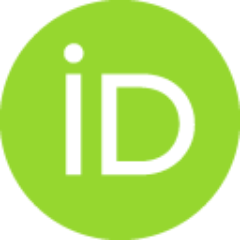 Živković, Maja
Đurić Delić, Tamara
Kecmanović, Miljana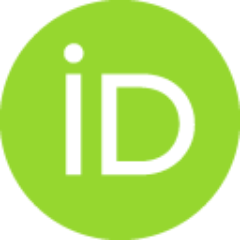 Abstract
Ateroskleroza je hronična, poligenska, inflamatorna bolest krvnih sudova i u osnovi je većine kardiovaskularnih bolesti (KVB). KVB i njihove posledice, infarkt miokarda (IM) i cerebrovaskularni insult (CVI), su vodeći uzrok smrtnosti u Srbiji. Tokom poslednje decenije otkriveno je više od stotinu genskih lokusa povezanih sa KVB, među kojima i gen PHACTR1. Iako je povezan sa procesima nastanka i razvoja ateroskleroze, tačna uloga gena PHACTR1 u KVB još uvek nije potpuno razjašnjena. Osnovni predmet i cilj ove doktorske disertacije je analiza povezanosti intronskih varijanti rs9349379, rs2026458 i rs2876300 gena PHACTR1, pojedinačno i u haplotipu, sa nastankom i komplikacijama ateroskleroze. U studiju su uključeni zdravi ispitanici i ispitanici sa aterosklerozom karotidnih (AKA) i koronarnih (AKOA) arterija. Takođe je ispitivan uticaj odabranih varijanti na nivo transkripcije gena u tkivu karotidnog plaka u grupi AKA i PHACTR1 i EDN1 u mononuklearnim ćelijama periferne krvi (MĆPK) ispita
...
nika sa AKOA šest meseci nakon IM. Deo ispitanika sa AKOA prospektivno je praćen šest meseci u cilju ispitivanja povezanosti gena PHACTR1 sa remodelovanjem leve komore srca (LK). Haplotipovi ispitivanih varijanti su asocirani sa prisustvom karotidnog plaka i nivoom iRNK PHACTR1 u karotidnom plaku i MĆPK ispitanika sa AKOA šest meseci nakom IM. Varijanta rs2876300 asocirana je sa višesudovnom bolešću srca, a haplotipovi AT i GC varijanti rs9349379 i rs2026458 sa višim vrednostima SYNTAX skora, što ukazuje na povezanost gena PHACTR1 sa teţim oblikom AKOA. Ispitivane varijante nisu asocirane sa remodelovanjem LK srca, kao ni sa IM i CVI. Na osnovu dobijenih rezultata zaključili smo da je gen PHACTR1 asociran sa razvojem uznapredovale ateroskleroze i teţih oblika bolesti.
Atherosclerosis is a chronic, polygenic, inflammatory disease which underlies most of the cardiovascular diseases (CVDs). CVDs and its consequences, myocardial infarction (MI) and cerebrovascular insult (CVI) are the leading cause of death in Serbia. Throughout the last decade there have been discovered more than hundred gene locuses associated with CVDs, including PHACTR1 gene. Eventhough, PHACTR1 is involved in atherosclerosis development and progression its exact role in CVDs is still unknown. The main subject and aim of this doctoral dissertation was to investigate association of PHACTR1 intronic variants rs9349379, rs2026458 and rs2876300, individualy and in haplotype, with atherosclerosis development and subsequent complications. The study included healthy control group and subjects with carotid (CA) and coronary (COA) atherosclerosis. Also, we have investigated the effect of these variants on PHACTR1 transcription level in carotid plaque and on PHACTR1 and EDN1 in periferal bloo
...
d mononuclear cells (PBMCs) six months after MI. Subgroup of COA subjects has been followed for six months after MI to investigate the echocardigraphic parametrs of heart remodeling. Haplotypes of investigated variants have been associated with carotid plaque presence and with PHACTR1 mRNA levels in carotid plaque and in PBMCs of COA subjects six months after MI. Variant rs2876300 has been associated with multi-vessel disease and rs9349379 and rs2026458 haplotypes AT and GC with SYNTAX score higher values, indicating a role of PHACTR1 in disease severity. There was no association of investigated variants either with MI and CVI or with heart remodeling. Our results suggest that PHACTR1 gene is associated with development of advanced atherosclerosis and disease severity.
Faculty:
Универзитет у Београду, Биолошки факултет
Date:
30-09-2021
Keywords:
ateroskleroza, PHACTR1, genske varijante, haplotipska analiza, transkripcija gena, infarkt miokarda, karotidni plak, mononuklearne ćelije periferne krvi, remodelovanje, leva komora srca / atherosclerosis, PHACTR1 gene, gene variants, haplotype analysis, gene transcription, myocardial infarction, carotid plaque, periferal blood mononuclear cells, remodeling, left ventricle