Uloga kvantitativnog HBsAg u dijagnostici i terapiji hroničnehepatitis B virusne infekcije
Author
Пете, Мариа
Mentor
Preveden, Tomislav
Committee members
Ružić, Maja
Kovačević, Nadica
Milošević, Ivana
Brkić, Snežana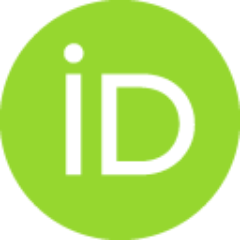 Sević, Siniša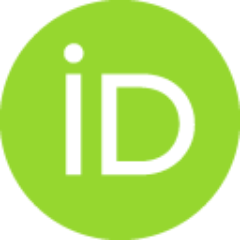 Abstract
Hepatitis B virusna (HBV) infekcija predstavlja globalni zdravstveni problem i procenjuje se da je u svetu preko 240 miliona ljudi hronično inficirano, a da oko 1 milion umre svake godine od posledica ove infekcije. qHBsAg je dijagnostički marker od velikog značaja u praćenju prirodnog toka hronične HBV infekcije, kao i terapijskog odgovora na primenu antivirusnih lekova. Dinamika titra qHBsAg tokom primene kako pegilovanog interferona, tako i analoga nukleoz(t)ida (NA) ukazuje na ishod terapije, i omogućava bolji odabir pacijenata kod kojih je moguće prekinuti do sada doživotnu primenu lekova. Cilj istraživanja je bio da se utvrdi uloga qHBsAg u dijagnostici i terapiji hronične HBV infekcije kod naivnih pacijenata sa aktivnom i inaktivnom formom bolesti, a isto tako i kod pacijenata koji su na antivirusnoj terapiji NA. Ispitanici i metode: Istraživanje je koncipirano kao prospektivna studija preseka, koja je obuhvatila 238 pacijenata Odseka hepatitisa i oboljenja hepatobilijarnog trak
...
ta, Klinike za infektivne bolesti, Kliničkog centra Vojvodine sa dijagnozom hronične HBV infekcije u periodu 2019./2020. godine. Kod svih pacijenata evidentirani su demografski i ostali podaci iz medicinskih kartona, kao i laboratorijske analize koje se uzimaju u okviru rutinske dijagnostike hronične HBV infekcije uz određivanje qHBsAg. Rezultati ukazuju da je nivo qHBsAg statistički značajno niži (p=0,000) kod pacijenata sa inaktivnom formom hronične HBV infekcije. Da vrednosti qHBsAg iznad 800 IU/ml, sa senzitivnošću od 60% i specifičnošću od 70%, ukazuju na aktivnu formu hronične HBV infekcije. Nivo qHBsAg je statistički značajno viši kod HBeAg pozitivnih nego kod HBeAg negativnih pacijenata koji nisu na antivirusnoj terapiji NA (p=0,032), a takođe je i viremija HBV DNK (p< 0,001) viša kod HBeAg pozitivnih pacijenata. U grupi pacijenata koji su na antivirusnoj terapiji NA dobijeno je da su srednje vrednosti qHBsAg i viremije HBV DNK više u grupi HBeAg pozitivnih, nego u grupi HBeAg negativnih pacijenata, ali ova razlika nije dosegla statističku značajnost. Nivo qHBsAg pozitivno korelira sa viremijom HBV DNK korelacijom visokog intenziteta u grupi nelečenih pacijenata, a potvrđena je i korelacija qHBsAg sa viremijom HBV DNK i u grupi lečenih pacijenata, ali je ona umerenog intenziteta. Nije utvrđena statistički značajna razlika u vrednostima qHBsAg (p=0,509) i viremije HBV DNK (p=0,319) između dva antivirusna leka. Zaključci: Dobijeni rezultati potvrđuju da je qHBsAg značajan dijagnostički marker kod pacijenata obolelih od hronične HBV infekcije. Primena ovog markera koji dokazano korelira sa stepenom viremije, omogućava prevazilaženje problema dostupnosti PCR testova i doprinosi značajnim uštedama zdravstvenom sistemu. Studijom smo potvrdili upotrebljivost qHBsAg u određivanju faze hronične HBV infekcije i donošenja odluke o momentu prekida antivirusne terapije NA. Neophodna su dodatna istraživanja da bi se qHBsAg implementirao u postojeće terapijske vodiče.
Chronic hepatitis B virus (HBV) infection is a major global health problem that affects over 240 million people worldwide and over 1 million die annually of HBV -related chronic liver disease. qHBsAg is a diagnostic marker of great significance in observing the natural course of HBV infection and therapeutic response to antiviral drug administration. qHBsAg titre dynamics during administration of pegylated interferon or nucleoside analogs (NA) indicates therapy outcomes, and provides better selection of patients susceptible for termination of lifelong treatment. Aim of this study was to determine the role of qHBsAg in diagnosis and therapy od chronic HBV infection in naive patients with active and inactive form of disease, as well as in patients receiving antiviral NA therapy. Material and methodes: This study was a prospective cross-sectional study which included 238 patients treated in Department of Hepatology, Clinic for Infectious diseases, Clinical center of Vojvodina from 2019. t
...
o 2020. under diagnosis chronic HBV infection. Demographic and other data available from medical documentation was noted, as well as routine laboratory analyses for chronic HBV infection, including qHBsAg. Results indicate that the level of qHBsAg is significantly statistically lower (p=0,000) in patients with inactive form of chronic HBV infection. qHBsAg values over 800 IU/ml are indicative of a chronic HBV infection with sensitivity of 60% and specificity of 70%. qHBsAg levels are significantly higher in HBeAg positive than in HBeAg negative patients which are not receiving antiviral therapy NA (p=0,032). HBV DNA viremia levels were higher in HBeAg positive patients. In a group of patients receiving NA antiviral therapy median qHBsAg values and HBV DNA viremia levels were higher in HBeAg positive than in HBeAg negative patients, but this difference was not of statistical significance. qHBsAg values have a strong positive correlation to HBV DNA viremia levels in a group of untreated patients. In a group of treated patients moderate correlation was observed. There wasn't any statistically significant difference in HBsAg levels (p=0,509) and HBV DNA viremia levels (p=0,319) in between two antiviral drugs. Conslusions: Results confirm that qHBsAg has an important role as a diagnostic marker in patients with chronic HBV infection. qHBsAg correlates to viremia levels, and that particular trait can be used to overcome PCR- test availability problems and overbearing healthcare expenses. This study confirms foremost role of qHBsAg in determining phases of chronic HBV infection and possible termination of NA antiviral therapy. Additional studies are needed to incorporate qHBsAg into current treatment guidelines.
Faculty:
Универзитет у Новом Саду, Медицински факултет
Date:
28-12-2021
Keywords:
hepatitis B / Hepatitis B / Hepatitis B, Chronic / Biomarkers / Hepatitis B Surface Antigens / Antiviral Agents / Diagnosis / Viremia / Nucleotides / hronični hepatits B / biomarkeri / površinski antigeni hepatitisa B / antivirusna terapija / dijagnoza / viremija / nukleotidi