Optimizacija postupka oblaganja topljenjem u uređaju tipa fluidizirajućeg sistema: izrada i karakterizacija granula sa modifikovanim oslobađanjem paracetamola
Optimization of hot-melt coating in a fluidized-bed apparatus: preparation and characterization of modified release paracetamol granules
Author
Milanović, Ana
Mentor
Cvijić, Sandra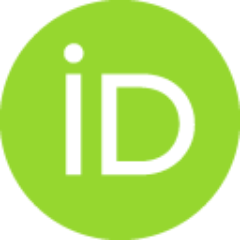 Committee members
Ibrić, Svetlana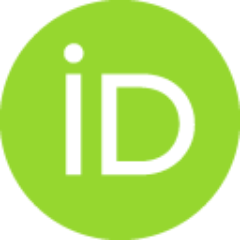 Parojčić, Jelena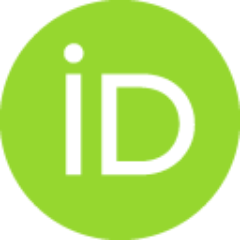 Aleksić, Ivana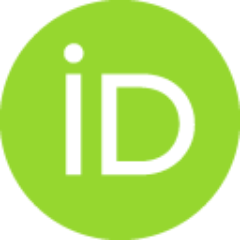 Kaluđerović-Radoičić, Tatjana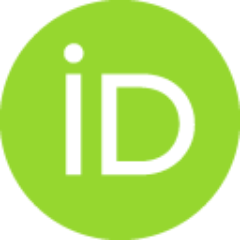 Abstract
Oblaganje topljenjem je proces u kom se supstanca za oblaganje nanosi na supstrat u rastopljenom obliku i najčešće se sprovodi u uređaju tipa fluidizirajućeg sistema. Zbog velikog broja procesnih parametara i kompleksnosti procesa, optimizacija postupka oblaganja topljenjem u ovakvim uređajima predstavlja poseban izazov. Cilj ovog rada je ispitivanje uticaja procesnih parametara na karakteristike granula obloženih topljenjem i optimizacija postupka oblaganja topljenjem u uređaju tipa fluidizirajućeg sistema laboratorijskog kapaciteta. Na osnovu rezultata ispitivanja dobijenih primenom eksperimentalnog dizajna, uočene su dve oblasti koje definišu optimalne uslove procesa oblaganja topljenjem, odnosno, definisan je prostor za dizajn. Komprimovanjem granula obloženih topljenjem mogu se izraditi tablete sa produženim oslobađanjem lekovite supstance. Ispitivanje tabletabilnih karakteristika materijala obloženog topljenjem do sada nije opisano u literaturi. Dobijeni rezultati su pokazali da
...
obložene granule poseduju zadovoljavajuće karakteristike u smislu kompaktibilnosti i pogodnosti za proizvodnju, a da farmaceutsko-tehnološke karakteristike izrađenih tableta odgovaraju zahtevima Ph. Eur. 10.0. Takođe, ispitivanja su pokazala da je brzina rastvaranja paracetamola iz tableta izrađenih od obloženih granula nezavisna do pritiska kompresije primenjenog u postupku izrade tableta. Granule obložene topljenjem i tablete izrađene od obloženih granula predstavljaju pogodne farmaceutske oblike lekova za pedijatrijske pacijente, pre svega zbog primene bezbednih pomoćnih supstanci za oblaganje i mogućnosti maskiranja ukusa, a smanjena učestalost doziranja zbog produženog oslobađanjа lekovite supstance može dodatno povećati komplijansu pacijenata. Rezultati in silico modelovanja i simulacija pokazali su da se primenom obloženih granula paracetamola i tableta izrađenih od obloženih granula, kod dece različitog uzrasta, može postići odgovarajuća sistemska raspoloživost uz istovremeno smanjenje učestalosti uzimanja leka.
Hot-melt coating is a process in which the coating excipient is applied on a substrate in a molten state. Generally, fluidized-bed systems are preferred for hot-melt coating. Optimization of hot-met coating in a fluidized-bed apparatus is often a challenge due to the numerous process parameters and the process complexity. The aim of this study was to evaluate the effects of process parameters on the coated granules characteristics and to optimize the hot-melt coating process in the laboratory-scale fluidized-bed apparatus. Based on the experimental design results, two discrete areas defining optimal values of the process parameters were observed i.e., design space was established. Hot-melt coated granules can be compressed to yield prolonged-release tablets. Evaluation of hot-melt coated material tableting properties has not been described in literature so far. The results obtained in this study revealed that hot-melt coated paracetamol granules have suitable tableting properties, in t
...
erms of compactibility and manufacturability. In addition, pharmaceutical-technical properties of the tablets made of hot-melt coated granules are within the limits described in the Ph. Eur. 10.0. Dissolution testing showed that the applied range of compression loads during tableting process did not influence the drug dissolution rate from tablets made of hot-melt coated paracetamol granules. Hot-melt coated granules and tablets made of hot-melt coated granules can be a suitable dosage forms for paediatric patients because the presence of the coat can provide taste masking, the coating excipients are generally recognized as safe, and prolonged drug release can reduce the dosing frequency, and consequently, improve patients compliance. In silico modelling and simulation results indicated that administration of hot-melt coated paracetamol granules or tablets made of hot-melt coated granules in different paediatric subgroups can provide suitable drug systemic availability with reduced daily dosing.
Faculty:
Универзитет у Београду, Фармацеутски факултет
Date:
30-09-2021
Keywords:
oblaganje topljenjem / hot-melt coating / fluidized-bed apparatus / glycerol distearate / granules / tablets / prolonged drug release / paediatric population / in silico modelling / paracetamol / uređaj tipa fluidizirajućeg sistema / glicerildistearat / granule / tablete / produženo oslobađanje / pedijatrijska populacija / in silico modelovanje / paracetamol