Prognostički značaj koronarne rezerve protoka kod bolesnika sa primarnom hipertrofičnom kardiomiopatijom
Prognostic value of coronary flow velocity reserve in patients with primary hypertrophic cardiomyopathy
Author
Tešić, Milorad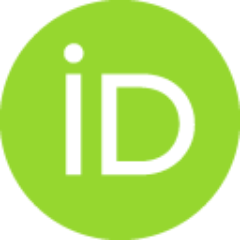 Mentor
Đorđević-Dikić, Ana
Committee members
Beleslin, Branko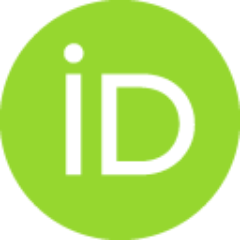 Ristić, Arsen D.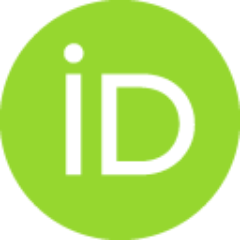 Tomašević, Miloje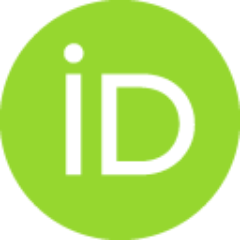 Abstract
Hipertrofična kardiomiopatija (HCM) je najčešće nasledno srčano oboljenje koje je povezano sa povišenim kardiovaskularnim morbiditetom i mortalitetom. Kao rezultat heterogenog kliničkog toka i fenotipa HCM, stratifikacija rizika ostaje izazov i uglavnom je usmeren na iznenadnu srčanu smrt (SCD). Međutim, određeni ehokardiografski i klinički parametri koji se koriste za predviđanje SCD imaju ograničenu prognostičku vrednost u predviđanju drugih kardiovaskularnih događaja povezanih sa HCM-om, poput progresivnog pogoršanja sistolne funkcije leve komore (LK) sa razvojem srčane insuficijencije ili ishemijskog moždanog udara. Mikrovaskularna disfunkcija može biti glavna odrednica kliničkog pogoršanja i ishoda kod pacijenata sa HCM. Međutim, dugoročna prognostička vrednost transtoraksne Doppler ehokardiografije (TDE) rezerve koronarnog protoka (CFVR) na klinički ishod kod pacijenata sa HCM je nepoznata. Cilj: Primarni cilj istraživanja je da se proceni prognostički značaj TDE CFVR-a na klinič
...
ki ishod pacijenata sa HCM. Materijal i metode: Prospektivno smo uključili 150 HCM pacijenata, (82 ženskog pola); prosečne starosti 48±15 godina. Kod svih pacijenata su procenjivane kliničke i ehokardiografske karakteristike, kao i biohemijske i CFVR vrednosti za prednju descedentu koronarnu arteriju (LAD) i posterodescedentu koronarnu arteriju (PD). Primarni ishod je bio kombinacija: smrti povezane sa HCM-om, srčana insuficijencija koja zahteva hospitalizaciju, dugotrajna VT i ishemijski moždani udar. Rezultati: Vrednost CFVR LAD od 2.0 je uzeta kao granična na osnovu prethodno definisanih dijagnostičkih i prognostičkih graničnih vrednosti, pa su pacijenti podeljeni u 2 grupe: Grupa 1- sa očuvanim CFVR LAD > 2 (87 pacijenata) i Grupa 2 - sa sniženom vrednosti CFVR LAD ≤ 2 (63 pacijenta). Ženski pol (p=0.012) i NYHA funkcionalna klasa (p=0.003) su bile statistički zastupljenije u grupi sa smanjenim CFVR LAD. Nije bilo značajnih razlika u pogledu prisustva herediteta za HCM ili SCD, prisustva angine, sinkope, hipertenzije, aritmija na 2 -časovnom praćenju Holter EKG-a ili hemodinamskih parametara. Registrovna je značajna negativna korelacija izmedju maksimalne debljine zida LK i CFVR LAD (r=-0.300, p<0.001). Takođe, kod pacijenata sa ekstremnom hipertrofijom zida LK (≥30mm), registrovano je značajno snižena vrednost CFVR-a za LAD u odnosu na pacijente bez ekstremne hipertrofije zida LK (≥30mm) (1.88±0.31 vs 2.15±0.44, p=0.036). Kod HOCM pacijenata - sa značajnom vrednosti LVOTG-a u miru postojala je odlična korelacija između vrednosti LVOTG-a i CFVR LAD (r=-0.628, p<0.001), kao i između vrednosti LVOTG-a i CFVR PD (r=-0. 10, p=0.006)...
Hypertrophic cardiomyopathy (HCM) is the most common inherited cardiac disease which is associated with increased cardiovascular morbidity and mortality. As a result of heterogeneous clinical course and phenotypes of HCM, risk stratification remains challenging, and is mainly focused on sudden cardiac death (SCD). However, certain echocardiographic and clinical parameters used for SCD prediction have limited prognostic value in predicting other HCM related cardiovascular events such as progressive deterioration of left ventricular (LV) systolic function with heart failure development or an ischemic stroke. Microvascular dysfunction might be a major determinant of clinical deterioration and outcome in patients with HCM. However, long-term prognostic value of transthoracic Doppler echocardiography (TDE) coronary flow velocity reserve (CFVR) on clinical outcome is uncertain in HCM patients. Objective: The primary aim of our study was to assess long-term prognostic value of CFVR on clinica
...
l outcome in HCM population. Methods: We prospectively included 150 HCM patients (82 female; mean age 48±15 years). Patients' clinical characteristics, echocardiographic, biochemical, and CFVR findings (both for left anterior descending (LAD) and posterior descending artery (PD)), were assessed in all patients. The primary outcome was a composite of: HCM related death, heart failure requiring hospitalization, sustained ventricular tachycardia and ischemic stroke. Results: Patients were stratified into two subgroups depending on CFVR LAD value: Group 1 (CFVR LAD>2, (n=87)) and Group 2 (CFVR LAD≤2, (n=63)). Female sex (p=0.012) and NYHA functional class II (p=0.003) were more prevalent in patients with reduced CFVR LAD. Contrary, there were no differences in CFVR LAD or CFVR PD in patients with presence or absence of prior history for HCM or SCD, angina, syncope, hypertension or arrhythmia on 24 hour ECG. CFVR LAD significantly correlated with maximal wall thickness (r=-0.300, p<0.001), while there was also significant difference in CFVR LAD in patients with LV wall thickness ≥ 30 mm in comparison to those without extreme wall thickness (1.88±0.31 vs. 2.15±0.44, p=0.036). Left ventricular outflow tract gradient (LVOTG) correlated both with CFVR LAD (r=-0.628, p<0.001) and CFVR PD (r=-0.410, p=0.006)...
Faculty:
Универзитет у Београду, Медицински факултет
Date:
28-09-2021
Keywords:
hipertrofična kardiomiopatija / hypertrophic cardiomyopathy / mikrovaskularna disfunkcija / rezerva koronarnog protoka / prognoza / patofiziologija / neželjeni kardiovaskularni događaj / microvascular dysfunction / coronary flow velocity reserve / prognosis / pathophysiology / adverse cardiac outcome