Ispitivanje prediktivne vrednosti biohemijskih i ultrasonografskih parametara za nastanak preeklampsije
Predictive value of biochemical and ultrasonographic parameters for developing preeclampsia
Author
Cabunac, Petar
Mentor
Miković, Željko
Committee members
Karadžov Orlić, Nataša
Egić, Amira
Jurišić, Aleksandar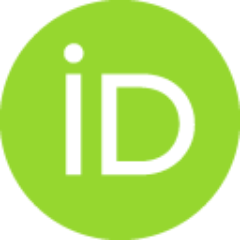 Grujić, Zorica

Abstract
Tokom poslednje decenije, predložene su mnoge metode kako bi se poboljšala predikcija preeklampsije. Ipak, preeklampsija ostaje jedan od vodećih uzroka maternalnog i fetalnog morbiditeta i mortaliteta u svetu. Cilj studije bila je procena prediktivne vrednosti biohemijskih i angiogenih markera, povišenih parametara lipida i uloge oksidativnog stresa u proceni rizika od preeklampsije kod žena sa visokorizičnom trudnoćom. Takođe, urađena je procena performansi FMF algoritma za predikciju preeklampsije. METOD: Prospektivna kohortna studija (n = 138) sprovedena je u periodu od januara 2016. do avgusta 2018. godine na Odeljenju visokorizičnih trudnoća, Ginekološko-akušerske klinike "Narodni front" u Beogradu. Merenje nivoa biohemijskih (PAPP-A) i angiogenih markera (PlGF, sFlt-1), parametara oksidativnog stresa (TAS, TOS, AOPP i SH) i lipidnog statusa (TC, LDL-C i subfrakcije, HDL-C, APO-A1 i APO-B) izvršeno je tokom prvog, drugog, ranog trećeg i kasnog trećeg trimestra. Aterogeni indeks pl
...
azme (AIP) izračunat je kao AIP = log (TG / HDL-C). Procena rizika za preeklampsiju analizirana je pomoću algoritma Fetal Medicine Foundation (FMF). REZULTATI: Od 138 visokorizičnih trudnica, njih 30 razvilo je preeklampsiju. U prvom trimestru nađene su značajno niže vrednosti PAPP-A kod žena koje su razvile preeklampsiju (p=0,002). U drugom i trećem trimestru, PlGF i sFlt/PlGF su bili značajno povišeni kod žena sa preeklampsijom (p=0,015 odnosno p=0,017), i njihovi nivoi su nastavili da se uvećavaju u kasnom trećem trimestru (p=0,012 i p=0,023). Nivoi triglicerida i aterogeni indeks plazme bili su viši kod žena sa preeklampsijom tokom cele trudnoće (p<0,05). U ranom i kasnom trećem trimestru, nivoi TAS bili su viši u preeklamptičnim trudnoćama (p=0,030 odnosno p<0,001). Nivoi tiol grupa bili su viši u ranom trećem trimestru kod žena sa preeklampsijom (p=0,011). Nije bilo značajnih razlika između grupa u nivoima TOS i AOPP tokom sva tri trimestra (p>0,05). FMF algoritam korišćen za predikciju preeklampsije pokazao je specifičnost od preko 70%, ali je imao nižu senzitivnost (35-77%). Sveukupna tačnost FMF skora ostala je nepromenjena tokom čitave trudnoće i bila je između 70 i 80%. ZAKLJUČAK: Nalazi ove studije ukazuju na potencijalnu ulogu angiogenih markera PlGF i sFlt-1, poremećaja metabolizma lipida, posebno visokog nivoa triglicerida, kao i oksidativnog stresa tokom trudnoće kod žena sa visokim rizikom za razvoj preeklampsije. FMF algoritam ima višu specicifičnost, ali nižu senzitivnost u predikciji preeklampsije kod žena sa visokorizičnom trudnoćom.
Over the last decade, many methods have been proposed to improve prediction of preeclampsia. Nevertheless, preeclampsia remains one of the leading causes of maternal and fetal morbidity and mortality worldwide. This study is aimed at assessing the predictive value of biochemical (PAPP-A) and angiogenic markers, abnormal lipid profile and oxidative stress status for developing preeclampsia in high-risk pregnancies/ high-risk pregnant women. In addition, the Fetal Medicine Foundation (FMF) algorithm for preeclampsia prediction was assessed. METHODS: A prospective cohort study (n=138) was conducted in the period January 2016 - August 2018, at the Department of High-Risk Pregnancies, Gynecology and Obstetrics Clinic "Narodni Front" in Belgrade, Republic of Serbia. Levels of biochemical (PAPP-A) and angiogenic markers (PlGF, sFlt-1), hormones (PAPP-A), oxidative stress parameters (TAS, TOS, AOPP and SH) and lipid status parameters (TC, LDL-C and subfractions, HDL-C, APO-A1 and APO-B) were a
...
ssessed during the first, second, early third and late third trimester. The risk assessment for PE was analyzed using the FMF algorithm. RESULTS: Women developed preeclampsia in 30 out of 138 high-risk pregnancies. In the 1st trimester, significantly lower PAPP-A levels were found in PE group (p=0.002). In the 2nd and early 3rd trimester, PlGF and sFlt-1/PlGF were significantly increased in PE (p=0.015 and p=0.017, respectively), and their levels continued to increase in the late 3rd trimester (p=0.012 and p=0.023, respectively). Triglyceride levels and atherogenic index of plasma were higher in preeclamptic women throughout the whole pregnancy (p<0.05). In early and late third trimester, TAS levels were higher in preeclamptic pregnancies (p=0.030 and p<0.001, respectively). Thiol levels were higher in early third trimester in preeclamptic women (p=0.011). There were no significant differences between the groups (p>0.05) in terms of TOS and AOPP levels throughout all trimesters. The specificity of the used FMF algorithm is higher (above 70%); however, its lower sensitivity (35-77%) is a drawback. FMF score accuracy was 70-80% and it remained similar in all pregnancy trimesters. CONCLUSION: The findings of the present study suggest a potential role of angiogenic markers PlGF and sFlt-1, abnormal lipid metabolism, particularly high triglycerides levels, as well as oxidative stress during pregnancy, in women at a high risk for preeclampsia. FMF algorithm has a higher specificity, but lower sensitivity for prediction of preeclampsia in high-risk pregnancies.
Faculty:
Универзитет у Београду, Медицински факултет
Date:
28-09-2021
Keywords:
preeklampsija, hipertenzivni poremećaji u trudnoći, oksidativni stres, lipidni status, skrining, biomarkeri / preeclampsia, hypertensive pregnancy disorders, oxidative stress, lipid profile, screening, biomarker