Prospektivna studija napredovanja Parkinsonove bolesti u ranom motornom stadijumu
Natural history of Parkinson's disease in the early motor stage: a prospective study
Author
Stanković Tutuš, Iva
Mentor
Kostić, Vladimir
Committee members
Stefanova, Elka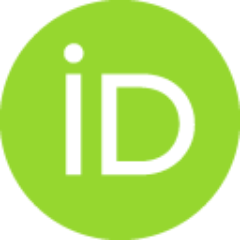 Svetel, Marina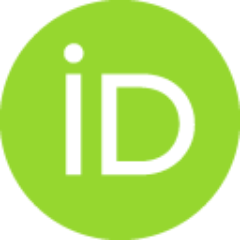 Žarkov, Marija

Abstract
Nekoliko grupa istraživača u svetu je oformilo kohorte pacijenata sa PB koji se prate prospektivno sa ciljem boljeg definisanja kliničkih elemenata koji karakterišu rani stadijum bolesti, među kojima se kao najveća izdvaja međunarodna multicentrična prospektivna opservaciona studija PPMI (Parkinson's Progression Markers Initiative; https://www.ppmiinfo. org), koja je u poslednjih nekoliko godina iznedrila važne rezultate koji su značajno doprineli razumevanju prirodnog toka rane faze PB. Ipak, ovakva prospektivna istraživanja su malobrojna i potrebni su dodatni napori u ovom pravcu. Ciljevi: Cilj našeg istraživanja bilo je definisanje kliničkih karakteristika PB u inicijalnom motornom stadijumu hemiparkinsonizma u odnosu na zdrave ispitanike (ZK), prospektivno praćenje napredovanja kliničkih simptoma PB tokom 3 odnosno 5 godina za određene domene i ispitivanje funkcionalnih abnormalosti mozga metodom funkcionalne magnetne rezonancije u miru (fMR). Materijal i metode: Konsekutivni pacij
...
enti sa PB u stadijumu hemiparkinsonizma (Hoehn i Yahr stadijum 1) i trajanjem bolesti kraćim od 2 godine regrutovani na Klinici za neurologiju Kliničkog centra Srbije tokom 2011. i 2012. godine su uključeni u ovo prospektivno istraživanje. Pacijenti su u trenutku uključivanja u studiju poređeni sa ZK koje se prema godinama, polu i obrazovanju nisu razlikovale od pacijenata sa PB. Pacijenti sa PB su potom praćeni u godišnjim intervalima. Za pojedine domene su drugu kontrolnu grupu činili pacijenti u uznapredovalom stadijumu PB koji su takođe praćeni u godišnjim intervalima za potrebe drugog istraživanja koje je istovremeno sprovođeno na Klinici za neurologiju Kliničkog centra Srbije. Istraživanje predstavljeno u ovoj doktorskoj disertaciji je deo prospektivne studije koja je u toku. Pacijenti (i ZK, a za pojedine domene i kontrolna grupa pacijenata sa PB u uznapredovalom stadijumu) su ispitivani pomoću ekstenzivne baterije testova za procenu kliničkih simptoma PB (nije primenjivano na ZK), psihijatrijskih upitnika za procenu depresivnosti, anksioznosti, apatije, halucinacija i drugih neuropsihijatrijskih simptoma (NPS), upitnika za poremećaj kontrole impulsa, upitnika za procenu nemotornih simptoma, poremećaja spavanja, ekstenzivne baterije neuropsiholoških testova sa po dva testa za ispitivanje svakog od pet kognitivnih domena, upitnika za procenu autonomne disfunkcije i upitnika za procenu kvaliteta života. Ispitivanje hoda vršeno je pomoću GAITRite elektronske trake (CIR Systems, Havertown, PA, USA). Neuroradiološko ispitivanje mozga je vršeno na aparatu od 1.5 T Philips Achieva, a procesiranje snimaka i napredne metode fMR su sprovedene u Neuroimaging Research Unit, Institute of Experimental Neurology, Division of Neuroscience, Scientific Institute and University Hospital San Raffaele, Milano, Italija Rezultati: U istraživanje je inicijalno uključeno 112 pacijenata sa PB u stadijumu hemiparkinsonizma i 107 ZK. Broj uključenih pacijanta je varirao zavisno od dostupnosti podataka za ispitivani domen (ispitivanje motornih simptoma, nemotornih simptoma, kognitivnih poremećaja, psihijatrijskih poremećaja i poremećaja spavanja, poremećaja kontrole impulsa, poremećaja autonomnog nervnog sistema, kvaliteta života i neuroradiološko ispitivanje). U istraživanje nemotornih simptoma i kvaliteta života uključeno je i 75 pacijenata u uznapredovaloj fazi PB koji su predstavljali kontrolnu grupu. Ovo istraživanje predstavlja kombinaciju studije preseka (pacijenti u ranoj fazi PB vs. ZK) i prospektivnu studiju praćenja pacijenata sa PB. Inicijalni simptom je kod većine pacijenata sa PB bio tremor koji se javljao najčešće na ruci. Kvantifikovana je progresija motornih simptoma PB u najranijem motornom stadijumu bolesti. Opservirani su sklonost na konverziji tremor dominantnog u nedeterminisani motorni fenotip i u fenotip sa dominantnom posturalnom nestabilnošću tokom tri godine praćenja, kao i javljanje blagih motornih komplikacija već u ranom motornom stadijumu bolesti. Fluktuacije motornog odgovora su bile češća komplikacija bolesti tokom prve tri godine praćenja u odnosu na diskinezije...
Several groups of investigators worldwide recruited patients with early PD in prospective studies aiming to better elucidate clinical symptoms and signs in early disease stages. Among these, PPMI study (Parkinson's Progression Markers Initiative; https://www.ppmi-info.org) is the largest multicenter observational study that recently provided important results regarding the natural history of early PD. However, well designed prospective studies in this population are rare and more efforts are needed. Goals: To describe clinical characteristics of PD in the early motor stage of hemiparkinsonism compared to healty controls (HC), to define natural history of early PD over 3 or 5 years (depending on domain) in a prospective manner and to study functional brain abnormalities in PD patients using functional magnetic resonance imaging (fMRI). Material and Methods: Consecutive patients diagnosed with PD in the stage of hemiparkinsonism (Hoehn and Yahr stage 1) and disease duration shoter that 2
...
years were recruited at Neurology Clinic, Clinical Center of Sebia during 2011. and 2012. At baseline evaluation, patients with PD were compared to HC matched with PD patients according to age, sex and education. Patients with PD were then prospectively followed up in yearly intervals. For several domains of interest, patients with advanced PD recruited for another research project conducted at the same time at Neurology Clinic, Clinical Center of Serbia served as another reference group for early PD patients. Patients with PD (and HC, as well as advanced PD patients for selected domains) were evaluated using an extensive battery of tests. Scales evaluating clinical signs and symptoms of PD, psychiatric scales evaluating global psychiatric burden, depression, anxiety, apathy and visual hallucinations, scales assessing impulse control behaviors (ICB), nonmotor symptoms, sleep disturbances, autonomic dysfunction and quality of life were used to address respective domains in patients with PD and HC (were applicable). An extensive battery of neuropsychological tests with two tests for each cognitive domain was applied in patients with PD and HC. Gait evaluation was performed using the GAITRite electronic system (CIR Systems, Havertown, PA, USA). Neuroimaging was performed at 1.5 T Philips Achieva MRI. Postprocessing of images and fMRI were performed at Neuroimaging Research Unit, Institute of Experimental Neurology, Division of Neuroscience, Scientific Institute and University Hospital San Raffaele, Milan, Italy. Results: A total of 112 patients with PD at the stage of hemiparkinsonism and 107 HC were included at baseline. Number of patients included in the analyses of different domains (evaluation of motor and nonmotor symptoms, cognitive disturbances, psychiatric and sleep problems, ICB, autonomic dysfunction, quality of life or neuroimaging) varied depending of data availability. In addition, a total of 75 patients with advanced PD were included as a reference group for the analysis of nonmotor symptoms and quality of life. This is a cross sectional study at baseline (early PD patients vs. HC) and a prospective observational study of patients with early PD. The most frequent initial symptom of PD was hand tremor. Progression of motor symptoms in the initial motor stage of disease was quantified. A trend towards phenoconversion of the tremor dominant form of PD to the postural instability gait disorder form was observed within first 3 years. Mild motor complications were already present at the early disease stage. Motor fluctuations were more frequent compared to dyskinesia. Gait in drug naïve early PD patients was altered by symmetric. Among gait parameters, stide length was mainly affected, whereas a prolonged swing time refered to possible early postural asymmetry. Specific laboratory parameters were defined as potential predictors of freezing of gait after 5 years of disease duration. Mild cognitive impairment (MCI) in multiple domains was relatively frequent in early disease stages. MCI was associated with depression, anxiety and sleep disturbances. Progression of cognitive decline in multiple domains was observed over time. Claster analysis revealed a mild diffuse motor phenotype of PD that gained more cognitive problems over 3-year follow up compared to mild predominantly motor phenotype...
Faculty:
Универзитет у Београду, Медицински факултет
Date:
27-09-2021
Keywords:
Parkinsonova bolest, rani stadijum, hemiparkinsonizam, motorni simptomi, nemotorni simptomi, progresija / Parkinson's disease, early stage, hemiparkinsonism, motor symptoms, nonmotor symptoms, progression