Association of NRF2, SOD2 and GPX1 gene polymorphisms with markers of oxidative stress and prognosis in patients with end stage renal disease
Povezanost polimorfizama NRF2, SOD2 I GPX1 gena sa pokazateljima oksidativnog distresa i prognozom kod bolesnika sa terminalnom bubrežnom slabošću
Author
Jerotić, Đurđa
Mentor
Matić, Marija
Committee members
McClements, Lana
Simić, Tatjana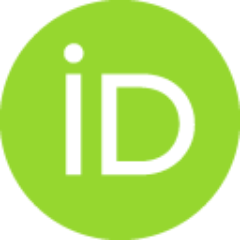 Savić Radojević, Ana
Šuvakov, Sonja

Abstract
Background: Impaired redox homeostasis is a hallmark of end-stage renal disease (ESRD). Both excessive production of reactive oxygen species (ROS) and impaired antioxidant function play role in systemic oxidative stress in these patients. Polymorphisms of antioxidant genes may influence individual susceptibility towards ESRD, oxidative stress, cardiovascular complications, as well as prognosis in ESRD patients. Aims: The aim of this study was to assess the association of antioxidant nuclear factor E2-related factor 2 (Nrf2) rs6721961, superoxide dismutase 2 (SOD2) rs4880 and glutathione peroxidase 1 (GPX1) rs1050450 gene polymorphisms with the risk of ESRD development and their functional significance in terms of the level of oxidative stress byproducts and soluble cellular adhesion molecules in ESRD patients. Furthermore, the predictive power of two biomarker panels in terms of the 8-year overall and cardiovascular survival in ESRD patients was evaluated. The first biomarker panel was
...
comprised of a specific combination of Nrf2, SOD2, GPX1 and glutathione S-transferase M1 (GSTM1) genotypes. The second biomarker panel was consisted of a combination of byproducts of oxidative stress, circulating adhesion molecules and GSTM1 deletion polymorphism. A functional role of GSTM1 deletion on endothelial dysfunction in uremic milieu was explored in vitro, using human umbilical vein endothelial cells (HUVECs). Methods: Polymorphisms of Nrf2 rs6721961, SOD2 rs4880, GPX1 rs1050450 and GSTM1 genes were determined by PCR in 256 ESRD patients and 374 controls. Byproducts of oxidative stress (thiol and carbonyl groups, advanced oxidative protein products (AOPP), nitrotyrosine, malondialdehyde (MDA), malondialdehyde adducts (MDAadd), total oxidant status (TOS) and prooxidant-antioxidant balance (PAB)), were analyzed in plasma of ESRD patients spectrophotometricaly or by ELISA. Concentration of soluble cell adhesion molecules (soluble vascular cell adhesion molecule-1 (sVCAM-1) and soluble intercellular adhesion molecule-1 (sICAM-1)) was determined by ELISA. In vitro part of this study was conducted on GSTM1+/+ HUVECs and HUVECs silenced for the GSTM1 (GSTM1+/-) which were treated with 30% control or uremic serum for 6 h. Oxidative stress parameters in HUVECs were analyzed as follows: total ROS by flow cytometer, MDA by ELISA and SOD and GPX activity spectrophotometrically. Expression of 105 cytokines in HUVECs was determined by Proteome Array. Expression of ICAM-1 and VCAM-1 proteins in HUVECs was assessed by Western blot...
Uvod: Poremećaj redoks homeostaze predstavlja obeležje terminalne bubrežne slabosti (TBS). Prekomerno stvaranje slobodnih radikala i smanjena antioksidativna zaštita imaju značajnu ulogu u pojavi sistemskog oksidativnog stresa kod bolesnika sa TBS. Polimorfizmi antioksidativnih gena mogu uticati na individualnu podložnost za TBS, oksidativni stres, kardiovaskularne komplikacije, kao i prognozu bolesnika sa TBS. Ciljevi: Cilj ove studije bio je da se ispita povezanost polimorfizama gena koji kodiraju regulatorne i katalitičke antioksidativne proteine, Nrf2 rs6721961, superoksid dismutazu 2 (SOD2) rs4880 i glutation peroksidazu 1 (GPX1) rs1050450 sa podložnošću za nastanak TBS, kao i njihov funcionalni značaj u pogledu nivoa pokazatelja oksidativnog oštećenja lipida i proteina i nivoa adhezionih molekula u plazmi bolesnika sa TBS. Pored toga, cilj ove studije bio je da se ispita prognostički značaj dva panela biomarkera u odnosu na opšte i kardiovaskularno preživljavanje bolesnika sa TBS
...
nakon 8 godina praćenja. Prvi panel biomarkera sastojao se od specifične kombinacije Nrf2, SOD2, GPX1 i glutation S-transferaze M1 (GSTM1) genotipova. Drugi panel biomarkera se sastojao od kombinacije pokazatelja oksidativnog stresa, adhezionih molekula i polimorfizma GSTM1 gena. Funkcionalna uloga GSTM1 delecionog polimorfizma u nastanku endotelne disfunkcije u uremijskim uslovima ispitana je in vitro, korišćenjem kulture endotelnih ćelija (engl. human umilical vein endothelial cells - HUVECs). Materijal i metode: Polimorfizmi Nrf2 rs6721961, SOD2 rs4880, GPX1 rs1050450 i GSTM1 gena su određeni PCR metodom kod 256 TBS bolesnika i 374 pripadnika kontrolne grupe. Pokazatelji oksidativnog stresa (tiol i karbonilne grupe, napredni produkti oksidacije proteina (AOPP), nitrotirozin, malondialdehid (MDA), malondialdehid adukti (MDAadd), ukupni oksidativni status (TOS) i prooksidativni-antioksidativni balans (PAB)) analizirani su u plazmi TBS bolesnika spektrofotometrijski ili ELISA metodom. Koncentracije humanog solubilnog vaskularnog adhezivnog molekula-1 (sVCAM-1) i humanog solubilnog intracelularnog adhezivnog molekula-1 (sICAM-1) analizirani su ELISA metodom. In vitro deo ove studije sproveden je na GSTM1+/+ HUVEC ćelijama i HUVEC ćelijama utišanim za GSTM1 gen (GSTM1+/-) koje su tretirane 30% kontrolnim ili uremijskim serumom tokom 6 sati. Pokazatelji oksidativnog stresa u HUVEC ćelijama su analizirani na sledeći način: protočnim citometrom – ukupne reaktivne vrste kiseonika, ELISA metodom – MDA, spektrofotmetrijski – aktivnost SOD i GPX enzima. Metodom proteoereja je određena ekspresija 105 citokina u HUVEC ćelijama. Ekspresija ICAM-1 i VCAM-1 proteina analizirana je metodom imunoblota...
Faculty:
University of Belgrade, School of Medicine
Date:
29-09-2021
Projects:
Keywords:
end stage renal disease, Nrf2, SOD2, GPX1, GSTM1, gene polymorphism, oxidative stress, HUVECs, cytokines / terminalna bubrežna slabost, Nrf2, SOD2, GPX1, GSTM1, polimorfizam gena, oksidativni stres, HUVEC, citokini