Mogućnost iskorišćenja semenki jabuka kao nusproizvoda prehrambene industrije
Possibility of utilizing apple seeds as by-product of food industry
Author
Purić, Miloš
Mentor
Rabrenović, Biljana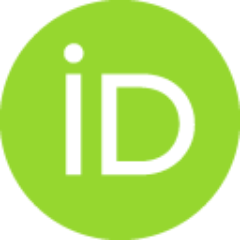 Committee members
Rac, Vladislav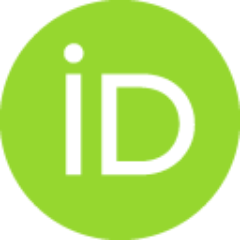 Lević, Steva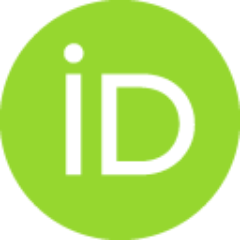 Malićanin, Marko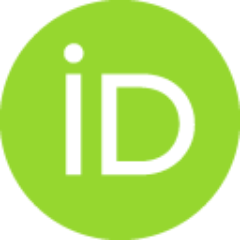 Demin, Mirjana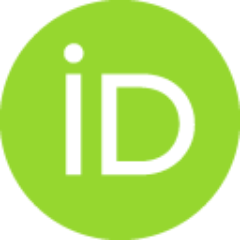 Abstract
ekološki i ekonomski problem. Ovaj otpad sadrži potencijalno vredne nusproizvode, kao što su semenke jabuka. U disertaciji su ispitane mogućnosti iskorišćenja semenki jabuka sorti Ajdared, Zlatni Delišes i Šumatovka. Iz semenki su, postupkom hladnog ceđenja, izdvojena ulja. Na osnovu ispitivanja fizičkohemijskih parametara, sva tri ulja su ispunjavala uslove kvaliteta za ovu kategoriju, prema Pravilniku. Sadržaji nezasićenih masnih kiselina (89,56-90,09 %), tokoferola (23,4-45,1 mg/100g) i polifenola (2,42–3,81 mgGAE/100g), pokazali su da se radi o uljima visoke nutritivne vrednosti. Najbolju oksidativnu stabilnost na DSC testu, imalo je ulje semenki Šumatovke, a najjača antioksidativna aktivnost, ispitana DPPH i ABTS testom, utvrđena je u ulju semenki sorte Zlatni Delišes. Drugi deo istraživanja je bio posvećen inkapsulaciji ulja, u pogodne nosače, metodama elektrostatičke ekstruzije i sprej-sušenja. Obe metode su pokazale visok stepen efikasnosti (prosečno 92,6 % i 85,7 %, redom), či
...
me je omogućena lakša manipulacija uljem. Rezultati Oven testa su pokazali da inkapsulacija, u određenoj meri, pruža zaštitu uljima od oksidacije. Zaostala obezmašćena pogača od isceđenih semenki, korišćena je kao delimična zamena (5 % i 20 %) za pšenično brašno, u proizvodnji hleba. Hlebovi obogaćeni pogačom su imali značajno veći sadržaj hranljivih vlakana, proteina, polifenola i bolju svežinu u odnosu na standardni hleb. Delovi pogače su se jasno uočavali na poprečnom preseku obogaćenih hlebova, što je doprinelo njihovom atraktivnom izgledu. Konstatovano je da ulje, inkapsulati ulja i obezmašćena pogača mogu imati upotrebnu vrednost u praksi, što semenke jabuka u potpunosti čini iskoristljivim.
After the industrial processing of apples, there remains about 25 % of apple pomace, which is an environmental and economic problem. This waste contains potentially valuable by-products, such as apple seeds. In this dissertation, the possibilities of utilization of apple seeds of the varieties Ajdared, Zlatni Delišes, and Šumatovka were examined. Oils were extracted from the seeds by cold pressing. Based on their physico-chemical parameters, all three oils met the quality requirements for this category, according to the official regulations. The content of unsaturated fatty acids (89.56-90.09 %), tocopherols (23.4-45.1 mg/100g) and polyphenols (2.42-3.81 mgGAE/100g) showed that these oils had high nutritional value. Šumatovka seeds had the best oxidative stability according to the DSC test, whereas Zlatni Delišes had the strongest antioxidant activity, tested by the DPPH and ABTS tests. The encapsulation of oils by electrostatic extrusion and spray-drying methods showed high degree of
...
efficiency (on average 92.6 % and 85.7 %, respectively), which enabled easier oil manipulation. The results of the Owen test showed that encapsulation provided partial protection from oxidation. Residual defatted apple seed cake was used as a partial substitute (5 % and 20 %) for wheat flour in the production of bread. Breads enriched with different portions of cake had a significantly higher content of dietary fiber, proteins, polyphenols, and better freshness compared to the standard bread. In addition, the enriched breads have an attractive appearance, pleasant tactile sensation during chewing, and smell. It was concluded that oil, oil encapsulates, and enriched bread can all be used in the manufacture, which makes apple seeds completely usable.
Faculty:
Универзитет у Београду, Пољопривредни факултет
Date:
21-09-2021
Keywords:
ulje semenki jabuke / apple seed oil / cold pressed / fatty acids / tocopherols / polyphenols / antioxidant activity / oxidative stability / encapsulation / defatted ground oil cake / enriched breads / hladno ceđeno / masne kiseline / tokoferoli / polifenoli / antioksidativna aktivnost / oksidativna stabilnost / inkapsulacija / obezmašćena samlevena pogača / obogaćeni hleb