Opšte i specifične mere prevencije hepatitis B virusne infekcije među zdravstvenim radnicima
General and specific measures to prevent hepatitis B virus infection among healthcare professionals
Author
Bogdanović, Vasić, Slobodanka
Mentor
Brestovački, Svitlica, Branislava
Ružić, Maja
Committee members
Milutinović, Dragana
Preveden, Tomislav
Simin, Dragana
Kovačević, Nadica
Stevanović, Goran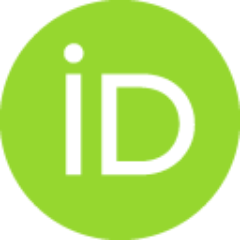 Abstract
Hepatitis B virusna (HBV) infekcija zbog visoke stope prevalencije i teških posledica po zdravstveno stanje obolelih, predstavlja opasnost po javno zdravlje na globalnom nivou. Zdravstveni radnici su zbog prirode svog posla vulnerabilna kategorija, koja je izloženija nastanku krvno-prenosivih infekcija (KPI) u odnosu na ostatak populacije. Osnovna mera prevencije HBV infekcije u zdravstvenim ustanovama je vakcinacija, sprečavanje ekspozicije i adekvatna postekspoziciona profilaksa. U našoj zemlji nisu javno dostupni podaci o obuhvatu zdravstvenih radnika vakcinacijom, stepenu njihove zaštite tj. vrednostima titra antitela (anti HBsAt), broju akcidenata na radnom mestu i merama profilakse nakon profesionalnog izlaganja biološkom materijalu pacijenta. Utvrditi stepen profesionalne izloženosti zdravstvenih radnika HBV infekciji, utvrditi obuhvat vakcinacijom protiv HB u posmatranom uzorku, odrediti vrednosti anti HBsAt uzorkovanjem krvi ispitanika, odrediti stepen korišćenja ličnih zaštit
...
nih sredstava i poštovanje zaštitnih mera. Istraživanje je sprovedeno u opštoj bolnici "Dr Laza K. Lazarević" i domu zdravlja "Dr Draga Ljočić" u Šapcu kao deskriptivno - korelaciona studija preseka. Uzorak je činilo 200 zdravstvenih radnika (lekara i medicinskih sestara - tehničara), po 100 iz obe ustanove. Kao instrument istraživanja korišćeni su: Upitnik o zaštiti radnika od KPI, Upitnik o utvrđivanju prediktivnih faktora specifične zaštite protiv HBV i Upitnik o oceni radnog mesta zaposlenih u smislu poštovanja zaštitnih mera. Izloženost riziku od KPI prepoznalo je 97% ispitanika; obuhvat vakcinacijom protiv HBV iznosi 100%, od čega je kompletno vakcinisano 89,5% ispitanika; 85% uzorka ima zaštitni titar antitela (HBsAt≥10mUI/ml); 88% koristi lična zaštitna sredstva; mere zaštite od infekcije se u najvećem delu poštuju, iako postoji razlika u korišćenju rukavica prilikom vađenja krvi pacijentima, aplikovanja i.v. terapije i plasiranja i.v. kanile između zaposlenih u domu zdravlja i bolnici. Utvrđena je pozitivna korelacija između vrednosti titra anti HBsAt i zanimanja ispitanika, kontinuiteta sprovođenja zaštite, obavljanja medicinsko - tehničkih radnji, broja aplikovanih doza vakcine i preležanog hepatitisa, a negativna korelacija između titra antitela i telesne visine, autoimunih i onkoloških bolesti ispitanika. Zbog visokog nivoa ekspozicije i nepostojanja zaštite kod određenog broja ispitanika, treba sačiniti program za prevladavanje i upravljanje KPI u zdravstvenim ustanovama. WHO je donela čitav niz strategija i dokumenata koji imaju za cilj eliminaciju HB do 2030. godine, pa aktivnosti referentnih institucija treba usmeriti ka usvajanju sličnih planova i programa za upravljanje prevencijom HBV infekcije, kako u opštoj populaciji tako i u zdravstvenim ustanovama.
Hepatitis B virus (HBV) infection due to the high prevalence rate and severe consequences to the patients health poses a threat to public health globally. Due to the nature of their work, health care workers are a vulnerable category that is more exposed to the development of blood-borne diseases (BBD) compared to the rest of the population. The basic measure of prevention of HBV infection in health care institutions is vaccination, prevention of exposure and adequate post-exposure prophylaxis. In our country data is not publicly avaliable, on the coverage of health workers with vaccination, the level of their protection, ie. antibody titer values (anti HBsAt), the number of accidents at the workplace, and prophylaxis measures after professional exposure to the patient's biological material. To determine the degree of occupational exposure of health workers to HBV infection, to determine the coverage by vaccination against HB in the observed sample, to determine the values of anti HBsA
...
t by sampling the blood of subjects, to determine the use of personal protective equipment and compliance with HBV prevention measures.The research was conducted in the general hospital "Dr Laza K. Lazarevic" and the health center "Dr Draga Ljocic" in Sabac as a descriptive-correlation cross-sectional study. The sample consisted of 200 health workers (doctors and nurses-technicians), 100 from each institution. As a research instrument, the following were used: Questionnaire on protection of workers from BBD, Questionnaire on determining predictive factors of specific protection against HBV, and Questionnaire on employees job evaluation in terms of compliance with protective measures. 97% of respondents recognized exposure to BBD risk, HBV vaccination coverage is 100% out, of which 89.5% of subjects were completely vaccinated; 85% of the sample has a protective antibody titer (HBsAt≥10mUI/L); 88% use personal protective equipment; infection protection measures are mostly complied with, although there is a difference in the use of gloves when taking blood from patients, applying i.v. therapy and placement i.v. cannulas between health center and hospital staff. There was a positive correlation between the value of anti HBsAt titer and examinee occupations, continuity of protection implementation, performing medical technical work, the number of administered doses of vaccine and persons who had hepatitis, and a negative correlation between antibody titer and body height, autoimmune and oncological diseases of the examinees. Due to the high level of exposure and lack of protection for a certain number of respondents, a program should be developed to overcome and manage BBD in health care institutions. The WHO has adopted a number of strategies and documents aimed at eliminating HB by 2030, so the activities of reference institutions should be directed towards the adoption of similar plans and programs for managing the prevention of HBV infection in the general population and in health care institutions.
Faculty:
University of Novi Sad, Faculty of Medicine
Date:
29-10-2021
Keywords:
hepatitis B + prevencija i kontrola / Hepatitis B + prevention and control / Health Personnel / Occupational Exposure / Accidents, Occupational / Hepatitis B Vaccines / Vaccination Coverage / Hepatitis B Antibodies / Post-Exposure Prophylaxis / Personal Protective Equipment / Surveys and Questionnaires / zdravstveni radnici / profesionalna izloženost / akcidenti na radu / vakcine protiv hepatitisa B / obuhvat vakcinacijom / antitela na hepatitis B antigene / postekspoziciona profilaksa / lična zaštitna oprema / ankete i upitnici
Related items
Showing items related by title, author, creator and subject.
Majstorović, Biljana

(University of Kragujevac, Faculty of Medical Sciences,

05-07-2016

)

Dakić, Zoran

(University of Novi Sad, Faculty of Medicine,

02-02-2017

)

Пете, Мариа

(University of Novi Sad, Faculty of Medicine,

28-12-2021

)