Optimizacija proizvodnje ksantana na sirovom glicerolu primenom lokalnog izolata Xanthomonas sp.
Optimization of xanthan production on crude glycerol by local isolates Xanthomonas sp.
Author
Zahović, Ida
Mentor
Trivunović, Zorana
Committee members
Dodić, Jelena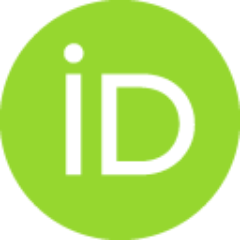 Trivunović, Zorana
Danilović, Bojana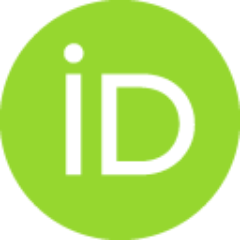 Abstract
Ksantan predstavlja netoksiĉan, biokompatibilan i biorazgradiv polisaharid mikrobiološkog porekla, koji se na industrijskom nivou uobiĉajeno dobija delovanjem referentnog soja Xanthomonas campestris ATCC 13951 na kultivacionom medijumu odgovarajućeg sastava, u optimalnim uslovima, diskontinualno, submerznom aerobnom biosintezom u bioreaktorima zapremine 100000 l. Glukoza i saharoza su najĉešće korišćeni izvori ugljenika u medijumima za biosintezu. MeĊutim, porast cene i sve veća potraţnja za pomenutim šećerima ukazuju na potrebu primene alternativnih supstrata niţe trţišne vrednosti. Nauĉna istraţivanja ukazuju na mogućnost iskorišćenja otpadnog glicerola kao sirovine za dobijanje ksanatana zadovoljavajućeg kvaliteta. Istraţivanja koja se odnose na razvoj biotehnološkog postupka proizvodnje ksantana na sirovom glicerolu još uvek su u poĉetnim fazama, a uzrok tome je oteţana metaboliĉka aktivnost primenjenog proizvodnog mikroorganizma, ali i heterogen sastav same sirovine. Uzimajući u o
...
bzir sve navedeno, javila se potreba za pronalaskom proizvodnog soja koji uspešno metaboliše glicerol i biosintetiše ksantan, kao i za optimizacijom postupka njegovog dobijanja, a sve sa ciljem postizanja najveće efikasnosti bioprocesa Osnovni cilj istraţivanja ove doktorske disertacije bio je optimizacija proizvodnje ksantana metaboliĉkom aktivnošću lokalnog izolata Xanthomonas sp. na kultivacionom medijumu sa sirovim glicerolom kojeg generiše industrija biodizela na teritoriji Republike Srbije. U okviru istraţivanja obuhvaćenih ovom doktorskom disertacijom izvršen je skrining mogućnosti biosinteze ksantana referentnim sojem Xanthomonas campestris ATCC 13951 i izolatima roda Xanthomonas na polusintetiĉkim medijumima sa glukozom i komercijalnim glicerolom. Nakon toga prikupljen je reprezentativni uzorak sirovog glicerola iz industrije biodizela u Republici Srbiji i analiziran je njegov sastav, što je praćeno skriningom mogućnosti biosinteze ksantana pomenutim sojevima roda Xanthomonas na medijumu sa prethodno okarakterisanim sirovim glicerolom. Najproduktivniji i najefikasniji proizvodni soj, u pogledu konverzije vaţnih nutrijenata prilikom kultivacije na medijumu sa sirovim glicerolom, primenjen je u daljim istraţivanjima kao proizvodni mikroorganizam. Standardizacija pripreme inokuluma za biosintezu ksantana odabranim proizvodnim sojem na medijumu sa sirovim glicerolom, a potom i formulacija sastava medijuma sa sirovim glicerolom za biosintezu ksantana izvršena je primenom statistiĉkog planiranja eksperimenata u kombinaciji sa savremenim metodama modelovanja i optimizacije bioprocesa. Poslednja faza ispitivanja iz okvira ove doktorske disertacije podrazumevala je uvećanje razmera razvijenog laboratorijskog biotehnološkog postupka proizvodnje ksantana na medijumu sa sirovim glicerolom. Na osnovu dobijenih rezultata konstatovano je da je veća uspešnost bioprocesa ostvarena prilikom biosinteze u u laboratorijskom bioreaktoru ukupne zapremine 14 l. U navedenom ogledu biosintetisan je ksantan u koncentraciji od 13,95 g/l, molekulske mase 3,42·105 g/mol, prilikom ĉega je ostvarena znaĉajna konverzija glicerola u ksantan, od 98,44%. Vrednosti konverzije glicerola, ukupnog azota i ukupnog fosfora ostvarene u ovoj fazi istraţivanja iznosile su 85,39%, 69,01% i 43,72%, redom. Rezultati ostvareni u svim fazama istraţivanja iz okvira ove doktorske disertacije potvrĊuju da se sirovi glicerol moţe primeniti kao sirovina u ekonomski isplativijoj biotehnološkoj proizvodnji ksantana primenom soja Xanthomonas euvesicatoria PAP LIST 4.
Xanthan is a non-toxic, biocompatible and biodegradable polysaccharide of microbial origin, industrially produced using the reference strain Xanthomonas campestris ATCC 13951 under optimal conditions, discontinuously, by submerged aerobic biosynthesis in bioreactors with a volume of 100000 L. Glucose and sucrose have been used for decades as the most suitable carbon sources in cultivation media for xanthan production. However,rrising prices and increasing demand for these sugars indicate the necessary exploitation of alternative substrates of lower market value. Results from several researches indicate the possibility of using crude glycerol as a raw material for production of xanthan of satisfactory quality. Research related to the development of a biotechnological process of the production of xanthan on glycerol is still in initial stages, due to impaired metabolic activity of the applied production microorganism and complex content of crude glycerol. Considering all aforementioned,
...
there is a need for isolation of new strains able to metabolize glycerol and produce xanthan, as well as to optimize the process of production, with the aim of achieving the highest efficiency of bioprocess. Within the research of this PhD thesis, screening of reference strain Xanthomonas campestris ATCC 13951 and local wild-type Xanthomonas spp. for xanthan biosynthesis using media with gluceose and commercial glycerol. Aftewards, a representative sample of crude glycerol from the biodiesel industry in the Republic of Serbia was collected and its composition was analyzed, followed by screening of aforementioned Xanthomonas strains for xanthan biosynthesis using media with previously characterized crude glycerol. The most productive and most efficient Xanthomonas strain, in terms of conversion of important nutrients during cultivation on medium containing crude glycerol, was used in further research as a producing microorganism. Standardization of inoculum preparation for xanthan biosynthesis by selected producing strain on medium containing crude glycerol, and formulation of crude glycerol-based medium composition for xanthan biosynthesis was performed by applying statistical planning of experiments in combination with modern methods of modeling and optimization of bioprocesses. The final phase of research within the framework of this PhD thesis involved increasing the size of the developed laboratory biotechnological procedure for the production of xanthan on a crude glycerol-based medium. Based on the obtained results, it was concluded that the higher success of the bioprocess was achieved during the biosynthesis in the laboratory bioreactor with a total volume of 14 l, which resulted with production of xanthan of molecular weight of 3.42·105 g/moL in a concentration of 13.95 g/L and conversion rate of carbon source into product of 98.44%. The conversion rates of glycerol, total nitrogen and total phosphorus achieved in this phase of the study were 85.39%, 69.01% and 43.72%, respectively. the results arising from the research performed in the framework of this PhD thesis indicate that crude glycerol has strong potential for the efficient and cost-effective biotechnological production of xanthan by strain Xanthomonas euvesicatoria PAP LIST 4.
Faculty:
Универзитет у Новом Саду, Технолошки факултет
Date:
03-12-2021
Keywords:
Ksantan / Xanthan / Xanthomonas campestris / biotechnological production / crude glycerol / optimization / Xanthomonas campestris / biotehnološka proizvodnja / sirovi glicerol / optimizacija