Razvoj antitumorske strategije primenom inhibicije tioredoksin-reduktaze 1 u ćelijskim modelima glioblastoma i neuroblastoma
Development of antitumor strategy by inhibition of thioredoxin reductase 1 in cell models of glioblastoma and neuroblastoma
Author
Jovanović, Mirna
Mentor
Podolski-Renić, Ana
Committee members
Dacić, Sanja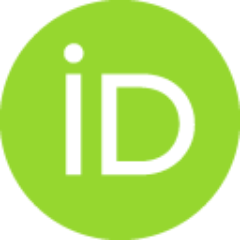 Pešić, Milica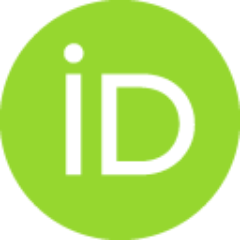 Laketa, Danijela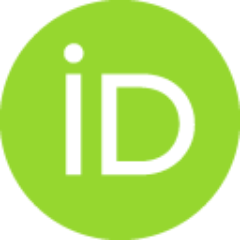 Dragoj, Miodrag

Abstract
Tioredoksinski sistem, ćelijski redoks regulator, ima važnu ulogu u nastanku tumora, progresiji, metastazi i sticanju rezistencije na lekove. Povišena ekspresija tioredoksin-reduktaze 1 (TrxR1) je u korelaciji sa stepenom maligniteta glioblastoma i neuroblastoma. Cilj ove disertacije bio je ispitivanje potencijala Ugi-tipa Majklovih akceptora (UMA) – inhibitora TrxR1 za lečenje glioblastoma i neuroblastoma, kao i u prevazilaženju višestruke rezistencije na hemioterapeutike. Shodno tome, ispitana je efikasnost UMA u inhibiciji TrxR1; zatim, dejstvo UMA inhibitora na rast ćelija neuroblastoma, glioblastoma i normalnih ćelija. Pokazano je da UMA inhibitori snažnije inhibiraju rast proliferišućih ćelija (neuroblastoma, glioblastoma i keratinocita) u odnosu na neproliferišuće mononuklearne ćelije krvi. Mehanizam antitumorskog dejstva dva najpotentnija inhibitora, DVD-444 i DVD-445, je ispitan na senzitivnim i rezistentnim ćelijama glioma. UMA inhibitori su prouzrokovali oksidativni stres, d
...
epolarizaciju mitohondrija i povišenu ekspresiju antioksidativnih enzima u ćelijama glioma. Utvrđeno je da imaju citotoksično, antiproliferativno i antiinvazivno dejstvo na ćelije glioma, kao i da povećavaju njihovu osetljivost na temozolomid. UMA inhibitori su suprimirali aktivnost P-glikoproteina (P-gp) i povećali osetljivost rezistentnih ćelija glioma na paklitaksel. Okarakterisani su antitumorski efekti serije inhibitora TrxR1 analognih DVD-445. Analozi DVD-445, su indukovali oksidativni stres, ćelijsku smrt i inhibirali aktivnost P-gp u ćelijama glioma u većoj meri od DVD-445. Rezultati ove disertacije ukazuju da je inhibicija TrxR1 perpsektivna strategija za lečenje glioblastoma i neuroblastoma, i da su UMA inhibitori TrxR1 dobri kandidati za razvoj novih hemioterapeutika.
Thioredoxin system, cell redox regulator, has important role in tumor development, progression, metastasis and chemoresistance. Thioredoxin reductase 1 (TrxR1) high expression is in correlation with glioblastoma and neuroblastoma malignancy. Goal of this dissertation was investigating potential of Ugy-type Michael acceptors (UMAs) – TrxR1 inhibitors, for glioblastoma and neuroblastoma treatment, as well as in overcoming multidrug resistance. Accordingly, potential of TrxR1 inhibition by UMA was tested in vitro, followed by testing of UMA inhibitors on cell growth of neuroblastoma, glioblastoma and normal cells. UMA inhibitors demonstrated a stronger inhibitory effect on proliferating cells (neuroblastoma, glioblastoma, keratinocytes) in comparison to non-proliferating blood mononuclear cells. Antitumor effect mechanism of two most potent compounds, DVD-444 and DVD-445, was tested in sensitive and resistant glioma cells. UMA inhibitors caused oxidative stress, mitochondrial depolarisati
...
on and elevated expression of antioxidant enzymes in glioma cells, showed cytotoxic, antiproliferative and anti-invasive effect, and sensitized glioma cells to temozolomide. UMA inhibitors suppressed P-glycoprotein (P-gp) activity and sensitized resistant glioma cells to paclitaxel. Antitumor effects of DVD-445 analogue compounds were investigated. DVD-445 analogues induced oxidative stress, cell death and inhibited P-gp activity in glioma cells, at greater extent than DVD-445. Results presented here suggest that TrxR1 inhibition is a promising strategy in treating glioblastoma and neuroblastoma and that UMA inhibitors are aspiring candidates for novel chemotherapy development.
Faculty:
Универзитет у Београду, Биолошки факултет
Date:
28-09-2021
Projects:
Keywords:
tioredoksinski (Trx) sistem, tioredoksin-reduktaza 1 (TrxR1), inhibitori TrxR1, gliomi, neuroblastomi, Ugi-tip Majklovih akceptora (UMA), oksidativni stres, rezistencija na lekove / thioredoxin (Trx) system, thioredoxin reductase 1 (TrxR1), thioredoxin reductase 1 inhibitors, glioma, neuroblastoma, Ugi-type Michael acceptors (UMAs), oxidative stress, multidrug resistance