Sinergistički uticaj giberelina i svetlosti na indukciju somatske embriogeneze iz lateralnih korenova spanaća (Spinacia orelacea L.) in vitro
Synergistic effect of gibberellin and light on the induction of somatic embryogenesis from lateral roots of spinach (Spinacia oleracea L.) in vitro
Doktorand
Belić, Maja
Mentor
Milojević, Jelena
Članovi komisije
Janošević, Dušica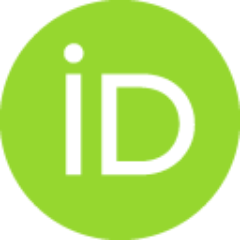 Zdravković-Korać, Snežana
Cvetić Antić, Tijana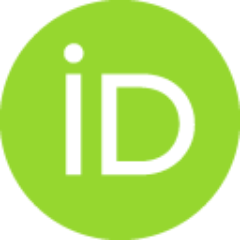 Pavlović, Suzana

Sažetak
U ovom radu analiziran je uticaj giberelina (GA) i svetlosti na indukciju somatske embriogeneze iz apikalnih odsečaka korenova spanaća sorte "Matador". Izolovani organi kultivisani su u uslovima in vitro na medijumu za indukciju somatske embriogeneze, koji je sadržao 20 μM α-naftil-sirćetnu kiselinu (NAA) i 5 μM giberelnu kiselinu (GA3). Velika varijabilnost u embriogenom potencijalu spanaća, koja je posebno izražena kod sorte "Matador", otežava proučavanje delovanja drugih faktora na proces somatske embriogeneze. Analizom embriogenog potencijala nasumično izabranih klijanaca dobijenih isklijavanjem semena sorte "Matador" devet različitih evropskih proizvođača semena, uočeno je značajno variranje frekvence regeneracije (0-100%) između populacija i individua u okviru populacije, kao i prosečnog broja somatskih embriona (SE) po eksplantatu (0-14.4 po populaciji, odnosno 0-36 po eksplantatu pojedinačnih klijanaca). Rezultati ukazuju na važnost odabira biljnog materijala za eksperiment, je
...
r on može značajno uticati na interpretaciju rezultata. Stoga je u ovom radu razvijena i uspešno korišćena metoda uzorkovanja biljnog materijala, izlaganjem jednakog broja odsečaka korenova svakog klijanca svim tretmanima u okviru eksperimenta, čime je prevaziđen uticaj varijabilnosti biljnog materijala usled genetičkih i drugih uticaja. U cilju ispitivanja mehanizma kojim GA3 indukuje proces somatske embriogeneze, testiran je uticaj paklobutrazola (PAC), inhibitora biosinteze GA i trihostatina A (TSA), inhibitora deacetilaze histona, na ovaj proces. Suprotno očekivanju, PAC je delovao sinergistički sa GA3 i NAA u stimulaciji somatske embriogeneze. U kombinaciji sa NAA+GA3, 1–10 M PAC je uticao na povećanje embriogenog potencijala, sa najvećim efektom pri 2.5 μM PAC. U kombinaciji sa NAA, koji sam po sebi nije dovoljan za indukciju somatske embriogeneze, bila je potrebna nešto viša koncentracija PAC za dostizanje značajnog embriogenog odgovora—10 M PAC za eksplantate nasumično izabranih klijanaca i 5 M PAC za eksplantate genetički predisponiranih jedinki prema procesu somatske embriogeneze. TSA (0.1–5 μM primenjen u trajanju od 1, 7 ili 14 dana) nije mogao da zameni ni NAA ni GA3 u indukciji somatske embriogeneze, ali je u kombinaciji sa 10 μM NAA+5 μM GA3 ili 20 μM NAA+5 μM GA3 uticao na značajno povećanje embriogenog potencijala eksplantata. Pozitivan uticaj TSA na indukciju somatske embriogeneze je pre svega zavisio od dužine trajanja tretmana. Duži TSA treatman je bio potreban u kombinaciji sa nižom koncentracijom NAA i obrnuto. Uočen je i značajan uticaj dimetil sulfoksida, koji je korišćen kao rastvarač TSA, na povećanje embriogenog potencijala eksplantata. Kvalitet svetlosti je takođe značajno uticao na embriogeni potencijal eksplantata. Najveći embriogeni potencijal su imali eksplantati kultivisani pod plavom LED svetlošću. Eksplantati kultivisani pod belom LED i fluorescentnom svetlošću su imali značajno niži embriogeni potencijal, dok je regeneracija somatskih embriona bila potpuno inhibirana u eksplantatima kultivisanim pod crvenom LED svetlošću ili u mraku. Da bi se rasvetlio mehanizam delovanja GA i svetlosti na indukciju procesa somatske embriogeneze, sprovedena je detaljna analiza metabolizma GA u eksplantatima tokom indukcije somatske embriogeneze analizom ekspresije gena koji kodiraju ključne enzime za biosintezu (SoGA20-ox1 i SoGA3-ox1) i inaktivaciju (SoGA2-ox1, SoGA2-ox2 i SoGA2-ox3) GA, kao i sadržaja endogenih GA. Najveće razlike između embriogenih eksplantata (kultivisanih na medijumu sa NAA+GA3), i neembriogenih eksplantata (kultivisanih na medijumu bez biljnih regulatora rastenja i razvića ili na medijumu sa GA3 ili NAA) su detektovane u ekspresiji SoGA20-ox1 i SoGA2-ox2 gena...
In this work, the impact of gibberellins (GA) and light, on somatic embryo initiation in vitro from root apices of spinach seedlings (cv. Matador) was studied. The explants were cultivated on induction medium supplemented with 20μM α-naphthaleneacetic acid (NAA) and 5 μM gibberellic acid (GA3). A high variability in embryogenic capacity of spinach, especially in the cultivar "Matador", impedes studying the effects of other factors on the induction of somatic embryogenesis. Analysis of embryogenic potential of randomly chosen seedlings, obtained from seeds of cv. "Matador" purchased from nine European seed companies, showed significant variation in the regeneration frequency (0-100%) among populations and individuals within the population, as well as in the mean SE number per explant (0-14.4 and 0-36 per population and per individual seedlings' explants, respectively). The results strongly evidenced the importance of the sampling of plant material, because it may significantly affect th
...
e interpretation of the data. With the aim to overcome such high variability of plant material due to genetic and other impacts, a sampling method was developed and successfully applied in the present work. The sampling method implies the exposure of equal number of root explants taken from each seedling to all treatments. In order to investigate the mechanism of GA3 action on somatic embryogenesis induction, the influence of paclobutrazole (PAC), an inhibitor of GA biosynthesis, and trichostatin A (TSA), a histone deacetylase inhibitor, on this process was studied. Unexpectedly, PAC acted synergistically with GA3 and NAA in promoting somatic embryogenesis. In combination with NAA+GA3, 1–10 μM PAC increased embryogenic capacity of the explants, with maximum effect at 2.5 μM PAC. In combination with NAA, which alone is not sufficient to induce somatic embryogenesis, higher concentrations of PAC were required for satisfactory embryogenic response—10 μM PAC for the explants taken from randomly chosen seedlings and 5 μM PAC for the explants derived from the seedlings genetically predisposed for somatic embryogenesis. TSA (0.1–5 μM applied over 1, 7 or 14 days) could not substitute for either NAA or GA3 in somatic embryogenesis induction, although it significantly increased embryogenic capacity of the explants in combination with 10 μM NAA+5 μM GA3 or 20 μM NAA+5 μM GA3. The positive impact of TSA on somatic embryogenesis induction mostly depended on the treatment duration. Longer TSA treatments were required with lower level of NAA and vice versa. In addition, a significant positive impact of dimethyl sulfoxide, used to dissolve TSA, on embryogenic capacity of the explants was observed. The quality of the light also significantly affected the embryogenic potential of the explants. Explants cultured under blue LED light exhibited the highest embryogenic potential. Explants cultured under white LED and fluorescent light had significantly lower embryogenic potential, while somatic embryo regeneration was completely inhibited in explants cultured under red LED light or in the dark. To elucidate the mechanism of action of GA and light on somatic embryogenesis induction, a detailed analysis of GA metabolism in the explants during induction of somatic embryogenesis was performed by analyzing the expression of genes encoding key enzymes in GA biosynthesis (SoGA20-ox1 and SoGA3-ox1) and inactivation (SoGA2-ox1, SoGA2-ox2 and SoGA2-ox3), as well as the endogenous GA content...
Fakultet:
Универзитет у Београду, Биолошки факултет
Datum odbrane:
25-09-2021
Projekti:
Ključne reči:
Dimetil-sulfoksid, ekspresija gena, genotip, giberelini, LED svetlost, paklobutrazol, Spinacia oleracea, somatska embriogeneza, svetlost, trihostatin / Dimethyl sulfoxide, endogenous GA content, genotype, gene expression, gibberellins, light, LED (Light emitting diodes), paclobutrazol, somatic embryogenesis, Spinacia oleracea