Upotreba Ramanske spektroskopije za praćenje dejstava tiolnih radioprotektora na molekularne promene u mozgu pacova izlaganog gama zračenju
The use of Raman spectroscopy to monitor the effect of thiol radioprotectors on molecular changes in the rat brain exposed to gamma radiation
Author
Kočović, Dušica
Mentor
Anđus, Pavle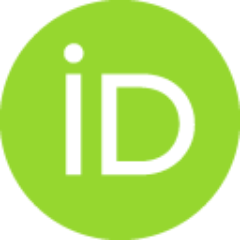 Committee members
Daković, Marko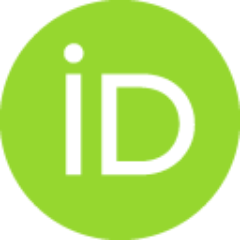 Božić Nedeljković, Biljana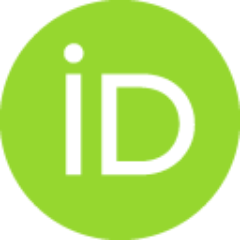 Abstract
Radioprotektori su supstancije koje se koriste za zaštitu organizma od štetnih efekata jonizujućeg zračenja. Tiolno jedinjenje amifostin je jedini lek koji je odobren za kliničku upotrebu. Medjutim, ovaj radioprotektor je efikasan samo ako se primeni pre zračenja i izaziva neke neželjene efekte, pa potraga za efikasnim i netoksičnim radioprotektorom još uvek traje. U ovom itsraživanju ispitivan je efekat novog potencijalnog prirodnog radioprotektora na bazi aminotiola - GL2011. Radi komparacije ispitivan je efekat anizomicina koji je takodje jedan od novih potencijalnih radioprotektora. U svrhu utvrdjivanja molekularnih i ćelijskih promena koje jonizujuće zračenje u prisustvu i odsustvu radioprotektora izaziva na moždanom tkivu upotrebljena je tehnika Ramanske mikrospektroskopije, Sinhrotron FTIR mikrospektroskopija, imunohistohemija, kao i Elisa test za praćenje nivoa inflamatornih molekulskih medijatora – citokina u krvnoj plazmi eksperimentalnih životinja. Mužjaci Albino Wistar paco
...
va starosti 2 meseca bili su izloženi gama zračenju iz radioaktivnog izvora 60Co dozom od 6.7 Gy. Pokazano je da aminotiol GL2011 povećava preživljavanje ozračenih životinja na 75% u poredjenju sa 37.5% preživljavanja ozračenih jedinki bez apliciranog GL2011. Ramanski spektri su ukazali na smanjanje intenziteta traka od nukleinskih kiselina kod preživelih ozračenih životinja nakon 30 dana od tretmana, dok je primena aminotiola GL2011 pokazala efekat oporavka. Slike dobijene konfokalnom mikroskopijom imunofluorescentno obeleženih glijalnih ćelija ukazale su na pozitivan efekat GL2011 na održavanje morfologije astrocita i mikroglije, što je praćeno i smanjenjem ekspresije mikroglijalnog markera Iba-1, dok je procena nivoa citokina u plazmi ukazala na imunomodulatorni efekat aminotiola GL2011. Sa druge strane, pokazano je da primena anizomicina značajno smanjuje procenat piksela mikroglijalnog markera Iba- 1 u mozgu ozračenih pacova. Takodje, detektovan je povećan intenzitet Ramanovih spektralnih traka od nukleinskih kiselina nakon primene anizomicina kao radioprotektora, kao i povećan nivo citokina sa primenom anizomicina posle zračenja. Anizomicin je pokazao sposobnost da deluje inhibitorno na inflamaciju izazvanu zračenjem smanjenjem mikroglijalnih ćelija. Dodatno, anizomicin je ispoljio sposobnost indukovanja stabilizacije genetskog materijala kroz povećan nivo nukleinskih kiselina. Zajedno sa visokom stopom preživljavanja životinja (75% sa anizomicinom primenjenim 30 minuta pre zračenja, i 100% za primenu posle zračenja), ovi nalazi ukazuju na očigledan radioprotektivni mehanizam ovog inhibitora sinteze proteina. Rezultati FTIR spektara su u skladu sa Ramanskim spektrima. Oni pokazuju da bi oba radioprotektora mogla imati stabilizirajući efekat na genetski materijal kao i na sadržaj proteina u tkivu produžene moždine ozračenih pacova.
Radioprotectors are substances used to protect the body from the harmful effects of ionizing radiation. The thiol compound amifostine is the only drug approved for clinical use. However, this radioprotector is effective only if applied before radiation and causes some side effects, so the search for an effective and non-toxic radioprotector is still ongoing. In this study, the effect of a new potential natural radioprotector based on aminothiol - GL2011 was investigated. For comparison, the effect of anisomycin, which is also one of the new potential radioprotectors, was investigated. In order to determine the molecular and cellular changes that ionizing radiation causes in the presence and absence of radioprotectors on brain tissue, the technique of Raman microspectroscopy, Synchrotron FTIR microspectroscopy, immunohistochemistry, as well as the Elisa test for monitoring the levels of inflammatory molecular mediators - cytokines in the blood plasma of experimental animals were used. M
...
ale Albino Wistar 2-month-old rats were exposed to gamma radiation from a 60Co radioactive source at a dose of 6.7 Gy. The aminothiol GL2011 was shown to increase the survival of irradiated animals to 75% compared to 37.5% of the survival of irradiated animals without GL2011 administered. Raman spectra indicated a decrease in the intensity of nucleic acid bands in surviving irradiated animals after 30 days of treatment, while the application of the aminothiol GL2011 showed a recovery effect. Images obtained by confocal microscopy of immunofluorescently labeled glial cells indicated a positive effect of GL2011 on the maintenance of astrocyte and microglia morphology, which was accompanied by a decrease in the expression of the microglial marker Iba- 1, while the assessment of plasma cytokine levels indicated an immunomodulatory effect of the aminothiol GL2011. On the other hand, the use of anisomycin has been shown to significantly reduce the percentage of pixels of the microglial marker Iba-1 in the brains of irradiated rats. Also, an increased intensity of Raman spectral bands of nucleic acids was detected after the application of anisomycin as a radioprotector, as well as an increased cytokine level with the application of anisomycin after irradiation. Anisomycin has been shown to have an inhibitory effect on radiationinduced inflammation by reducing microglial cells. In addition, anisomycin exhibited the ability to induce stabilization of genetic material through increased levels of nucleic acids. Together with the high survival rate of the animal (75% with anisomycin administered 30 minutes before irradiation, and 100% for post-irradiation administration), these findings pointed to an apparent radioprotective mechanism of this protein synthesis inhibitor. The results of the FTIR spectra are in accordance with the Raman spectra. They show that both radioprotectors have a stabilizing effect on genetic material as well as on the protein content in the brainstem tissue of gamma irradiated rats.
Faculty:
Универзитет у Београду, Биолошки факултет
Date:
27-09-2021
Projects:
Keywords:
Radioprotektori, aminotiol GL2011, Anizomicin, Ramanska spektroskopija, Sinhrotron FTIR mikrospektroskopija, Glijalne ćelije, Citokini / Radioprotectors, aminothiol GL2011, Anisomycin, Raman microspectroscopy