Antimikrobni i antigenotoksični efekat ekstrakata lincure (Gentiana lutea L.) gajene u plantažnim i laboratorijskim uslovima
Antimicrobial and antigenotoxic effect of extracts of yellow gentian (Gentiana lutea L.) grown in field and in laboratory conditions
Author
Cvetković, Stefana
Mentor
Nikolić, Biljana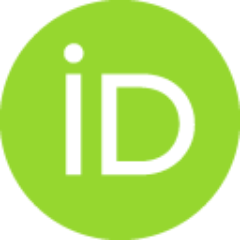 Committee members
Nastasijević, Branislav
Todorović, Slađana
Vuković-Gačić, Branka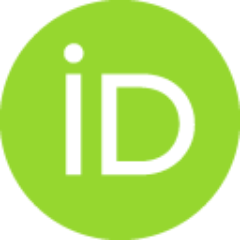 Mitić-Ćulafić, Dragana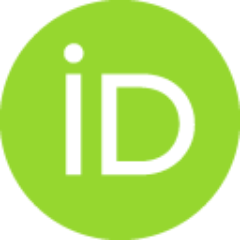 Abstract
Lincura (Gentiana lutea) je značajna medicinska biljka koja se zbog ugroženosti gaji plantažno, a u ovom radu je uspešno odgajena i u in vitro kulturi. Pripremljeni su metanolni i 50%-etanolni ekstrakti korena i lista/izdanka i ispitane su antimikrobne i antigenotoksične aktivnosti. UPLC-PDA MS/MS analiza je pokazala da je genciopikrozid najdominantniji u svim ekstraktima korena, kao i u ekstraktu izdanka in vitro gajene biljke, dok su u ekstraktima listova plantažnih biljaka najprisutniji homoorientin, izoviteksin i loganska kiselina. Veći prinos sadržaja ukupnih polifenola i flavonoida je zabeležen za ekstrakte nadzemnih delova. MIK vrednosti su ukazale da su Staphylococcus aureus i Listeria monocytogenes najosetljivije na ekstrakte in vitro biljke (0,156-0,625 mg mL-1), a L. monocytogenes na konstituente (15,6-250 μg mL-1). Sprečavanje formiranja biofilma L. monocytogenes je najuspešnije kada su primenjeni ekstrakti plantažnih biljaka, homoorientin i izoviteksin (inhibicija 58-90%).
...
Rezultati SOS/umuC testa ukazuju na antigenotoksični efekat ekstrakata prema PhIP mutagenu (inhibicija do 85%). Alkalni komet test na HepG2 ćelijama ukazuje na značajnu redukciju IQ- i PhIP-indukovanih DNK oštećenja ekstraktima, genciopikrozidom i mangiferinom (inhibicija do 78%). Isti test na MRC-5 i Hs 294T ćelijama pokazuje jak UV-protektivni efekat svih ekstrakata (inhibicija do 78%). Bolja antioksidativna aktivnost je zabeležena za ekstrakte nadzemnih delova G. lutea u svim testovima. Odabrani ekstrakti i konstituenti su povećali ekspresiju Nrf2 gena i uspešno doprineli regeneraciji redukovane forme glutationa u HepG2 ćelijama. Dobijeni rezultati preporučuju ekstrakte lincure za dalju analizu, u cilju dobijanja potencijalnih dijetetskih suplemenata i UV-protektivnih agenasa.
Yellow gentian (Gentiana lutea) is an important medicinal plant that is grown in field due to endangerment. In this work it was successfully grown in in vitro culture, too. Methanolic and 50% ethanolic root and leaf/shoot extracts were prepared and antimicrobial and antigenotoxic activities were examined. UPLC-PDA MS/MS analysis showed that gentiopicroside was the most dominant in the root and in vitro shoot extracts, while homoorientin, isovitexin and loganic acid were the most present in plantation leaf extracts. A higher yield of total polyphenols and flavonoids was recorded for the leaf/shoot extracts. MIC values pointed at Staphylococcus aureus and Listeria monocytogenes as the most sensitive to the treatment with in vitro extracts (0.156-0.625 mg mL-1), and at L. monocytogenes in the case of constituents (15.6-250 μg mL-1). L. monocytogenes biofilm formation was highly inhibited by plantation extracts, homoorientin and isovitexin (inhibition 58-90%). The results of the SOS/umuC a
...
ssay indicated antigenotoxic effect of all gentian extracts against PhIP mutagen (inhibition up to 85%). The alkaline comet assay on HepG2 cells showed remarkable reduction of IQ- and PhIP-induced DNA damage by extracts, gentiopicroside and mangiferin (inhibition up to 78%). The same assay on MRC-5 and Hs 294T cells pointed out strong UV-protective effect of all the extracts (inhibition up to 78%). Higher antioxidative activity was recorded for leaf/shoot extracts in all applied assays. Selected extracts and constituents up-regulated the expression of Nrf2 gene and successfully contributed to protection against glutathione depletion in HepG2 cells. Results obtained recommend gentian extracts for further analysis in order to obtain potential dietary supplements and UV-protective agents.
Faculty:
Универзитет у Београду, Биолошки факултет
Date:
25-09-2021
Projects:
Keywords:
Gentiana lutea, in vitro gajenje, antimikrobna aktivnost, mutageni iz hrane, UV zračenje, antigenotoksičnost, antioksidativna aktivnost, Nrf2 transkripcioni faktor, glutation / Gentiana lutea, in vitro cultivation, antimicrobial activity, food mutagens, UV radiation, antigenotoxicity, antioxidative activity, Nrf2 transcription factor, glutathione